Master Of Applied Business Analytics and Master Of Science In Applied Business Analytics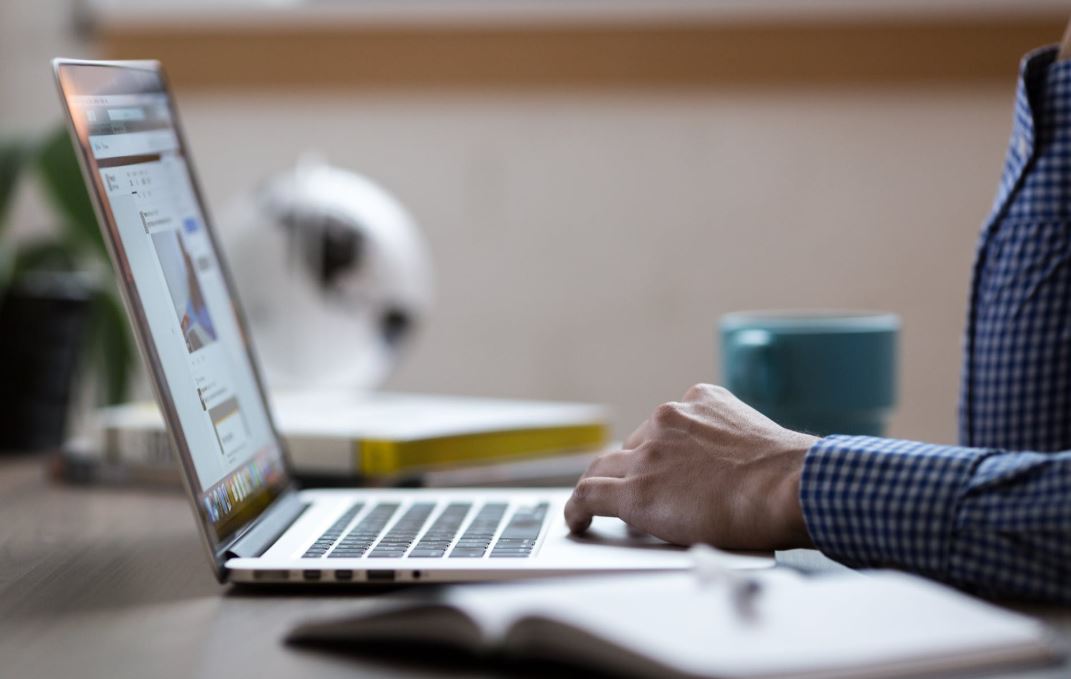 Master of Applied Business Analytics (M.A.B.A.)
Requires internship
Master of Science in Applied Business Analytics (M.S.)
Requires thesis
Want more information?
Loading...
---
Our Applied Business Analytics program is designed for people like you – those who are comfortable working with data and have good quantitative and analytical skills.
You'll be well-equipped for this program if you:
Enjoy the challenge of problem-solving
Excel at organizing things and finding patterns
Like applying quantitative methods for finding solutions
Or you are already:
An organizational wizard
A focused observer who can predict trends
Comfortable interpreting complex data
In an increasingly digital world, organizations rely on experts who can interpret complex data to solve problems and drive results. The demand for these roles is growing and it's time for you to stand out. Our master of applied business analytics degree will give you the edge you need to take your career in new directions.
Options: Choose one of two pathways to meet your goals. Our professional master's degree takes a broad approach to the discipline and culminates in an internship or capstone project. Our master of science degree integrates more technical elements and concludes with a master's thesis.
Business + analytics: You'll pair business analytics with an applied business discipline, such as accounting, finance or marketing. These are potent combinations and notable distinctions to employers. Plus, our degree is STEM-certified, giving our international students three years of employment eligibility instead of just one.
Experiential learning: Apply your knowledge through our required internship, capstone project or master's thesis to ensure you're ready for your new career on day one. We also offer a limited number of graduate assistant positions to assist you financially while you hone your skills.
Dedicated support: When you become a UToledo Rocket, you connect to a community of expert faculty members to guide your education and a network of professionals committed to your success.
The M.A.B.A./M.S. program requires 30 credit hours and is completed with either an internship or thesis project. Additional coursework to complete pre-requisites (up to 12 credits) may be needed.
The program may be completed full-time (one calendar year) or part-time (two calendar years). The program is a unique combination of one functional area of business and a breadth of courses in business analytics capped by an internship at your place of work or at a new employer, or a thesis project.
---
Admission Requirements
You can begin the M.A.B.A./M.S. program in fall, spring or summer semesters and you can move through the program at your own pace. Many people work in a professional capacity while pursuing a degree on a part-time basis, while others pursue a degree as full-time graduate students.
The M.A.B.A./M.S. program reviews applications comprehensively based on multiple criteria. The admission decision will be based on a composite profile of the applicant including test scores, academic background, grades, work experience, letters of reference and a statement of purpose.
Learn more about admission requirements
Meet
Shweta Rani
Class of '22, Master of Applied Business Analytics (M.A.B.A.); Manufacturing IT SAP Functional SME at Owens Corning
"I have always wanted to learn about data and understand how companies make decisions by analyzing the information. At UToledo, I gained exposure to working on real business problems, not just theoretical knowledge."
contact Information
Rachel Schaeffer, M.B.A.Graduate Programs Advisor 419.530.5686Rachel.Schaeffer@UToledo.edu