---
Toledo and lucas county poverty study
A new study by the Jack Ford Urban Affairs Center focuses on poverty in Toledo and Lucas County using different lenses and sheds new light on who is struggling in our area and why. Toledo City Council commissioned UToledo experts to prepare the report and offer recommendations based on successful practices demonstrated in other cities to fight poverty and help families.

Download full presentation Download full report
---
CRAFT BREWERIES INCREASE RESIDENTIAL PROPERTY VALUES
| | |
| --- | --- |
| | In March 2019,  a study was published in Growth and Change: A Journal of Urban and Regional Policy looks at the property values in Charlotte, NC  residential neighborhoods where craft breweries are located and the impact they have. This study also looked at the impact of these breweries as a source of revitalization for economically distress areas. |
---
The Economic Value of the Toledo Public School System
Dr. Neil Reid, UAC Director, and Dr. Oleg Smirnov, Dept. of Economics, have completed an analysis of the Return on Investment and economic value of the Toledo Public School System. TPS, the largest school district in Lucas County and the fifth-largest district on Ohio, has an annual budget in excess of $400 million. It is one of the most valuable public enterprises in Lucas County with a economic footprint that spreads beyond the city limits in the wider local economy. From the Executive Summary: "Altogether, for every dollar of locally-funded public education, the economy receives between $4 and $5.60."
---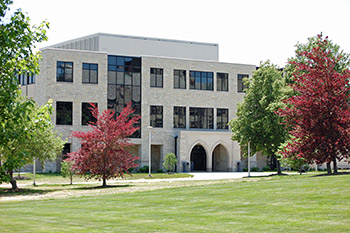 The Urban Affairs Center is an applied research unit of The University of Toledo. UAC is located in the Snyder Memorial building within the Department of Geography & Planning. Our web site is hosted by the UT Center for Creative Instruction. Our mission is to enhance the economic vitality and quality of life of Toledo and its metropolitan region. We strive to make this site useful and accessible to the our community, and we welcome your comments.

Picture: Snyder Memorial, location of the UAC