THInC-3M-IDEA Research Competition
2022 THInC 3M Research Competition Winners (First Annual)

 
Early-track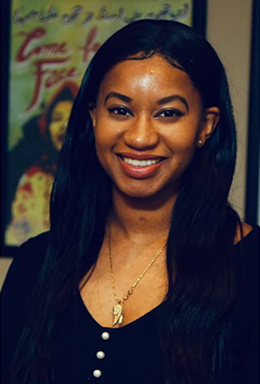 1st: Denise Wilder, "Exploring Black Women's Experiences With Gender Racial Microaggressions at a Predominately White Institution"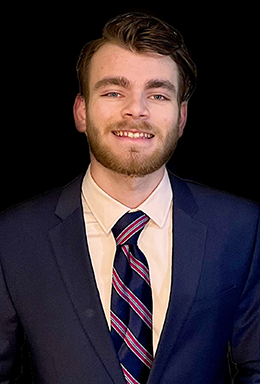 2nd: Nick Borrillo, "Comparing the Learning Experiences of Middle School Hispanic Students in Hispanic Teachers Classrooms vs. Non-Hispanic Teacher Classrooms"
Late-track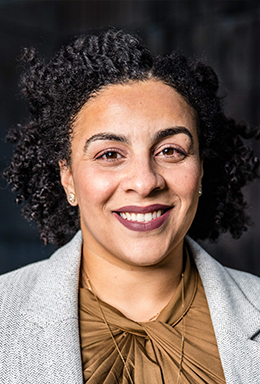 1st: Amerah Archer, "Dismantling the Panopticon of Education: Toward Preparing Social Justice Teachers of Subject Matter"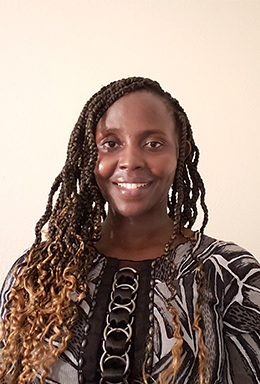 2nd: Roseline Nyaboke, "Examining the use of Scientific Modeling by the Graduate Teachers in a Science Methods Course"
Welcome to the Herb Innovation Center 3-Minute Inclusion, Diversity, Equity, and Access Research Competition!
1 Slide. 3 Minutes. Outstanding IDEA research. Share your video-recorded research presentation and compete for monetary awards in the inaugural THInC-3M-IDEA Research Competition.
The purpose of THInC Research Competition is to highlight social justice research and provide an opportunity for Judith Herb College of Education (JHCOE) students to earn monetary awards to support their education. Students will have 3 minutes to describe their research. This is an amazing opportunity for University of Toledo (UToledo) JHCOE students to sharpen their communication skills and share their scholarly work.
Eligibility
University of Toledo JHCOE students currently enrolled and seeking a Bachelor's, Master's, or EdD/PhD degree.
Undergraduates must have a Sophomore, Junior, or Senior enrollment status, whereas graduate students must be in their second year of course work at UToledo.
Competition Details
The format of the research competition will imitate that of the 3-Minute Thesis (3MT). 
Please refer to the College of Graduate Studies website for examples of the UToledo 3MT competition (https://www.utoledo.edu/graduate/currentstudents/3mt/). 
Like the 3MT, THInC-3M-IDEA Research Competition challenges researchers to tell an appealing research story to a non-specialist audience in 3 minutes or less. 
Accompanying the narration is a 1-page static graphic to enhance the audience's understanding.
Each student may submit to only one of two tracks. 

Early research track. This track is for students who do not have results or conclusions for their research (i.e., a proposed research project).
Late research track. This track is for students who are ready to present research that includes results and conclusions.
All types of education research are welcomed (e.g., qualitative, quantitative, mixed-methods, survey simulation, experimental, single-subject, action research, historical, philosophical, reflective-descriptive, and interpretive research).
A competitive submission will cover three specific domains within their presentation.
Significance. The student should explain the importance of the problem or describe the critical barrier to progress in the field that is being addressed in the research. For example, explain how the proposed research or completed project will improve scientific knowledge, technical capabilities, and/or clinical practice related to education and social justice.
Innovation. The student will explain how their current or proposed research is innovative. For example, explain how the work seeks to shift current research or current educational practice paradigms.
Broader Impact. The student should explicitly discuss the broader impact of their research. For example, in what ways might the research improve education, mental health, well-being, contribute to society, and/or improve social justice outcomes?
Rules 
Below are the official rules of the competition. Please read and follow all rules before submitting your video (clip) and PowerPoint via the link below. Any video (clip) and PowerPoint that does not follow all guidelines will be disqualified.
A single, unedited, 3-minute video (clip) of the presenter is allowed. The video (clip) should consist of a webcam (smartphone) video of the presenter. 
A single, static presentation (PowerPoint) slide (no slide transitions, animations, or "movement" of any kind are allowed).
No additional sound or video is permitted in the presentation.
No additional props (e.g., costumes, musical instruments, laboratory equipment) are permitted.
Presentations are limited to 3 minutes maximum; competitors exceeding 3 minutes are disqualified.
Students may submit only one entry to either the early research track or late research track. Competitors submitting multiple entries to a single track or a single entry to multiple tracks will be disqualified.
Presentations are to be spoken-words prose (e.g., no poetry, raps, or songs). Presentations are considered to have commenced from the start of the video (clip).
Students are discouraged from reading from a script or prompt during the final video (clip) to be submitted.
The decision of the judges is final. Judges will consist of faculty/staff who have background in both research and social justice and do not have a student mentee participating in the event. Judges will use the UToledo 3MT Judging Sheet to judge all presentations.
Instructions for Registering
(Video submission Deadline, April 18th, 2022)
Graduate Students Only. To participate, you need to first register here, which is the University of Toledo 3MT® Competition Registration page.
Undergraduate Students Only.To participate, you need to first register by emailingHerbInnovationCenter@UToledo.Edu
Please contact Dr. Falynn Thompson (Falynn.Thompson@utoledo.edu) if you have any questions related to registration.
Instructions for Preparing and Video Recording your Talk
Step 1: Prepare your talk

In PowerPoint, create one slide that includes your name, degree program, and title of your presentation and a second static slide (no transitions, animations, and sound are allowed) that you will use to present.
Use this Template.
You can use text and/or visuals for the static slide, but be sure to not be text-heavy and avoid complicated visuals
Proofread your first and second slides.
Practice your presentation with the second slide.
Step 2: Video record your talk

Use any device that works best for you to record your presentation (e.g., a smartphone, handheld video camera, laptop camera, tablet, or desktop camera).
While presenting, please use one device for your slide (e.g., computer, laptop) and another to record yourself (e.g., a smartphone), as the THInC Team will combine the PowerPoint and video (clip) files into one file after submission.
Make sure the location of recording is well-lit.  Natural lighting works best when the light falls on the speaker, otherwise use directional lighting from lamps if necessary.  Just make sure light is directed towards the speaker.
Set up the recording device so that the camera is at eye level.  Focus on the camera.  If you are using a device like a laptop webcam it is easy to let your eyes wander to the screen.  
The recording device should capture the speaker in landscape mode from the waist up.  Again, lighting is key so make sure the room is well-lit.
Test, test, test!
Save your 3-minute video (clip) as an MP4, MOV, or AVI file.
If you run into trouble, you can find support for recording your presentation via the Carver Center by emailing carvercenter@utoledo.edu.
Submission
You will submit two files for this competition:

PowerPoint file: Save your PowerPoint file (which includes your title slide and static slide) as your last name with first initial, identify early or late based on which track you are applying, identify yourself as an undergraduate (UG) or graduate (Grad) student, and add PowerPoint. 
Example: TolandM_Late_UG_PowerPoint
Video (clip) file: Save your video file (JPEG or MP4) as your last name with first initial, identify early or late based on which track you are applying, identify yourself as an undergraduate (UG) or graduate (Grad) student, and add Video
Example: TolandM_Late_UG_Video

Submit your PowerPoint and presentation video (clip) files to: 
Keep in mind that you can only submit once (no redos!). All submissions are final.
Timeline 
Please note that a minimum of two competitors are needed per track in order for awards to be provided.
Deadline for submission of video: 12 pm (Noon) EST, April 18th, 2022 
Winners will be announced via the JHCOE emailing listing on or before May 5th, 2022
Early-stage track prizes: 1st place ($250), 2nd place ($100)
Late-stage track prizes: 1st place ($500), 2nd place ($250)
*All awards will be posted to UToledo Student accounts
*Graduate students who place 1st in the early-stage and late-stage track winners will be eligible for the university-wide 3MT competition. However, this does not necessarily eliminate 2nd place winners from the 3MT competition but will depend on the number of entries to the university-wide graduate student 3MT and if 1st place winners accept the invitation to compete in the university-wide 3MT competition.
Confidentiality and Intellectual Property Guidelines
The THInC-3M-IDEA presentation must represent the original research of the competitor
The author of the presentation will retain all rights regarding its use at all times prior to and following the competition except as stated below*
Due to the nature of the competition, we will not ask judges, reviewers, staff, or viewers to agree to or sign non-disclosure statements for any participant.
---
Acknowledgements:
Instructions for preparation and video recording were adapted from Kansas State University Graduate School.
This competition is an adaption of the Social Justice research competition in the Department of Educational, School, & Counseling Psychology at the University of Kentucky.