Stephen Markowiak, M.D., M.P.H.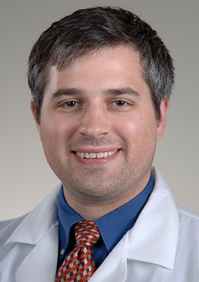 Stephen Markowiak received his Bachelor of Science from the University of Toledo College of Pharmacy and his Doctor of Medicine from the University of Toledo College of Medicine. In 2019, he received his Master's in Public Health. He is a Toledo, Ohio, native who is training in General Surgery with the University of Toledo and Promedica Health Systems.
Research in the area of violence prevention is critical to Stephen's future career as a trauma surgeon. The fields of trauma and public health are linked through physicians' traditional and ethical duties to counseling patients on safe health practices (some examples include wearing seat-belts, avoiding tobacco products, and interacting with firearms in a safe manner). He hopes to become a professor of surgery and teach the next generation of physicians.
In summing up his area of research, Stephen believes that previously unavailable, community-level data in combination with information from CDC and Centers for Medicare and Medicaid Services, will allow researchers to finally answer a wide-range of meaningful questions.
 His work was recently presented at the American College of Surgeons:
"Trauma Researchers Identify Common Characteristics of Communities Where Mass Shootings Occur" https://www.facs.org/media/press-releases/2018/markowiak102318
Covered by Business Insider:
"Scientists pinpointed factors that put a community at risk of a mass shooting — and found 2 gun laws that could make a difference" https://www.businessinsider.com/where-mass-shootings-occur-mental-health-gun-laws-2018-10
Stephen's appearance on The Scott Sands Show:
https://www.iheart.com/podcast/139-the-scott-show-27091419/episode/dr-stephen-markowiak-discusses-a-university-30324918/