LICENSURE AND MASTER'S PROGRAM (LAMP)
art EDUCATION
Art Education LAMP (Licensure and Master's Program) students engage in a program of study designed for individuals that already hold a Bachelor's degree in the Arts, and who wish to develop their skills as teachers of the Arts for students in Elementary, Middle, and High schools. Conceptually, the program links together a student's artistic and educational practices. 
Students in this program earn a master's degree and an initial Ohio educator license for grades PreK through 12 in the visual arts.  
CLASSROOM EXPERIENCE.

Education courses and classroom experiences work hand-in-hand to give students a strong grounding; research has shown that our LAMP students finish these programs with the skills and knowledge of 3rd year teachers. 
perfect your craft.
Students in the Art Education LAMP program spend 18 credit hours in the Judith Herb College of Education, which gives them a broad grasp of educational theory and contemporary issues and practices.
In the Art department, students spend a total of 18 hours examining how works in a variety of media are conceived, created, and executed in conjunction with modern arts education practices. This includes placements in primary, secondary, and special needs settings during methods courses. The licensure requirements are fulfilled by student teaching internships at one primary and one secondary setting, supplemented by a seminar with other student teachers, for a total of 11 credit hours.
Completion of the Master's requires that a student creates a capstone project in consultation with their advisor, this can either be a thesis or arts project done as an Independent Study and worth 4 credits.
GET STARTED.
To begin contact LAMP@UToledo.edu or 419-530-4967 to request a Course Review Worksheet. This worksheet outlines what undergraduate content background is required for LAMP. We will work with you to complete the worksheet and answer all your questions. 
APPLY NOW.
Apply to the College of Graduate Studies. Select LAMP Art Education. View admission requirements for LAMP
NEED MORE INFORMATION? 


Contact Us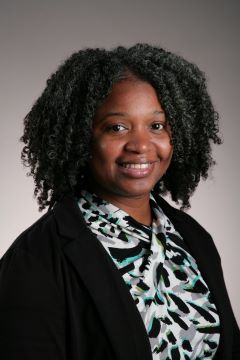 Melissa Spann, LAMP Advisor
Academic Advisor/Enrollment Specialist
419.530.2495
Jason Cox, Ph.D
Director of the Art Education Program & Director of Graduate Studies in Art Education
419-530-8311