Spring Symposium 2022

cultural competence as an ongoing project: Learning from our Communities, our Students, and Ourselves
 Thank you for attending Cultural Competence as an ongoing project: Learning from our Communities, our Students, and Ourselves.  Below, you will find links to the panel sessions and presentation slides.
Panels consisted of our local community leaders and personnel of two local school districts who will answer these questions:
How do you define cultural competence? 
What does it mean to be culturally competent for the youth and families you serve? 
What kinds of problems or barriers with cultural competence do the youth and families whom you serve encounter?  
What do you wish teachers—and especially those who are studying to be teachers and those who are teaching future teachers—should know and practice in order to be culturally competent? 
Friday Panel
Agenda   FRIDAY POWERPOINT SLIDES 
 Saturday Panel
 Saturday Flash Session INtroductions
Agenda   SATURDAY POWERPOINT SLIDES
Panelists
Friday
Rahwae Shuman, Youth Mentor, Toledo Kwanzaa House
Taylor Balderas-Burciaga, Executive Director, Sofia Quintero Art and Cultural Center
Fadi Sarsour, Certified Speaker, Islamic Networks Group (ING) Midwest
Stuart James, Executive Director, The Ability Center of Greater Toledo
Sheena Barnes, Mentor of LGBTQIA+ Youth, Toledo
Saturday
Toledo Public Schools
Romules Durant, Superintendent and CEO, Toledo Public Schools


Dr. Durant is a native of East Toledo and  couldn't be prouder of being a graduate of two Toledo institutions: Waite High School and the University of Toledo. He was an outstanding football player at both, attending the university on a football scholarship and at UT. TPS Proud isn't just a catchphrase for Dr. Romules Durant. In everything he says and does - and wears - Dr. Durant shows the pride he has in his hometown's schools, the vision of excellence he has for the TPS district and the belief he has in the students and teachers to achieve that standard. Employed by TPS since 1999, Dr. Durant has been a teacher, administrator, and assistant superintendent. In 2013, he was named the 30th superintendent of Toledo Public Schools and continues as superintendent and CEO.

Angela Hickman-Richburg, Principal, Rosa Parks Elementary School, Toledo Public Schools
Principal Hickman-Richburg started her teaching career at Toledo Public Schools in 2000 and continued teaching for twelve years.  She became an Assistant Principal at Robinson Elementary School and later became the Principal of Rosa Parks Elementary School in 2013, where she currently leads.  As a Cleveland native, Toledo has become home and a place of numerous achievements.  The journey of being an educator began as a child and was nurtured as she attended the University of Toledo.  While at UT, she received degrees for a Bachelor of Education, a Master of Education, and an Education Specialist.  She is extremely excited to have the honor of leading at Rosa Parks Elementary School as there is a pervasive focus on continuously improving the academic culture and positive behavior climate. She believes her footsteps have been ordered and is on assignment to impact students and the urban community.  She will continue to focus on leading with integrity, pursuing academic excellence, and building stronger relationships with students, staff, parents, and community stakeholders. Mrs. Richburg believes that as a servant leader, it is her responsibility to empower all people so that they can empower our children.  


Shawn Nelson, Marshall-Melhorn, council for Toledo Public Schools Board of Education


Mr. Nelson is an attorney at Marshall Melhorn, and is Legal Counsel for Toledo Public Schools. Shawn focuses his practice on Education Law and Labor & Employment Law. He represents boards of education and private schools in all areas related to education, including personnel and student issues, political subdivision immunity, constitutional law, FERPA, public meetings and records law, special education law, labor and employment issues, and Title IX compliance. 



Amerah Archer, Science teacher, Scott High School, Toledo Public Schools


Mrs. Archer is a Teacher at Scott High School, Toledo Public Schools. Amerah is a native of Toledo, a TPS Proud graduate, and a graduate of the University of Toledo where she earned a Bachelors of Chemistry in 2009, a Masters of Education in 2013, and is currently pursuing a PhD in Curriculum and Instruction.  In addition to researching culturally responsive, social justice teacher preparation, she teaches Physical Science, Chemistry, and AVID at the historic and majestic Jesup W. Scott High School within the Toledo Public Schools district.  Her primary goal has been to collaborate with teachers, teacher educators, and preservice teachers to ensure that ALL students have equitable access to a successful path that leads to a promising future.  



Perrysburg Schools
Thomas Hosler,

Superintendent, Perrysburg Schools

Hillary Steinmiller, Principal, Toth Elementary and CQ CommUNITY member, Perrysburg Schools 
Patrick Hall,

English teacher, Perrysburg High School and CQ CommUNITY co-chair, Perrysburg Schools

Kathy Mayfield

, 7th grade English teacher, Perrysburg Junior High School, Perrysburg Schools
Saturday Flash Round Participants
Breakout Room 1
 
Iman Abdouni, Our Outsides and Insides
For this lesson plan, I will focus on teaching students about the variations in skin color and the idea that we are different from the outside but the same from the inside. The lesson emphasizes the idea of treating people equally.
 
Pablo Camargo, We All Matter
I made this corkboard for my future early childhood classroom to promote a positive mindset for all my students. Avoiding the gender binary, using the term "royalty," and leaving the board open to students' additions demonstrate cultural competence.
 
Tiffany Rowland, Perspective Shifts of White Early Childhood Teacher Candidates Engaging with Anti-Racist Pedagogy
Teacher candidates enrolled in higher education early childhood programs in the United States tend to be White, female, and stem largely from middle-class backgrounds, while public school students are becoming more linguistically, ethnically, and racially diverse. This research in progress focuses on the ways in which White teacher candidates engage with anti-racist pedagogy to form their own professional identities and develop culturally and developmentally appropriate teaching practices.
 
Jasmine C. Smith, Internalized Deculturalization
My presentation discusses how deculturalization is woven into the minds of those being oppressed. For myself, I felt deculturalization through 'correction' of my language by my mother and teachers.
 
Dale Snauwaert, Reconciling the Tension Between In-Group Bias and Social Equality
On the one hand, there exists a basic psychological tendency to categorize and order the social world in terms of an us vs. them dichotomy—which presents as in-group bias and out-group hostility, often supporting the unequal hierarchical organization of society and its inherent conflicts.  On the other hand, in a democratic society we normatively affirm that contingent, morally arbitrary facts about persons, such as race, ethnicity, gender, disability, culture, and sexual orientation, among others, should not determine one's position and role in society, socially, economically, legally, educationally or politically, nor the rewards and benefits to which persons are entitled.  How and in what ways can this tension be reconciled?
 
Breakout Room 2
 
Lynne Hamer, Historically-Informed Critical Cultural Competence as a Prerequisite for Culturally Competent Teaching
Teachers need critical cultural competence to inform their curriculum and pedagogy. I narrate my personal journey toward competence, as I present snapshots and students' analyses of the local and state history of schooling that has been evaded and erased, but that now constitutes the central narrative of one version of the UToledo JHCOE course, Schooling in Democratic Society.
 
Susanna Hapgood, Language Switching Experience
How does it feel to need to speak with a different set of language rules? What are ramifications for learners and educators?
 
Jimmie Jones, A Culture of Disconnectedness and Oppression: Foster Youth, Need to Belong, and Matriculation
African American Foster youth, one of the most marginalized and educationally vulnerable student populations, living in residential facilities who are forced to attend unaccredited on-site schools are structurally, socially, and emotionally disconnected and oppressed. In order to facilitate effective culturally responsive educational interventions, one local foster youth educational advocacy agency through a framework of cultural competence, advocacy, and social justice is empowering college aspiring foster youth to activate their personal agency to make the systemic changes necessary to for successful matriculation. 
 
Melissa Oddo, How UToledo Equity Champions are Promoting Cultural Competence, One Class at a Time
The UToledo Equity Champions Community of Practice creates a continuous support network in which instructors learn together and develop resources to support cultural competence and equity in their classes. They have implemented evidence-based changes in their classrooms that have improved students' sense of belonging, identity safety, and social connectedness; they are even improving course outcomes.
 
Max Venia, Capturing Cultural Competence Through Children's Books: Born on the Water and Pink Is for Boys
Children's books can be paired with engaging activities to create a meaningful experience to foster cultural competence. Born on the Water by Nikole Hannah-Jones and Renee Watson and Pink Is for Boys by Robb Pearlman are just a few examples that I've used as part of my lesson plans to encourage and teach students in early childhood different cultures among families. 
 
Breakout Room 3
 
Fatima Aldajani, Under the Tip of the Iceberg
I will present my intervention experience with professional development to educate teachers on the conceptual and pedagogical tenets of culturally relevant pedagogy (CRP) and its impacts on teachers' perceptions of ELLs' cultural and academic needs.
 
Emily Goodin, "Classroom Promises" for an Inclusive Classroom
I will present a "Classroom Promises" lesson plan for the beginning of the school year to introduce math students to the ideas of a democratic classroom. Antiracism, equity, and cultural pluralism are topics of discussion, and the process introduces students to having culturally competent conversations.  
 
Revathy Kumar, Cultural Competence: An Immigrant Faculty Perspective
Dr. Kumar's presentation focuses on her personal efforts at developing cultural competence: As an immigrant faculty member from India, cultural awareness was thrust upon her. However, becoming knowledgeable about different cultures and developing the requisite skills did not come as easily, and she explains her ongoing journey to develop cultural competence as a teacher and as a researcher.
 
Delanie Roush, Ubuntu and Democracy Through a Classroom Playlist
I created a playlist (available on Spotify: https://open.spotify.com/playlist/7iDyLaelcqeLWd6yKr5nCW?si=f2f27aee3d064cee ) relating to ideals of democracy and based on the philosophy of Ubuntu and its correlation to cultural competence and unity. These are all factors that I believe help to facilitate an efficient and safe democratic classroom.
 
Raymond Witte, Recognizing my Privilege and Responsibility as a College Dean
This presentation will involve reviewing/discussing the concept of privilege, my specific privileges as example content, and how important it is for everyone to reflect on their own privilege list. I will also discuss the importance of promoting privilege for those who enter the college not as privileged as others.
 
Breakout Room 4
 
Amerah Archer, Cultivating Cultural Competence in High School Science Students
As a high school science teacher teaching mostly students of color, I have found that students see themselves disconnected from the subject matter that they are learning. In an effort to combat the lack of representation of diversity in traditional science materials, I developed a lesson for students to look critically at the way science is typically presented, while also showing them that people who look like them actually are represented in STEM fields, past and present.
 
Jason Cox, Questions of Character
At the beginning of my AED 2100 I ask students to fill in a "character sheet" that provides an opportunity for self-assessment, a tool for self-assessment, and a contribution to a class playlist of music that I play during our classes. It acts as a signaler both for where a student believes they are and the directions in which they are going. 
 
Katlin Reichow, Children's Books Representing Diversity
It is critical to provide a rich library for your students, which should include books that represent diversity and inclusion. In this presentation, I will be providing a list of books that I highly encourage to implement within your classroom, as well as a description of some!
 
Kimberlie Todd, Cultural Competence Through Discipline-Based Art Education
Promoting multi-cultural learning and appreciation through art education can be accomplished by anchoring art historical and aesthetic instruction in the categories of food, clothing, shelter, language, mythology, and natural resources. This helps to create connections between students' life experiences and prior knowledge of other cultures, building empathy and understanding for cultural practices that differ from their own.
2021-2022 JHCOE Diversity Committee Members
Rhonda Aguiton, co-chair
Lynne Hamer, co-chair
Revathy Kumar, college diversity liaison
Amerah Archer
Aaron Baker
Gena Collier
Colleen Fitzpatrick
Christine Fox
Suzanne Garza
Natasha Johnson
Dale Snauwaert
 Contact
Rhonda Aguiton, Ph.D.
Assistant Lecturer
419.530.4482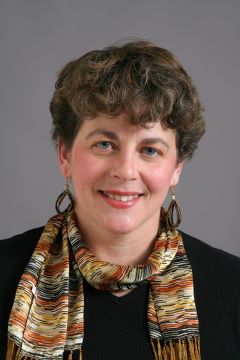 Lynne Hamer, Ph.D.
Professor, Program Coordinator
419.530.7749