Engineering Career Expo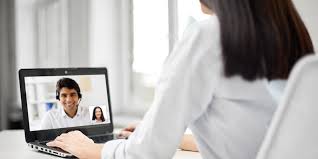 The Shah Center for Engineering Career Development is excited to offer your company a unique opportunity to brand yourself and maintain a talent pipeline through our Spring 2022 In-Person and Virtual Career EXPO.
The EXPO will be held via Career Fair Plus, the app we have used for our Career EXPOs since Fall 2018.  We hope you can join us to interact with our UToledo Engineering students seeking co-ops and full-time employment!   
UToledo Engineering Spring 2022 Career EXPO EVENTS
Spring 2022 In-Person Career EXPO
Wednesday, February 23, 2022
In-Person: 12:00 p.m. - 4:00 p.m.
Cost: $350
Spring 2022 Virtual Career EXPO
Tuesday, March 1, 2022
Virtual: 12:00 p.m. - 4:00 p.m.
Cost: $350 
Cost: $350/Fair 
Students Attending: Co-ops for Summer 2022, Fall 2022 and engineers looking for full-time employment.
Information you need before registering:
How it works
Watch our 2-minute overview video to the right. 
Visit our GradLeaders Site to login and register today. 
Visit the Summer 2021 Virtual Career Fair Widget, and select "Career Expo" from the drop down menu.
You will then be prompted to complete the registration form.
Once your organization has registered for the Virtual Career EXPO, Career Fair Plus and our team will follow up with you to make the process seamless. 
Questions?
Please feel free to reach out to us with any questions at ecdc@utoledo.edu