Engineering Career Expo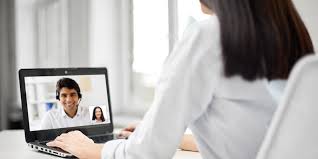 The Shah Center for Engineering Career Development is excited to offer your company a unique opportunity to brand yourself and maintain a talent pipeline through our Fall 2021 Hybrid Career EXPO.
The EXPO will be held via Career Fair Plus, the app we have used for our Career EXPOs since Fall 2018.  We hope you can join us to interact with our UToledo Engineering students seeking co-ops and full-time employment!   
UToledo Engineering FALL 2021 HYBRID Career EXPO
Wednesday, September 29, 2021  
Cost: $350 
Registration for Virtual Segment is open.
Registration for IN-PERSON and BOTH OPTIONS Segments are full. 
IN-PERSON Segment:  9:00 a.m. to 1:00 p.m. 
Restricted to the first 40 employers that register for this segment of the Expo (on a first come first serve basis).
Employers can only register for 1 table with no more than 4 representatives.
Each booth will receive 1 table and 2 chairs.
The event will be held at the College of Engineering Complex at the University of Toledo.
VIRTUAL Segment: 12:00 p.m. to 4:00 p.m.
Using the Career Fair Plus (virtual) platform
VIDEO ROOM OPTIONS: 1-on-1 Room or Group Room
1-on-1 Room:  Students will "knock" at their designated time and you will let them in.
Group Room:  Students are able to come and go and you are able to have up to 50 students at a time. This would be similar to having your display booth/table at an in-person fair where students can freely walk up to talk to you.  It allows for more impromptu conversations or present a presentation.
You can have as many Video Rooms as you would like. (There needs to be at least one representative in each room)
This is available to you anywhere that you have computer/internet accessibility.
Company representatives will need to create their own schedule(s) by Friday, September 17 at the latest. 
Students can schedule appointments until 12:00 p.m. on Wednesday, September 29.
If for any reason, you would have technical difficulty you can contact support@careerfairplus.com for assistance.
BOTH OPTIONS:  IN-PERSON and VIRTUAL
You have the option to register for BOTH segments of the Expo.
Companies can have representatives at both segments.  
These can be the same or different representatives.
If the same representatives, the rep is welcome to stay at their table to complete the virtual segment of the Expo.
If different representatives, the representative can be anywhere as long as they have computer/internet accessibility.
Deadline: September 22, 2021
Cost: $350 
Students Attending:
Co-ops for Spring 2022, Summer 2022 and engineers looking for full-time employment.
Student Appointments: Schedules are created with five consecutive 10-minute time slots, followed by a 10-minute break. These appointments are meant as an introduction to the student and to share information about your company.  This is not meant to be an interview.
Platform: Career Fair Plus with Video Meeting Rooms
Information you need before registering:
How it works
Watch our 2-minute overview video to the right. 
Visit our GradLeaders Site to login and register today. 
Visit the Summer 2021 Virtual Career Fair Widget, and select "Career Expo" from the drop down menu.
You will then be prompted to complete the registration form.
Once your organization has registered for the Virtual Career EXPO, Career Fair Plus and our team will follow up with you to make the process seamless. 
Questions?
Please feel free to reach out to us with any questions at ecdc@utoledo.edu