Ngalula Sandrine Mubenga, Ph.D.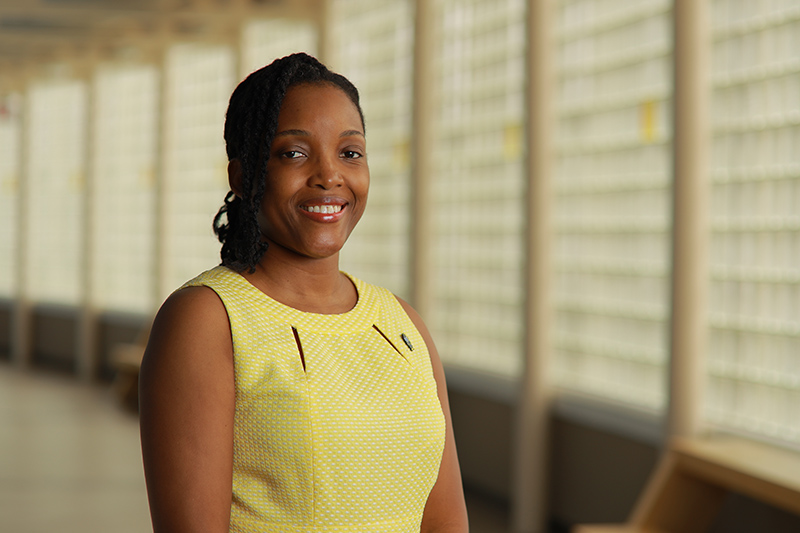 Ngalula Sandrine Mubenga, Ph.D.
Assistant Professor of Electrical Engineering Technology
Sandrine Mubenga is an electrical engineer who nearly died as a girl in Africa because of a hospital's lack of power. She developed at The University of Toledo in partnership with Dr. Tom Stuart a new energy storage solution that gives a second life to used batteries from electric vehicles and can store energy from solar panels, for instance, and other renewable energy systems and use that for a variety of power grid applications. The technology called a bilevel equalizer is the first hybrid that combines the high performance of an active equalizer with the low cost of the passive equalizer, increasing the discharge capacity of lithium-ion batteries. She is the founder of SMIN Power Group, a company that develops and installs solar panel systems in communities throughout the Democratic Republic of the Congo, her native country. Mubenga also is the founder of the STEM DRC Initiative, a nonprofit organization that, since 2018, has awarded scholarships to pay all costs associated for more than 160 students in the Congo to go to college, including transportation and books. Mubenga is the leader of a regulatory agency in her native country in Africa. President Felix Tshisekedi appointed Mubenga as the country's director general of the Electricity Regulatory Agency in July 2020.
Expertise: Battery Power Systems, Electricity, Renewable Energy, Women in STEM
In the News: The Blade, The Blade, 13 ABC, BBC, Design News, NBC 24