Faculty and Staff: Information and Resources
State Authorization Reciprocity Agreement (SARA)
Through reciprocity, an institution authorized under SARA criteria in its home state would be considered authorized in all other SARA states.  Ohio became a member in March 2015, and the University of Toledo became a SARA institution in August 2015. 
Currently, 49 states are members of SARA. See the State Authorization website for current information.  If you have a question regarding UT's status in a particular state, see the State Status page.
Sara Requirements for Reporting Student Location
Under SARA, the University is required to track and report on the states in which students engage in educational activities. A Student Location Tracking tool was developed for that purpose. This tool is designed to be used by the Colleges of Arts and Letters, Health and Human Services, Natural Science and Mathematics, and Nursing.
The student location tracker is available in Banner and can be accessed via the myUT portal. Instructions follow —
Click on the Faculty and Advisors tab 

Choose "More Teaching Options..."
Click on Student Location Tracking as shown below —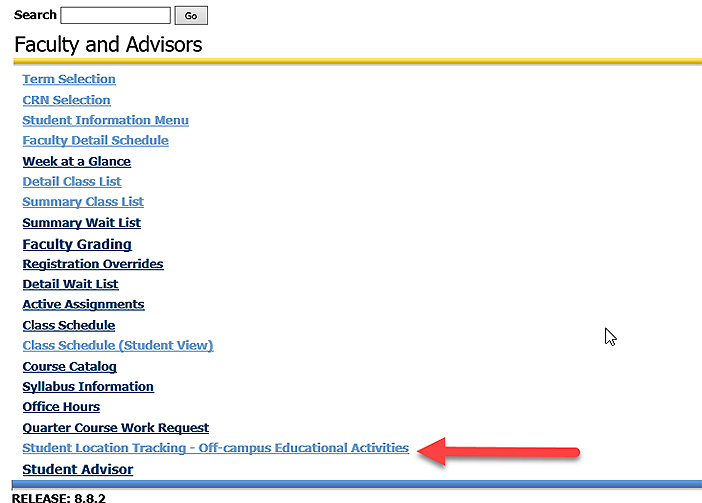 Choose the appropriate term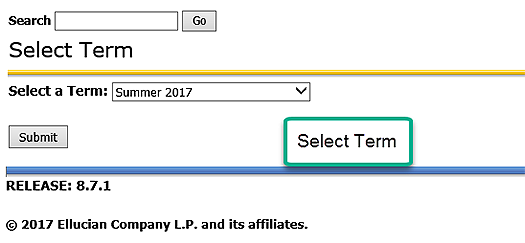 Then...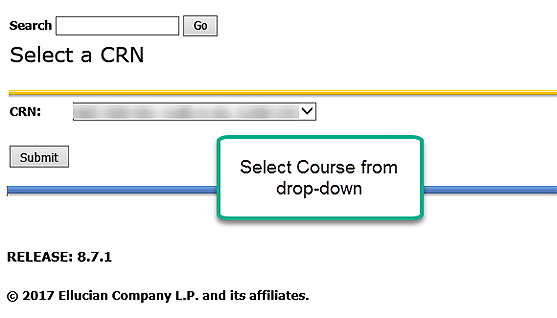 Then the Student Tracking page will display...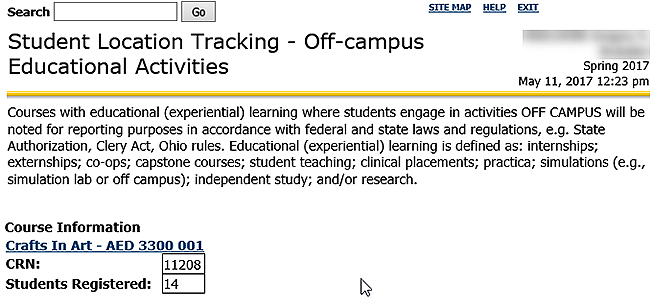 Class list example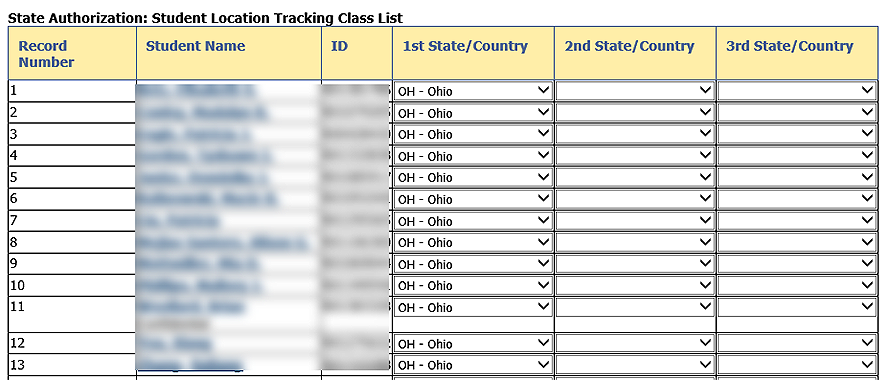 After making any changes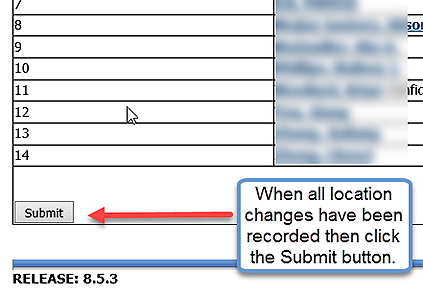 A confirmation message

Note
Colleges with clinical/program placement coordinators or that use distinct software will upload reports in accordance with instructions provided by the Provost's Task Force on State Authorization.
Issues SARA Does Not Address
SARA has no effect on state professional licensing requirements. Academic programs in fields that require state licensure may need approval from the boards overseeing those professions in that state. Students attending an institution that is not approved by the appropriate boards in their state may be restricted from participating in clinical experiences or kept from sitting for the licensure exam.
The National Council for SARA and the four regional compacts that administer SARA require that any college offering courses or programs potentially leading to professional licensure keep all students informed as to whether such offerings actually meet state licensing requirements.
SARA also does not deal with offerings provided free and beyond the scope of current regulation of the degree programs of accredited academic institutions (free, non-credit MOOCs, etc.). Nor does it explicitly deal with non-credit instruction, although if an institution participates in SARA, its for-credit and non-credit activities in SARA states are covered by the agreement.
What kind of information does the Director of State Authorization need from my department?
We also need to know of any targeted recruitment and marketing practices.  Every semester, reports on online enrollment with demographic information need to be submitted to the Director of State Authorization.
More Information
The website dedicated to state authorization is dynamic and kept current.  The university contact person is the Director of State Authorization.
National Council for State Authorization Reciprocity Agreement (NC-SARA)
WCET — State Authorization of Institutions for Out-of-State Activities*
*Cooperative for Educational Technologies (WCET) is a program unit of the Western Interstate Commission for Higher Education (WICHE)