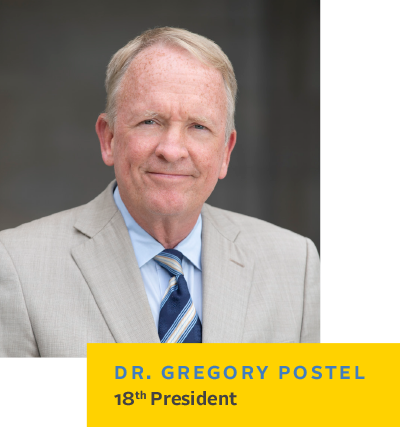 We are at a pivotal point in the story of The University of Toledo. As we celebrate 150 years of serving students and our community, it also is time for us to look toward the future and envision how UToledo can seize the moment and make a positive impact in the next 150 years. Our sesquicentennial is an important moment to reflect on our past and plan for our road ahead.
In his second State of the University address, Dr. Gregory Postel, UToledo's 18th president, outlines his vision for strategic investment in support of the University's mission with a focus on student success, diversity, equity and inclusion, healthcare, research and community engagement.
---
2022 State of The University Address
 
Download the full 2022 State of the University Address
---
 
Celebrating History
For 150 years, The University of Toledo has been empowering and preparing driven individuals to make an impact on the world. We are proud of our past and ready for what comes next. Celebrating History. Fueling Tomorrows.