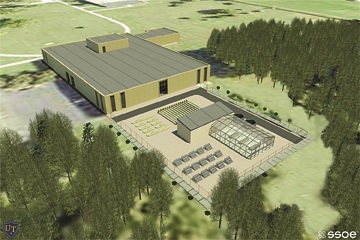 Unwrapping the Biomass

Grass, trees, corn and cornstalks. They are all biomass and are all made up of lignin, cellulose, and hemicellulose, commonly called lignocellulose, of which the major components are sugars. Many algae also are high in sugar and can be used as a biomass source. If those sugars can be released, they can be converted into various other components, including fuel and chemicals. But those sugars are locked up tight, say Connie Schall, Sasidhar Varanasi and Sridhar Viamajala.
The Grant Proposal
The Award
Related Links
Translational Research Stimulation Award - DISCONTINUED
You will receive an e-mail with a Banner index number from Grants Accounting.
You can monitor all expenditures in My Sponsored Programs (MySP). MySP will also tell you who your grants analyst is and provide a direct e-mail link.
Your assigned grants analyst can help with any questions you may have and will take care of all financial reporting.
If you plan to hire students, postdocs or other personnel, please check with Human Resources.