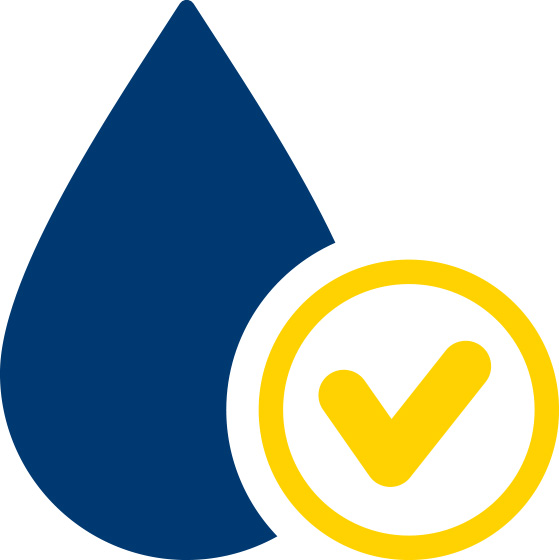 Water quality is a major research focus at The University of Toledo, situated on the western basin of Lake Erie.
With more than $6 million in active grants underway, UToledo experts are searching for solutions to harmful algal blooms, invasive species such as Asian carp, and pollutants in the Great Lakes. Researchers are looking for pathways to restore our greatest natural resource for future generations to ensure communities continue to have access to safe drinking water.
Scientists and students help protect the public drinking water supply for the greater Toledo area throughout summer algal bloom season by conducting water sampling to alert water treatment plant operators of any toxins heading toward the water intake. UToledo's 28-foot research vessel and early-warning buoy enable UToledo to partner with the city of Toledo and the National Oceanic and Atmospheric Administration to monitor the health of Lake Erie and provide real-time data.
The UToledo Lake Erie Center is a research and educational facility focused on environmental conditions and aquatic resources in Maumee Bay and western Lake Erie as a model for the Great Lakes and aquatic ecosystems worldwide.
Information about Algal Blooms
The University of Toledos's harmful algal bloom water early warning buoy reports data live on the Great Lakes Observing System website (GLOS) View the live data.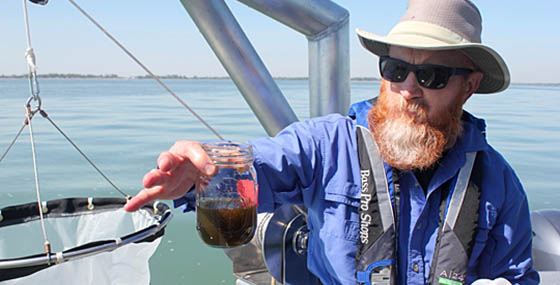 Bulletins are updated weekly until the final forecast is issued in July when the will be reported twice weekly. Review forecasts.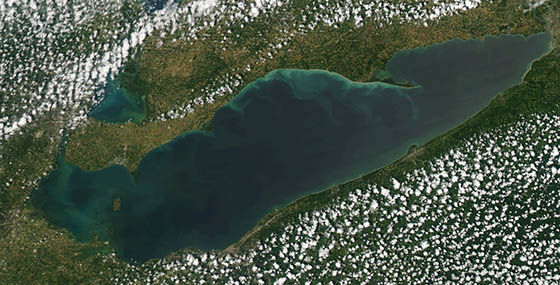 The Moderate Resolution Imaging Spectroradiometer (MODIS) on NASA's Aqua satellites show views of Lake Erie View MODIS images.
UToledo researchers and students in the news