What is Supplemental Instruction?
Supplemental instruction (SI) is a peer-led, informal study group designed to help students succeed in academically demanding courses by:
teaching new ways to break down and understand difficult material
preparing students for lectures and exams
offering a friendly place to ask questions, make mistakes and share study tips
improving student confidence and performance
offering three regularly scheduled, weekly sessions for each SI supported course
Students who attend at least three SI sessions earn at least half a letter grade or better in the course.
Who can attend a session?
SI is free and open to all students enrolled in courses offering supplemental instruction.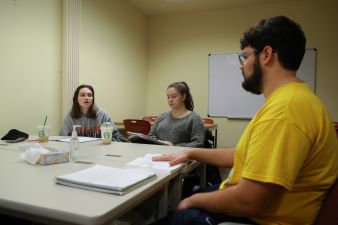 WHO LEADS SI SESSIONS?
SI sessions are led by a peer who holds a cumulative 3.5 or higher GPA and has either already successfully taken the course or mastered the material. SI leaders attend the course lectures for courses they lead, and they tailor their sessions to match the needs and pace.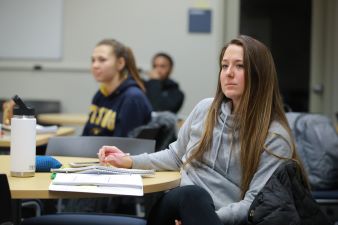 WHAT CLASSES OFFER SI?
For the Fall 2022 semester, we offer SI for BIOL 2170, CHEM 1090, CHEM 1230, and CHEM 2410, EXSC 2570, PHYS 2130, MATH 1850, and MATH 2450.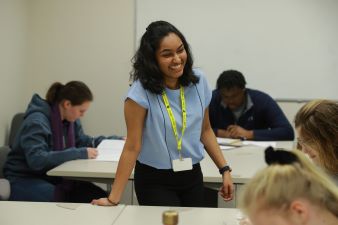 INTERESTED IN BECOMING AN SI LEADER?
Opportunities for spring semester employment will be available in October. 
Click on your class above for SI session information. We are located in the basement of Carlson Library.