JOINING TRIO
TRIO SSS strives to provide academic resources and advising to eligible students by developing academic plans and goals, enhancing the student's college experience and creating an institutional climate of support.
IN OTHER WORDS, WE ARE HERE TO DO WHATEVER IT TAKES TO MAKE COLLEGE EASIER FOR YOU.
We specialize in working with students who have what it takes to be a 3.0 student but could use the support of a dedicated office to answer any and all questions for the next 4 to 6 years.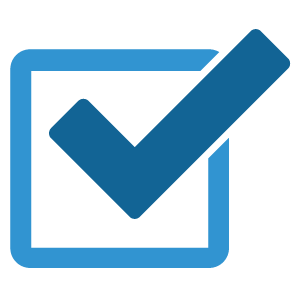 Click here to determine if you are eligible or copy this link https://webforms.utoledo.edu/form/62295747456

Receive the attention you deserve.
We make being a UT Rocket easy and fun
We are friendly and always available with late office hours and a convenient location
No one will hustle you out the door 
Join TRIO because it Works!
We are excited that you would like to join the TRIO Student Support Services. The application process is on-going beginning August 1st annually
.

Applications are located in the TRIO office (CL0300) or you can complete one on-line. After submitting an application you will be scheduled for an Intake Interview. Within a week of that interview you will be notified if you have been accepted. 
WHAT ARE THE REQUIREMENTS TO JOIN TRIO?
To qualify for Student Support Services Program services, you must meet certain criteria. Almost 70% of students enrolled at UT meet one of the criteria to receive the TRIO's specialized services.
To use our quick form to check that you are eligible for TRIO SSS click the checkbox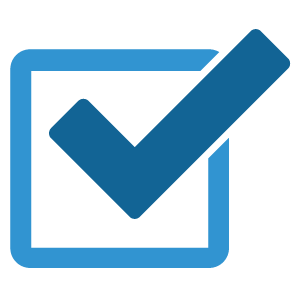 or follow this link https://webforms.utoledo.edu/form/62295747456
Students who apply to become a part of the TRIO SSS program must meet one or more of the primary eligibility criteria:
First-Generation 
Disability
Income
Veteran
For more information, applicants should review the complete criteria to determine eligibility for TRIO at this link http://www.utoledo.edu/success/trio/eligibility.html. 
Once you are a member it is easy to reactivate your file the beginning of every fall semester in order to use the services for the new academic school year.
WHERE AND HOW DO I APPLY?
Download a copy of the application and mail or drop it off at the TRIO office at 0300 Carlson Library, Mail Stop 523, Toledo, Ohio 43606. You can also scan your completed application into an Adobe format and email it to triosss@utoledo.edu. Include a copy of the following with your application if applicable:
If applicable, a copy of certification of disability (verification through Office of Student Disability Services)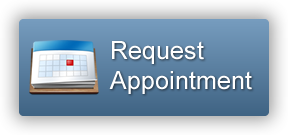 You can complete the Application in a few minutes and schedule an appointment in our office. It is the first step in the Application Process. Be sure to sign all forms and send them to the TRIO office or bring them to your Intake Meeting. Once the Application has been received, you will complete an Intake to assess your academic needs and goals for the year. Active status letters are generally sent after the Intake meeting.
Intake Interview
Contact our office for an Intake Interview. The average processing time once all materials have been received is one week. If you are applying to the TRIO SSS program from home, or if you cannot schedule an Intake appointment right away, you can complete the Intake Packet. You can request that the Intake form be emailed to you while your application is being reviewed or obtain a printed copy from the TRIO SSS office.
WHAT WILL THE TRIO SSS PROGRAM DO FOR ME?
Our staff takes an interest in every student from their first day to their graduation day and often times beyond.
TRIO staff are skilled in offering support for your success as a scholar regardless of your major.
Our low student to staff ratio means that you will never feel rushed or that your concerns were not met.
TRIO identifies the resources you need to successfully compete in an academic environment, including tutoring, peer mentoring, and personal development.
You will make new friends.

TRIO Student Support Services respects your privacy. The project only collects, stores and uses your personal information for defined purposes set by the Department of Education.  The information is used to support and enhance your individual services, to provide services and support, and share UT resources and announcements with you.  The information is encrypted and maintained on the UT intranet.SSS shares personal data with the information with the Department of Education in the form of an annual report.  At any time you may contact SSS with any privacy questions or concerns.
The information required for the SSS Annual Report includes personally identifiable information such as social security numbers (SSN), name, date of birth, as well as information on each individual's eligibility for services and the student's academic progress.
SSS only uses your personal information for purposes related to Federal Regulations and University of Toledo policies.
In accordance with the Privacy Act of 1974 (Public Law No. 93-579, 5 U.S.C. 552a), the Department of Education is authorized to collect information to implement the Student Support services program under Title IV of the Higher Education Act of 1965, as amended (Pub. Law 102-325, Sec. 402D).  In accordance with the authority, the Department receives and maintains personal information on participants in the Student Support Services program. The principle purpose for collecting this information is to administer the program, including tracking and evaluating participant progress.
Space is Limited Join Today!
TRIO projects are funded under Title IV of the Higher Education Act of 1965 and are the TRIO Programs because there were initially three (TRIO Educational Talent Search, TRIO Upward Bound, and TRIO Student Support Services). This Student Support Services Project is 100% federally funded at $231,103 annually.