University Bands Faculty & Staff
Directors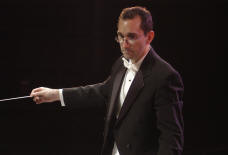 Dr. Jason Stumbo
Director of Bands
Interim Chair, Department of Music
jason.stumbo@utoledo.edu
Dr. Jason Stumbo is the Director of Bands at The University of Toledo, where he is conductor of the Wind Ensemble, teaches courses in conducting, orchestration, and music education, and directs all aspects of the UT band program. He received the B.S. in Music Education and the M.M. in Conducting from the University of Tennessee at Knoxville, and the Ph.D. in Music Education from the University of Missour. Dr. Stumbo is an active adjudicator, clinician, and conductor, who has provided instructional clinics and presentations throughout Ohio, Michigan, Canada and Australia.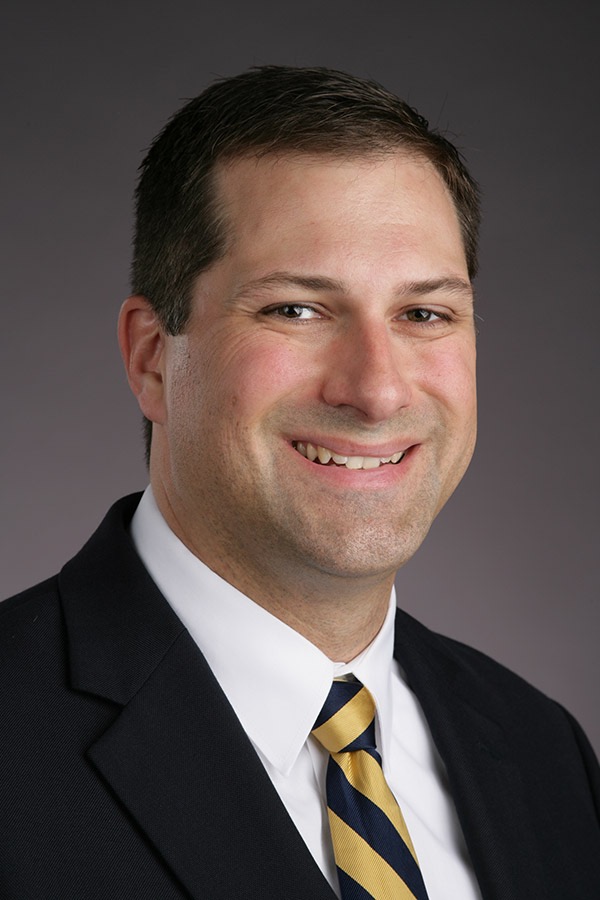 Andrew L. Rhodes
Assistant Director of Bands
Director, Athletic Bands
Andrew.Rhodes@utoledo.edu
Andrew Rhodes serves as Assistant Director of Bands, Director of Athletic Bands, and Instructor of Tuba & Euphonium at the University of Toledo. A native of Athens, Ohio, he received the B.M. in Music Education from Butler University, the M.M. in Music Education from Ohio University, and is a candidate for the Ed.D. in Music Education at the University of Illinois.  Prior to his appointment at the University of Toledo, Rhodes taught in the public schools of Columbus, Ohio, and Memphis, Tennessee, most recently at Watkins Overton High School for the Creative and Performing Arts with whom he made his Carnegie Hall debut.  He also performed in multiple casts of the Tony and Emmy Award-winning Broadway show Blast! as a tuba player and vocalist.  Rhodes is active throughout the United States as a conductor, tuba player, adjudicator, and clinician.  In addition, he serves on the executive board of the BeInstrumental Foundation whose mission is to ensure that every student has a musical education and to provide schools with the resources needed to teach music.
---
---
Rocket Marching Band Staff


Xavier Verna
Drumline Arranger/Instructor
xverna@gmail.com
     Xavier Verna graduated with a dual Bachelor's degree in Music Performance with Music Education Teacher Certification from the University of Michigan.  He has performed with a wide range of ensembles at the University of Michigan, including: Concert Band, Symphony Band, Percussion Ensemble, World Percussion Ensemble, Contemporary Directions Ensemble, University Philharmonia Orchestra, Michigan Marching Band, Euphonium and Tuba Ensemble (UMETE), Vencedores Samba Bateria Group, and the UM Arab Ensemble.  He has appeared on TV while performing with the Sphinx Symphony Orchestra as percussionist during their annual Sphinx Competition.  Xavier also had the distinct pleasure to perform on the first ever restaging of Laura Dean's "Impact" (Sextet by Steve Reich) with the UM Percussion Ensemble and the UM Dance Department.
     Xavier has taught, arranged, and directed over six different high school Drumlines and Front Ensembles in both Michigan and Virginia.  For two years, Xavier competed with REDLINE, an Indoor Drumline based out of Canton, MI, placing 10th and then 5th in the World Championships in Dayton, OH.  Xavier was also a member of the Jersey Surf Drum and Bugle Corps in 2006.  In 2009, Xavier was the national winner of the Kerope Zildjian Scholarship competition and was awarded an Educational Scholarship and a variety of Zildjian cymbals and products.  He's also participated in the Atlanta Symphony Orchestra Modern Snare Drum competition in 2010 as a Semi-finalist and as a Finalist in 2011 competition.
     Xavier can be heard in many recordings, including: Timelines by Michael Udow, featuring Alan Abel (Equilibrium label), Raise the Roof  by Michael Daugherty, 2007 Symphony Band CBDNA conference performance, and Classic Structures, Premiere of William Bolcom's First Symphony for Band and Dana Wilson's Concerto for Horn.
Chad & Liz Clum
Color Guard Instructors
UTColorguard@aol.com
     Chad and Liz have been involved in the Guard activity for a combined total of over 40 Years.  They have worked with many of the best instructors, directors and designers in the world: Scott Chandler, Karl Lowe, Sal Salas, Michael Lentz, Carol Abohatab, Jim Moore, TJ Doucette, Dan Acheson, Mike and Mark Miller, Ping Dawson, Charlie Gumbert, Jay Murphy, David Gibbs, Mykail Costner, Adrian Bazua, Johnny Amos, Byron Valentine to name a few.  While working with over dozens of programs over the past decade Liz and Chad have touched the lives of hundreds of young men and women in a positive, disciplined manner.
Devon Sullivan
Dancing Rockettes Instructor
toledorockettes@gmail.com
     
Katie Musczynksi
Twirling Coordinator
katiem317@yahoo.com