/bands/
Quick reference
Upcoming Events
CLARINET CLINIC
Dr. Rebecca Rischin, clinician
Tuesday, October 28
HALLOWEEN SPOOKTACULAR
Wednesday, October 29
DRUMLINE CLINIC
Andrew Markworth, clinician
Sunday, November 2
MEMBER FOR A DAY
Wednesday, Nov. 19
Register Today!
REcources and Info
/
/bands/
Upcoming Band Events
SOUNDS OF THE STADIUM
RMB in Concert
Valentine Theater
Saturday, October 18, 8pm
Tickets - $5
HOMECOMING
UT vs. UMass
Saturday, October 25

HALLOWEEN SPOOKTACULAR
Wind Ensemble & Concert Chorale
Wednesday, October 29, 7pm
Suggested Donation - $3

TOLEDO HOLIDAY PARADE
Saturday, November 15, 10am
MEMBER FOR A DAY
Click here to register
November 19

UT vs BGSU
Wednesday, November 19, 8pm
ESPN2/ESPNU
THE ROCKET MARCHING BAND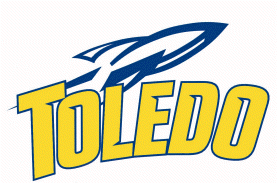 ROCKET MARCHING BAND



The University of Toledo Rocket Marching Band is one of the largest and most visible student groups on campus! With approximately 160 musicians, dancers, twirlers, and color guard, the RMB is a positive source of pride and school spirit for you as well as the entire UT community.  We plan to double the size of the band in the next few years to 350!  It's a GREAT time to get involved!  Remember that The RMB:
Is open to ALL UT students, regardless of major.  Engineering, Pharmacy, and Nursing students represent a large number of The RMB's ranks.
Offers an automatic $1,000 Scholarship for participation!  In addition, extra scholarship / stipend monies are available.
Does NOT charge extra fees for participation.  All expenses involved with RMB participation are covered: travel, meals, uniform cleanings, etc.
Is a class, which provides a 1-hr. elective credit that will count toward ANY degree.
Performs in the BEST venue in the MAC.  The Glassbowl seats 35,000 and hosts some of the most exciting college football in the country.
Will have a new look in 2014!  New uniforms will be revealed this coming season
Information for the 2014 Season
2014 RMB Camp Mailer (To Be Developed/Posted)
Preparations for the 2014 edition of the ROCKET MARCHING BAND (RMB) are underway.  If you will be attending The University of Toledo this fall and are planning to participate in the RMB, be sure to: (1)  Complete the online Intent to March form and (2) register for the marching band when scheduling your classes.  Information packets will be emailed over the summer to everyone who has completed the Intent to March form and to members of the 2013 RMB.  This information will also be posted below.  Over the summer, personnel lists will be sent to each of the 2014 RMB Section Leaders, who will be contacting members of their sections to confirm participation and answer questions.  If you have ANY questions about participation in the RMB, please contact the UT Bands Office at 419-530-2217 or contact the director at Andrew.Rhodes@utoledo.edu.

2014 Audition Information
The RMB holds auditions for the following sections within the band.  Wind players do not need to audition.  EVERYONE should complete the online Intent to March form.  If you are interested in auditioning for any of the following sections, check back for details. 
 

2014 RMB Leadership
Drum Major and Section Leader auditions are in conjunction with the annual Spring Football Game.  Check back for applications and details.