THE ROCKET MARCHING BAND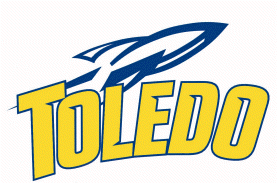 ROCKET MARCHING BAND



The University of Toledo Rocket Marching Band is one of the largest and most visible student groups on campus! With over 180 musicians, dancers, twirlers, and color guard, the RMB is a positive source of pride and school spirit for you as well as the entire UT community.  It's a GREAT time to get involved!  Remember that The RMB:
Is open to ALL UT students, regardless of major.  Engineering, Pharmacy, and Nursing students represent a large number of The RMB's ranks.
Offers an automatic $1,000 Scholarship for participation!  In addition, extra scholarship / stipend monies are available.
Does NOT charge extra fees for participation.  All expenses involved with RMB participation are covered: travel, meals, uniform cleanings, etc.
Is a class, which provides a 1-hr. elective credit that will count toward ANY degree.
Performs in the BEST venue in the MAC.  The Glass Bowl seats 35,000 and hosts some of the most exciting college football in the country.
Information for the 2015 Season
Preparations for the 2015 edition of the ROCKET MARCHING BAND (RMB) are underway.  If you will be attending The University of Toledo this fall and are planning to participate in the RMB, be sure to: (1)  Complete the online Intent to March form and (2) register for the marching band when scheduling your classes.  Information packets will be emailed over the summer to everyone who has completed the 2015 Intent to March form and to all members of the 2014 RMB.  This information will also be posted below.  Over the summer, personnel lists will be sent to each of the 2015 RMB Section Leaders, who will be contacting members of their sections to confirm participation and answer questions.  If you have ANY questions about participation in the RMB, please contact the UT Bands Office at 419-530-2217 or contact the director at Andrew.Rhodes@utoledo.edu.
Tentative 2015 RMB Season Schedule

2015 Audition Information
The RMB holds auditions for the following sections within the band.  Wind players do not need to audition.  EVERYONE should complete the online Intent to March form.  If you are interested in auditioning for any of the following sections, check back for details. 
 

2015 RMB Leadership
Congratulations to the Student Leadership of the 2015 Rocket Marching Band!
Drum Majors – Jake Cassidy & Adam Miller
Piccolo – Jessica Heishman
Clarinet – Harold Bollin
Alto Saxophone – Zachary Guzan
Tenor Saxophone – Shawn Richards
Mellophone – Elizabeth Ohtola
Trumpet – Logan Alexander, Dylan Cramer, Kyle Kissner (lead)
Trombone – Trey Coburn
Baritone – Alexandria Miller
Sousaphone – Hannah Yaussy
Drumline – Zach Bodenmiller (snare/lead), Michael Amos (tenor), Cameron Bublick (bass)
Color Guard – Jessica Moore & Andrew Roberts
Dancing Rockettes – Roxy Balukh & Amanda Zolcak