Events
The Edward H. Schmidt School of Professional Sales (ESSPS) at the University of Toledo hosts a number of outreach events throughout the academic year that are designed to engage with our business community for talent recruitment, strategic alignment, and sales force development.
Corporate Partner Panel Series - Corporate Partner Exclusive
The Corporate Partner Panel Series is a series of presentations on professional sales and career related topics that are done solely by ESSPS Corporate Partners.  Students in attendance will be professional sales majors, minors, pre-professional sales majors, professional sales MBA concentrations, anyone taking a professional class, and students in Intro to Business, Career Development I and II, Communications, and Engineering who have an interest in professional selling and business development.  Students registered in professional sales classes are required to attend one presentation. Students will receive extra credit they can apply to a professional sales class of their choice if they attend more than one session in a given semester.
Sessions will be web casted for secure on-demand viewing afterwards in the ESSPS catalog (click here to login to the Events Catalog).  Food and pop will be provided.
Date

12:30-2:00 in SB

Topic

Corporate Partner Firms

1-4 firms per session

September 16, 2015

 Hilti

October 14, 2015

 ThermaTru, Tenneco

November 18, 2015

AmeriSource Bergen,
All Phase, Automatic Data Processing

January 26, 2016

 Justifying Price and Value

 Owens Corning

February 9, 2016

Decoding Benefits in Job Offers

 

March 15, 2016

 Negotiations

 

April 5, 2016

 Inside Sales Vs. Outside Sales

Thomson Reuters
Sales and Marketing Career Discovery Night - September 28 and February 15
Students rotate through career based tables to learn more about the types of career opportunities in sales and marketing.  The emphasis is on the career exploration and not on the companies.  Student organizations, faculty, and advisers will be on hand to answer questions and provide resources
Pi Sigma Epsilon (PSE) Golf Outing - October 3
Student Flyer (updated flyer coming in August)
Ticket to Success: A Sports and Entertainment Sales Workshop - October 23
Through a partnership with the University of Toledo and Detroit Red Wings, the ESSPS in the College of Business & Innovation is pleased to provide ESSPS students with an advance invitation to register for training, networking, and interviewing with 11 professional sports clubs.  The clubs that are planned at this time include: Red Wings, Cavs, Gladiators, Monsters, Blue Jackets, Pistons, Browns, Kings, Senators, Tigers, Crew, Devils, and Mud Hens/Walleye.  The workshops will be interactive and include role playing.  The entire afternoon is set for interviews, and students could have one or more interviews scheduled.  Some interviews will be pre-scheduled, and others will be determined that day based on the morning workshops and networking lunch.  ESSPS students have first shot at this limited seating workshop.  Other COBI students will be allowed to register starting 9/26, and students outside the COBI will be allowed to register starting 10/3.  Reserve your spot (and future) today!
Corporate Coaching Sessions - November 2-3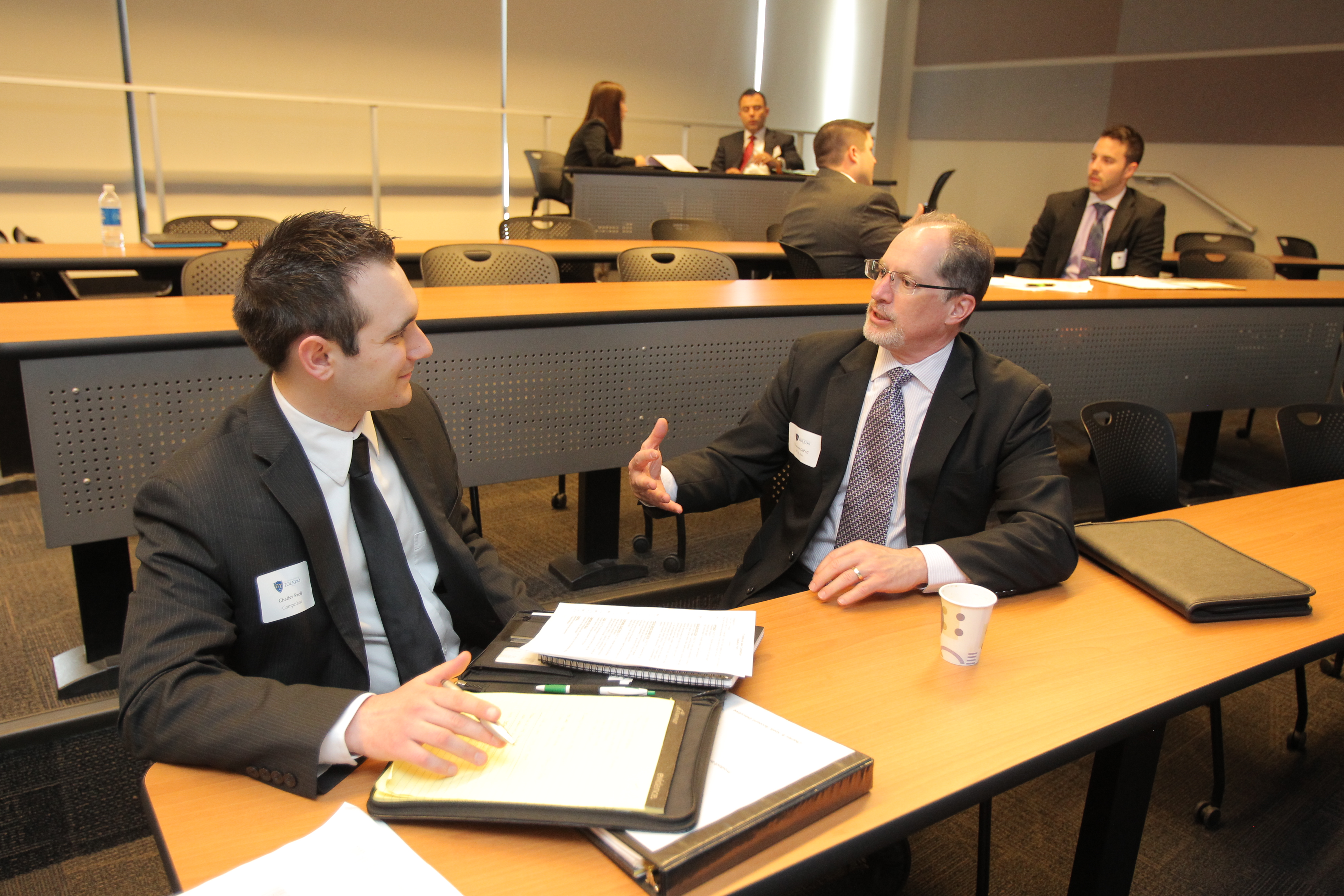 ESSPS Sponsors (and other special invitation only guests if/as needed) interact directly with professional sales students in coaching and reception sessions.  Corporate coaches will provide relevant and valuable coaching feedback for students in PSLS 3440 Sales while also demonstrating a good coaching model for students in PSLS 4710 Sales Force Leadership.
UT Invitational Sales Competition - NATIONAL - February 25-27, 2016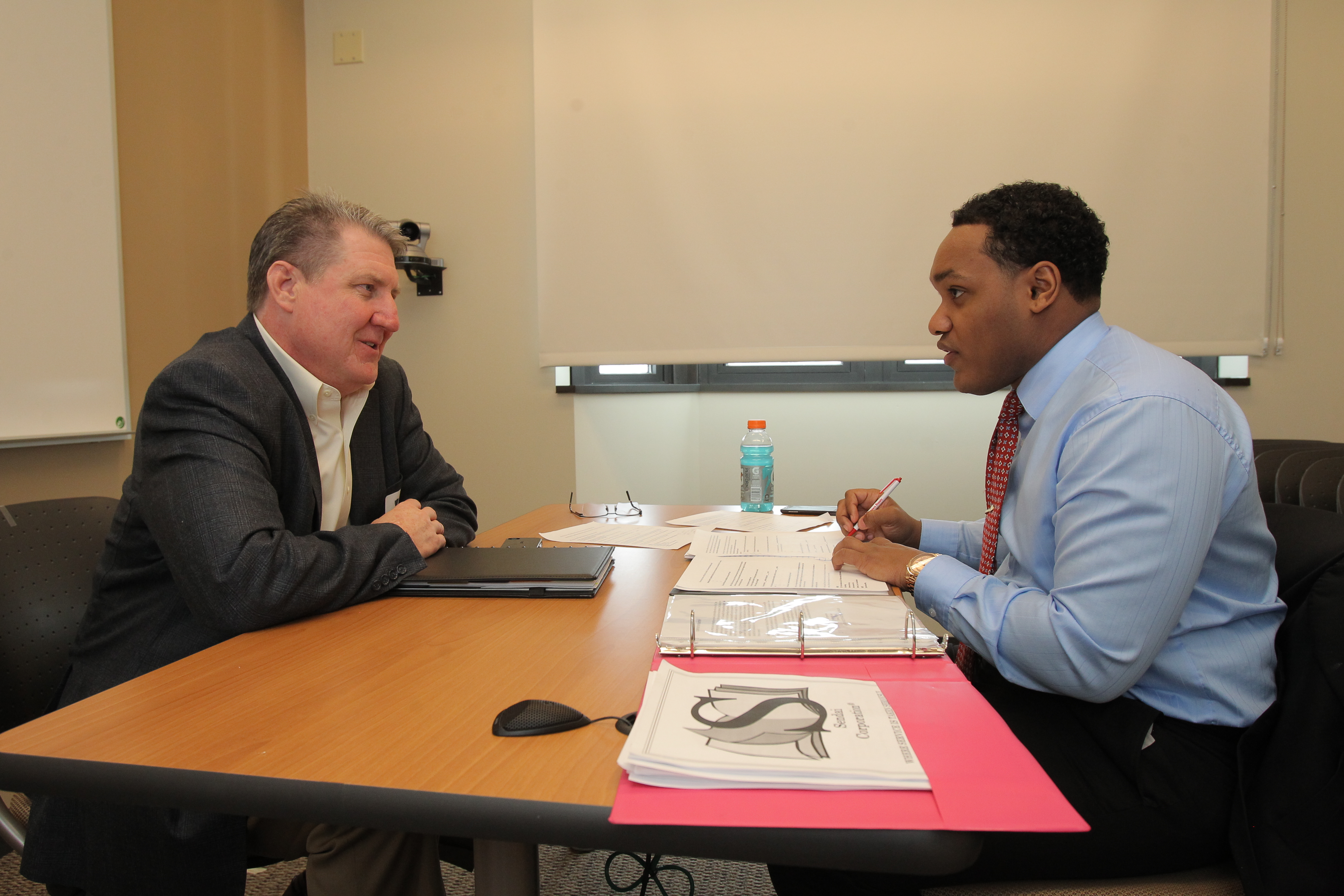 Smart companies are recognizing that younger college students have the skills, coachability, and confidence, and they want to find tomorrow's super stars today.  Cast your organization into the rich waters of the UTISC for a higher probability of offer acceptance.  Avoid the frustration of trying to snag seniors who already have accepted jobs or have multiple offers on the table.
Networking Night – March 15, 2016  
Business professional networking in the evening between professional sales students and recruiters.  Sit down, enjoy appetizers, and have real career conversations with our students.
Online Registration (registration opens in December)
ESSPS Advisory Board Meeting and Awards Reception - April 22, 2016
Morning networking and awards reception with top professional sales students (ie: competition teams, scholarship recipients, Ambassadors, student organization leaders, etc).  ESSPS Sponsors only.
COBI Job Fair
Recruiters interact with all majors in the College of Business & Innovation in a traditional job fair format.  The COBI Job Fair is handled by Business Career Programs.
Job Fair Dates and Registration
COBI Mock Interviews and Resume Critiques
Recruiters interact with all majors in the College of Business & Innovation to do mock interviews and provide resume critiques.  Mock interviews and resume critiques are handled by Business Career Programs.
Mock Interview and Resume Critique Dates
Strategic Alignment
Executive Sales Summit – new format in development

Meet sales leaders who share a kinship and passion for sales. Learn from sharing challenges and best practices at this interactive half day summit that includes keynotes and panel discussions.  For sales executives only and by invitation.  Live and on-demand web cast available!

 
Sales Organization Development
Professional Sales Certificate Programs

Custom Training and Consulting Services

  
Sponsors
ESSPS Corporate Partners and Recognized Recruiters receive complimentary and/or discounted admission to our valuable events
Contact ESSPS Director, Deirdre Jones, at 419-530-2978 and Deirdre.Jones@utoledo.edu to learn more
Event Materials
Access to web cast links, agendas, bios, and parking information  
Web Casts
Accommodate your busy schedule and take charge of your professional development by attending and participating in the College of Business & Innovation's interactive event web casts.  The College of Business & Innovation (COBI) at the University of Toledo is proud and excited to announce the launch of its online event catalogs.  To better serve and reach our global business community, the COBI will be streaming public and private (ie: password protected) events such as forums, summits, conferences, etc live over the internet.  Events will also be available on-demand shortly after the event is over so members of the business community can continue to watch and share them with their colleagues.  
Do you think that secure, interactive web casts that save time, money, and improve internal coordination would be useful for your own organization's training, events, role play assessments, meetings, etc?  Facility rentals in the Savage & Associates Complex for Business Learning and Engagement including portable equipment and video conferencing are available.  Call 419-530-2978 for more information.