Andrew Salzstein - Sales and Marketing (Romanoff Industries)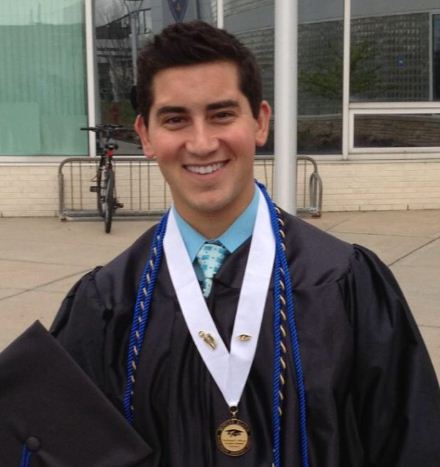 "I will be beginning a full-time position with Romanoff Industries in June, 2014, in which I will be helping with various activities such as sales, marketing, shop work, purchasing and other various business activities. I am looking forward to have a hands-on approach working in the shop and being able to gain a wide understanding of the whole business, inside and out. The UT College of Business and Innovation prepared me for this position because I was taught how to properly manage my time and better understand how to approach a situation. Ultimately, I was "learning to learn," which in turn will help me moving forward. COBI was also very helpful in finding me other positions that I was offered, but in the end, I decided on the job that I found on my own.
I selected The University of Toledo College of Business because they are one of the top business schools in the country. The teachers interact with you and ensure that you understand what you are doing and reach your highest potential.
My major was professional sales and marketing with a minor in information systems. I selected this because I felt it gave me a broad spectrum of the business world, learning the selling process, while understanding how buyers react by studying marketing. I was able to incorporate information systems into it so I am more proficient with computer programs once entering into the workforce.
Studying business at UT has helped me gain a better understanding of what life will be like after graduation. I gained hands-on experience through internships and projects, and look forward to what is ahead for my future.
Anyone starting out should work hard and do their best. Nothing will come easy, and working hard for what you want is the only way to succeed. Good luck to anyone starting out…and anyone finishing up."