Elizabeth Hussey - Talent Review and Sourcing Specialist (Owens Corning)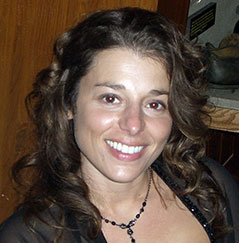 "I recently accepted an offer to work at Owens Corning in their HR department as a Talent Review and Sourcing Specialist. My new role, which began in late July, consists of working with the VP of Talent Management to facilitate the executive performance reviews, as well as sourcing, screening and creating a pipeline of potential candidates for Owens Corning. I am very excited about this wonderful opportunity at Owens Corning, and know that it would not have come to light without the help of COBI!
My plan was to find the perfect college for me, and COBI was it! My background consisted of working in the employee benefits and the group insurance industry for about 10 years, but I have always been passionate about organizational development, which led me to select organizational development as my undergraduate major. I was fortunate enough to be granted a graduate assistantship in order to complete my MBA. When I entered the MBA program I planned on getting a general MBA, but decided that the HR discipline aligned well with my professional background and my future career goal of working in the HR industry.
I am so grateful to the COBI staff and faculty for the tools that they provide COBI students to prepare for the "real world." The career development courses that are required for all COBI students helped me determine what career path I wanted to pursue, develop a job search strategy, prepare my resume and cover letter, and develop a personal pitch when introducing myself to potential employers. The Business Career Programs (BCP) office provided me the opportunity to meet people from several organizations, including Owens Corning, at the job fairs held every spring and fall semester. The BCP office also sponsors other wonderful career related events which provide students with a forum to prepare them for the interview process, improve their networking skills, enhance their resume, and network with business professionals.
There is no other college like the University of Toledo's COBI. Whenever I speak to students from other colleges/universities and tell them what COBI offers, they are amazed at what COBI does to help their students succeed in the "real world." Thank you COBI!!"