Harold Wooten - Business Systems Analyst (JPMorgan Chase & Co.)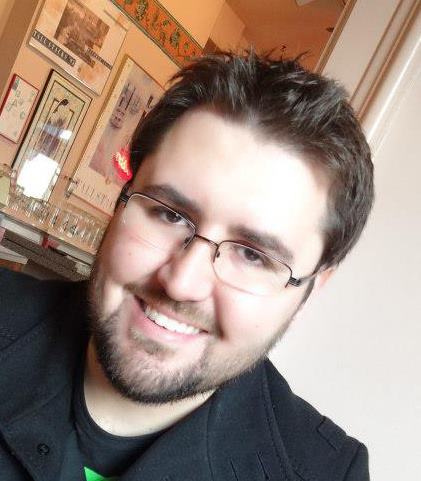 "I would tell anyone who is considering studying business at the UT College of Business and Innovation to stop considering and just do it! I honestly feel that my decision to study at COBI has helped me get to where I am professionally, and I would not change it for anything!
As a business systems analyst my main job responsibility is to work with business users of our application. When the business users find a defect or request a change to the functionality of the application, I take their business requirements and develop a functional specification document. This document is passed on to our developers who make the appropriate changes to code of the application.
My career goals are to become a project manager or business analyst manager. The position at JPMorgan Chase & Co. fits into these goals by placing me into an analyst position that will immediately allow me to build my knowledge and experiences that will make me a successful project manager or business analyst manager in the future. My managers also are genuinely interested in hearing what my career aspirations are, and to help put me on the right projects and get me the experiences necessary to attain these goals.
What I enjoy most about my job is the fact that I am presented with a business problem and get to use my technical background to create a solution for it! Also, working in the IT field is challenging and constantly changing, which means that my job is never boring and provides opportunities to learn new things!
The College of Business and Innovation helped me prepare for my position at JPMorgan Chase & Co. by providing me with excellent curriculum in my major, minor and general business courses. The information systems courses helped turn me into an analytical thinker who can attack a problem from both a technical and business mindset. The general business courses built a well-rounded, strong understanding of business principles that would make me a better analyst.
I originally entered The University of Toledo as a computer science major in the College of Engineering. However, this major was too technical for me; I wanted to be an analyst or project manager, not a programmer. I looked into what the College of Business and Innovation (COBI) offered and, to my surprise, saw that they had an information systems major. I love technology and wanted a career in the IT field, but also wanted courses that would help me to develop a strong business acumen, too. It was a perfect mix of IT and business - - exactly what I was looking for! I ended up making the switch to COBI immediately!
While JPMorgan Chase & Co. does not specifically recruit for IT positions at The University of Toledo, COBI still played a vital role in helping me obtain this position. Participating in mock interviews, resume critiques, etiquette dinners, career development courses and the many other great opportunities that COBI offered helped me develop the necessary skills to make myself and my resume stick out amongst many qualified candidates for positions, before and during the interview process.
I would encourage all current UT COBI students to get internships, participate in student organizations and take advantage of all the great things COBI has to offer you! It may seem like a lot of work to fit in all these activities, however, it is just a short four years to do what is necessary to get a career that will last a lifetime!"