Jacob Pawelczyk - Market Research and Direct Market Specialist (Double A Solutions)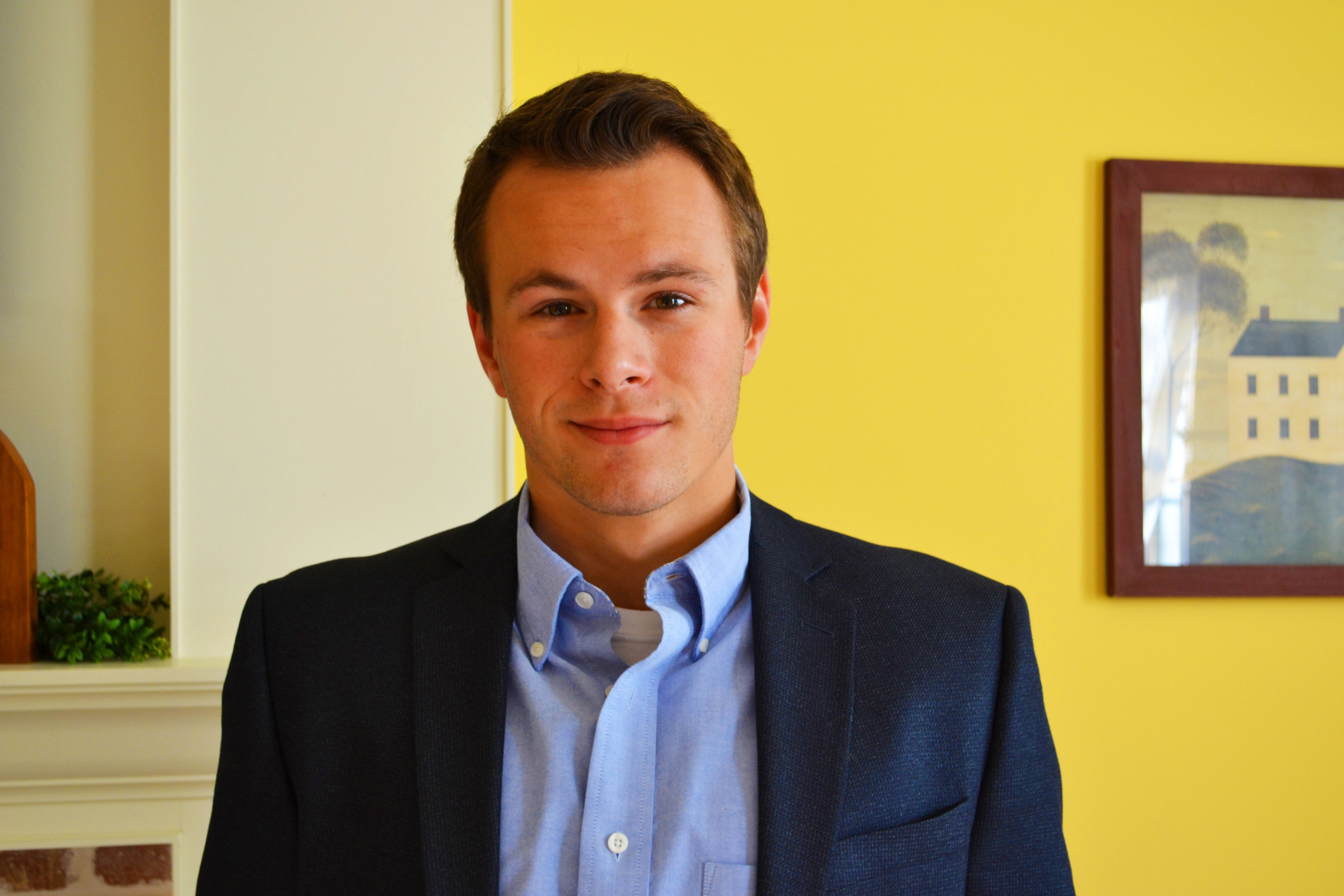 My responsibilities revolve around market research and direct marketing regarding Double A Solutions' products. Currently, my product focus is on Blitz Lead Manager, a web-based software that resembles what many know as a CRM (customer relationship management) system, but with more features geared toward sales and marketing.
My day as an intern usually consists of competitor research, potential partnership research/contact, developing and launching surveys and performing follow-up phone calls regarding survey responses. My main objective is to learn enough about other industries to allow Blitz Lead Manager to be an effective player across all industries.
The most enriching part of this internship is the experience. I am working with knowledgeable supervisors who have a lot of information to pass on to me, and I learn new things every day. I am also able to experience things that I enjoy and things that I dislike, but that will help me narrow my career goals even further.
The College of Business and Innovation prepared me for this position by offering many hands-on experiences throughout the year, both in and out of the classroom. My COBI professors were all great teachers and offered real-world advice for business situations.
I chose the UT College of Business and Innovation thanks to all of the great testimonies I heard from friends, faculty and publications. Also, the Edward H. Schmidt School of Professional Sales attracted my attention with its incredibly high national ratings. This, however, is quite ironic as I did not plan to be or want to be a sales major when I entered the University in fall, 2013. Now, I am planning to dual major in professional sales along with either finance or supply chain management. This may seem like an odd combination, but I have chosen these in order to differentiate myself and create different possible career paths.
I chose professional sales because of my outgoing personality and passion for meeting new people, experiencing new things and finding solutions to problems. However, I have to thank my professional sales, marketing and management fraternity, Pi Sigma Epsilon for initially turning me onto the sales path. After competing in three sales competitions during my freshman year and being immersed in business, I had a concrete idea of the major I wanted to pursue. Furthermore, Pi Sigma Epsilon gave me hours of first-hand business and leadership experience from sales competitions/projects, professional speakers and by serving as part of the executive board.
I have yet to take many of the core classes that reflect my concentration of study. Thus, the extra-curricular activities offered by COBI greatly helped me further explore business as a whole and become excited about my major. Events like the etiquette dinners, the University of Toledo Invitational Sales Competition hosted by ESSPS and resume critiques provided by the Business Career Programs office allowed me to receive a hands-on experience. I believe that joining any COBI or University of Toledo sponsored organization is one of the best choices a student can make.
To anyone considering studying business at The University of Toledo, I say you can't go wrong. Toledo is amazing because it gives the feeling of a large school but still has the capacity to give individual attention to students. There are so many ways to become involved, take leadership roles and develop yourself at The University of Toledo that are not available on other campuses. COBI offers so much to its students to help them grow and achieve their goals. All students need to do is become ambitious and take advantage of what COBI and UT offer and they can do anything they set their minds to.
The College of Business and Innovation is a great school at a great University. To all incoming students who are considering The University of Toledo, I just want to say "get involved." Find something that interests you and allows you to better understand yourself. Whether it's a club, sport, Greek Life or religious group, get plugged in and get involved. It will truly make your college experience the best it can be and will prepare you for the rest of your life.