Kevin Cola - Account Manager (Hilti)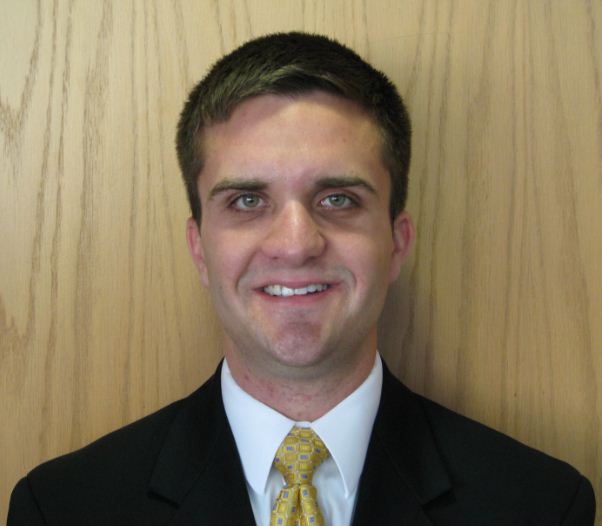 "As an account manager at Hilti, I will be responsible for acquiring, developing and retaining customers. It will be my responsibility to execute new product introductions, promotions, store events and campaigns, and I will need to build strong relationships with customers to grow and retain business opportunities.
I have lived in the northern part of Ohio my entire life and have never had to the opportunity to live elsewhere, so I am very excited to start my career in Milwaukee, WI. I am also looking forward to continuing to build myself professionally and exceeding expectations to become as successful as possible at Hilti.
COBI had a very large influence in helping me obtain a position with Hilti. The College of Business and Innovation and Business Career Programs - - a great resource for students - - put together many remarkable professional development events such as the career fair, resume critiques, mock interviews, and real interviews with recruiters on campus, and they helped set up my first interview with Hilti last year. Taking advantage of the many event opportunities built my professionalism, helped me acquire a fantastic internship, and set me up for a successful future with a great company after graduation. The College of Business and Innovation provides a plethora of job openings with great companies through the many relationships they have built over time.
I originally chose to attend The University of Toledo to pursue a degree in exercise science, hoping to one day become a physical therapist. After three semesters, I learned that the major was not the right fit and a change needed to be made. That is when I entered The University of Toledo College of Business and Innovation. The enthusiasm expressed by the advisors I spoke with truly sold me on the idea of switching my degree to business.
I chose marketing because I was interested in the amount of advertisements that we see every day and how those messages impact our lives. I originally chose professional sales because I knew it goes hand-in-hand with marketing. Little did I know about how remarkable the Edward Schmidt School of Professional Sales really is at The University of Toledo and the enormous amount of career opportunities that can result from being part of the program. It is truly an honor to be a part of the best program in the nation. From a personal standpoint, I believe ESSPS is as successful as it is because of the amazing professors that help run the program. They work extremely hard to teach the students the art of selling, they put in countless hours to ensure the students' success both inside and outside the classroom, and they are all very personable and willing to guide the students in the right direction.
Deciding to major in professional sales is probably the best decision I have ever made. I want to personally thank Professor Deidre Jones, Professor Laura Cramer, Professor Susan Shultz, Professor Don Isenhath, Dr. Charlie Ragland, Dr. Michael Mallin and Dr. Ellen Pullins for an absolutely wonderful learning experience. I also want to thank the entire Business Career Programs office for their friendliness and generosity throughout my years at The University of Toledo that have helped make my dreams a reality.
I believe our business school is superior to other schools in so many ways. The professors all have amazing real-world experience, a great passion for teaching, have always made class challenging and a wonderful learning experience.
I would tell someone who is considering studying business at UT COBI that it will be the best decision of their young life. Our program gives students the right tools to build the foundation towards a successful career. I would also highly encourage someone to major in professional sales. Sales is one of the most rewarding careers within business, and the demand for collegiate sales talent is very high and growing, even amid the struggling economy."