Kristen Filzer - IT Support Specialist Intern (Root inc)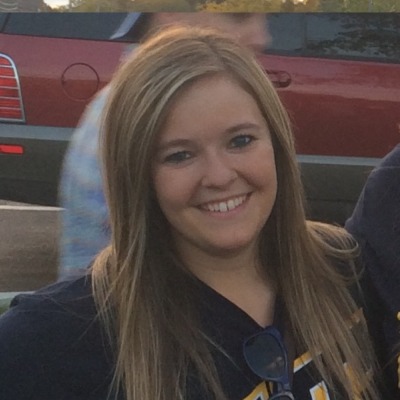 I started working in the IT department at Root Inc. in December, 2014. I do a wide variety of things, with my first priority being to provide tech support to the organization. Tech support is about solving problems so that people can do their jobs most efficiently. Over the past few months I have been introduced to a lot of different types of technology that I have never worked with before and it has been a great learning experience so far.
The thing I enjoy most about my internship is the people. The people that I work with make it fun to go to work and provide me with so many great learning opportunities. No two days are ever the same and there is always something interesting going on. I have been given the opportunity to learn a very broad range of things which has given me some insight to the different types of opportunities available within my field. I will definitely be able to utilize many of the things that I have learned at Root Inc. moving forward in my career.
I obtained the position at Root Inc. through the COBI Business Career Programs Office.  I cannot say enough good things about the UT College of Business and Innovation, how they prepare their students for post-graduation life. They are constantly pushing you to better yourself and the community through different engagement opportunities. Whether it be networking nights, job fairs, or mock interviews, I believe that if one has the drive to succeed in the College of Business and Innovation, they will.
Some of the most valuable lessons I learned in COBI were outside of the classroom. I have taken advantage of the Business Career Programs Office's many workshops and activities such as mock interviews, resume critiques and the etiquette dinner. The staff in the Business Career Programs Office is there with you every step of the way, whether it is to give advice, prep you for an interview or just provide kind words and encouragement.
I selected the College of Business and Innovation mainly because of the high caliber education that they provide through their experienced and innovative instructors and the numerous opportunities that are available upon graduation. A business degree is one of the most versatile degrees in my mind because there is a place for every area of business in every organization.
I double majored in human resource management and information systems. I selected information systems as a second major because technology and Information management is a key part of any job. It is a dynamic and constantly changing industry that includes such a huge range of new and innovative opportunities.
I would tell any person considering the College of Business and Innovation that it is absolutely the right choice. The wide variety of majors, organizations and opportunities make it easy to find something to be passionate about. The faculty and staff are top notch and incredibly student-centered. COBI provides so many opportunities for learning and development both inside and outside of the classroom that other schools haven't even thought of yet. I will always be a proud Rocket, and COBI is a huge part of my pride in the school!