Michael Malone - Fiat Chrysler Automobiles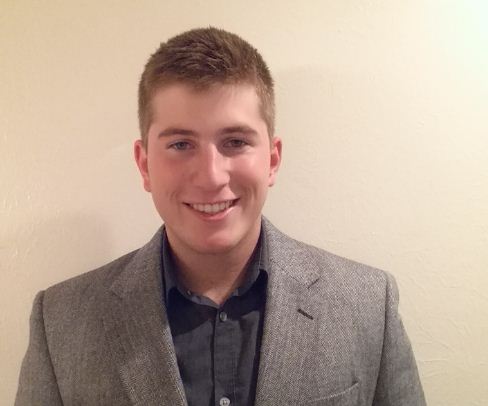 Over the summer I was fortunate enough to obtain an internship at Fiat Chrysler Automobiles (FCA). During my three month internship, I worked out of the Trenton Engine Complex (TEC) in Trenton, Michigan where we manufactured the 3.6 Pentastar Engine and the 2.4 Tigershark Engine. I held a material analyst position where I directly worked with production control and material handling. This allowed me to get hands on experience in their entire supply chain operation. I had a range of daily responsibilities of communicating production needs and analyzing supplier deliveries to ensure a steady flow of material for our three major assembly lines. I proactively communicated with our logistics and corporate supply chain team to meet the daily forecast of engine productions. Aside from my daily activities, I also was involved in a couple major projects going on in our plants.
What I really enjoyed about this internship opportunity is the amount of trust and responsibilities management is willing to give to their interns. Knowing my experience here at FCA was limited to three months, I tried to learn as much I could. After I finished my daily tasks, I ventured out to other departments where I was able to learn more about TEC's operation. By doing so, I was able to be included in a few major projects where I had the opportunity to network with some automotive professionals.
At the University of Toledo I am studying Supply Chain Management and Information Systems. This experience was everything I could have asked for; I was able to learn something new every day by working with FCA's professionals and I was able to develop new skills. Growing up, I have always had a fascination with automobiles and it was an incredible experience to be a part of such a strong culture here at FCA.
As I finish up my senior year, I look back in confidence that COBI was the best decision I have made so far. The College of Business and Innovation, here at The University of Toledo, was able to provide me with the tools and experiences to obtain this internship, especially while I was competing with many applicants from Big 10 schools. The mock interviews that COBI hosts with business professionals offered valuable critiques, which allowed me to become more confident in actual interviews. The COBI offers excellent networking opportunities and organizations to build your network portfolio as well as develop and improve your skillset. I was able to represent COBI through APICS with three other students in a case competition last spring. We placed third out of 22 major colleges; I believe this experience helped me stay competitive when applying for internships.
My advice to incoming freshman would be to avoid procrastination, not only with class work, but with getting involved and exploring what this great institution has to offer. I urge all incoming students to take the time to network with professors and participate in COBI's organizations. Many of the professors here at COBI are often quite caring and will take the time to sit down and offer some career advice and insight on what they have done to be successful in their career. COBI gives every student the tools to be successful, but every student needs to take it upon themselves to build their network to stay competitive in the field of business.