Patrick Northcraft - Marathon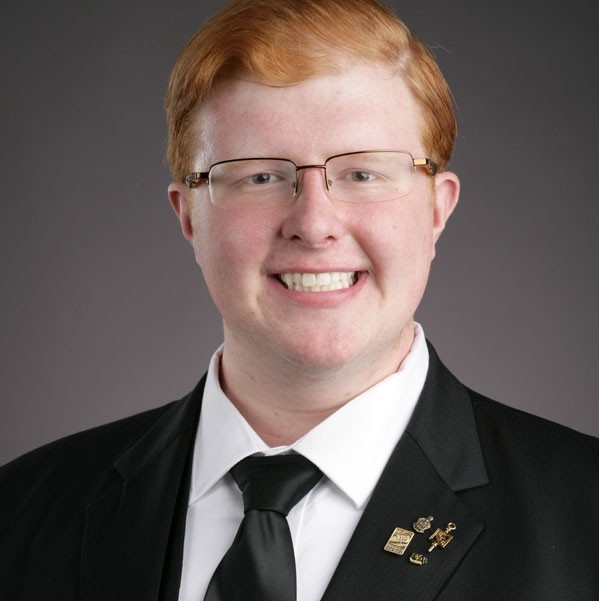 It's not like Patrick Northcraft doesn't have anything to do.   In fact, he pretty much enjoys doing more than most students do at any one time, and has been doing so since high school and throughout his college career.
"I believe I am self-driven," Northcraft said.  "I like to keep busy, I want to see what is going on. I enjoy professional development and have an interest in developing that skill set. The amount of resources available here in a university is something I wanted to take advantage of."
He does admit, however, that "sometime I want to do too much."
Don't believe he is busy? During his years at UT, Northcraft has belonged to Alpha Kappa Psi, the co-ed professional business fraternity (he is currently president); the Association of Technology Professionals; been a Searles Ambassador in the College of Business and Innovation; been a member of Beta Gamma Sigma, the international business honors society; a member of the Phi Kappa Phi National Honors Society; and has been a performer in the UT Music Ensembles at various university events.
Northcraft is both a current participant in COBI's Klar Leadership Academy, and is justifiably proud to have been one of only 20 people who were chosen to participate in a leadership program of Alpha Kappa Psi, where "we learned servant leadership, to develop yourself and help others."
Originally from Irwin, PA, a suburb of Pittsburgh, he looked at several colleges before considering schools in Ohio, where he has family.  "My dad said let's look at Toledo, and I liked it from the first time I came here, the aesthetics, the community, and I made up my mind when I looked at the college of business and saw the new facilities (Savage and Associates Business Complex).  Plus, UT offered a great scholarship."
"Information systems is my major," Northcraft said.  "I knew I wanted to be in technology, and IT is a great fit for me. We have moved far beyond the days of men in suits sitting together in a conference room discussing the future of a particular firm. Business interests today are far more global and omnipresent in our day-to-day lives. Technology is the primary catalyst in this evolution, allowing for professionals to always stay connected and to make decisions at any time, not just when they are 'on the clock'."
The UT Information systems business major will graduate this spring, and he already has a full-time position lined up at Marathon, "which is a great company," where he has already served two internships.
For fun, Northcraft enjoys reading, video games and "watching Netflix, like every other college student," he quips.

He is also working on his minor in instrumental music, and admits writing and playing music is one of his favorite past-times.
"People would be surprised to know that I won two awards for music composition, and that I like to play the trumpet and piano," Northcraft admits.  
After seeing his many activities, his energy and his commitment to helping others, it's not likely that people are surprised by this COBI student's other talents.