Randy Connery Swift - Sherwin-Williams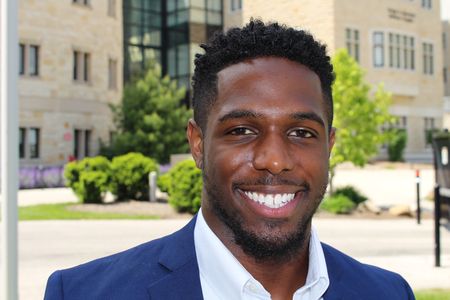 In May, 2017 I started as a management trainee at Sherwin-Williams. Their Management/Sales Training program equips you to service the commercial market (painting contractors, builders, designers, architects, etc.) and the do-it-yourself (DIY) market, or the automotive aftermarket and OEM customer base. The program helps develop the interpersonal skills vital to building lasting relationships with customers and teaches everything someone needs to know about Sherwin-William products, processes and procedures so one can become an effective store manager or sales representative.
For my undergraduate degree, I double majored in management and marketing. I will graduate this summer with my MBA with a focus in marketing. I selected management because I have always had the desire to be in a roll of leadership and helping people succeed. As far as marketing, I always have been fascinated to find out why people want things and what pushes people towards certain things. Marketing to me is directly that and something I have always wanted to gain more knowledge on. It is the first step of what can be a very successful and fulfilling career.
COBI prepared me for this position in many ways. I think the most important way is with the resources that the college provides. It is so easy to reach out to someone for help or just advice on being successful. Whether that be professors, advisors, or any staff within the college, everyone wants you to reach your full potential.
COBI was the reason I obtained this position. I first reached out to Sherwin-Williams at the COBI job fair in the spring of 2017. From there I was contacted by them to go through their interview process and ended up getting offered the job. Goes to show how being a part of COBI can lead to success immediately!
I look forward to being in a position to help people become successful and more efficient in what they do. I also am very excited to gain even more knowledge on how to become an effective manager as well as putting all the knowledge I have gained from COBI to use.
This job fits my personal career goals by being able to work within a very successful company that has been around for a long time. My personal career goal of being an established manager will have the solid foundation of every bit of knowledge that I gain upon having this position.
I chose the University of  Toledo College of Business because of the abundance of opportunities within it. There is no ceiling to what you can do in the College of Business. Not only that, but you are surrounded by the best of the best. Being in the College of Business I have come in contact with and created relationships with some very influential people, and people that I know will be very successful in the future.   
I would tell someone considering studying business at UT COBI that it will be one of the best decisions they make in their life. Through being a part of COBI they will be fully equipped with all the tools needed to be successful in business. Not only that, but they will be surrounded by some of the best people in the entire university. The endless resources and great relationships made through being a part of COBI will lead to nothing but success.