Students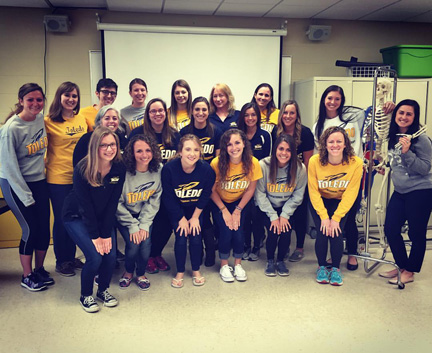 Class of 2018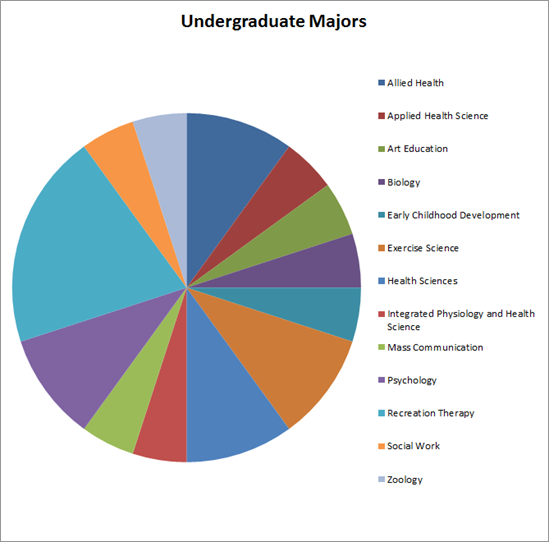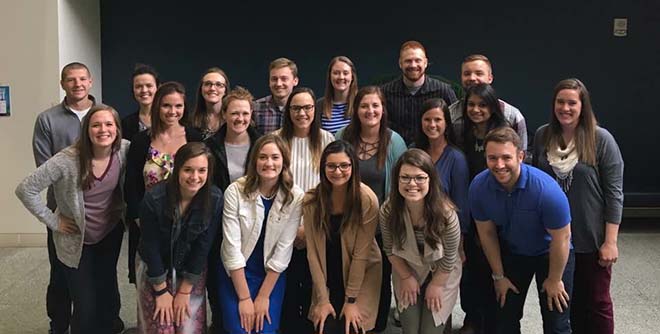 Class of 2019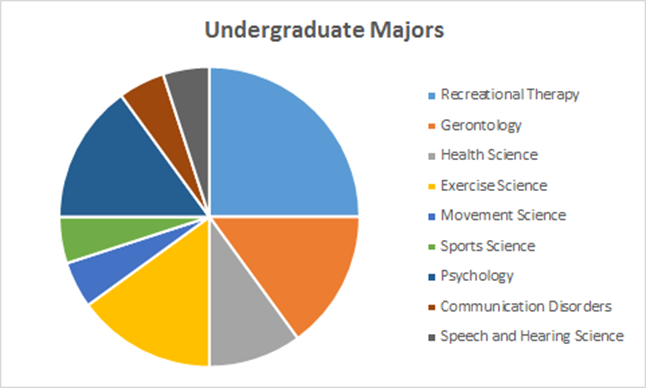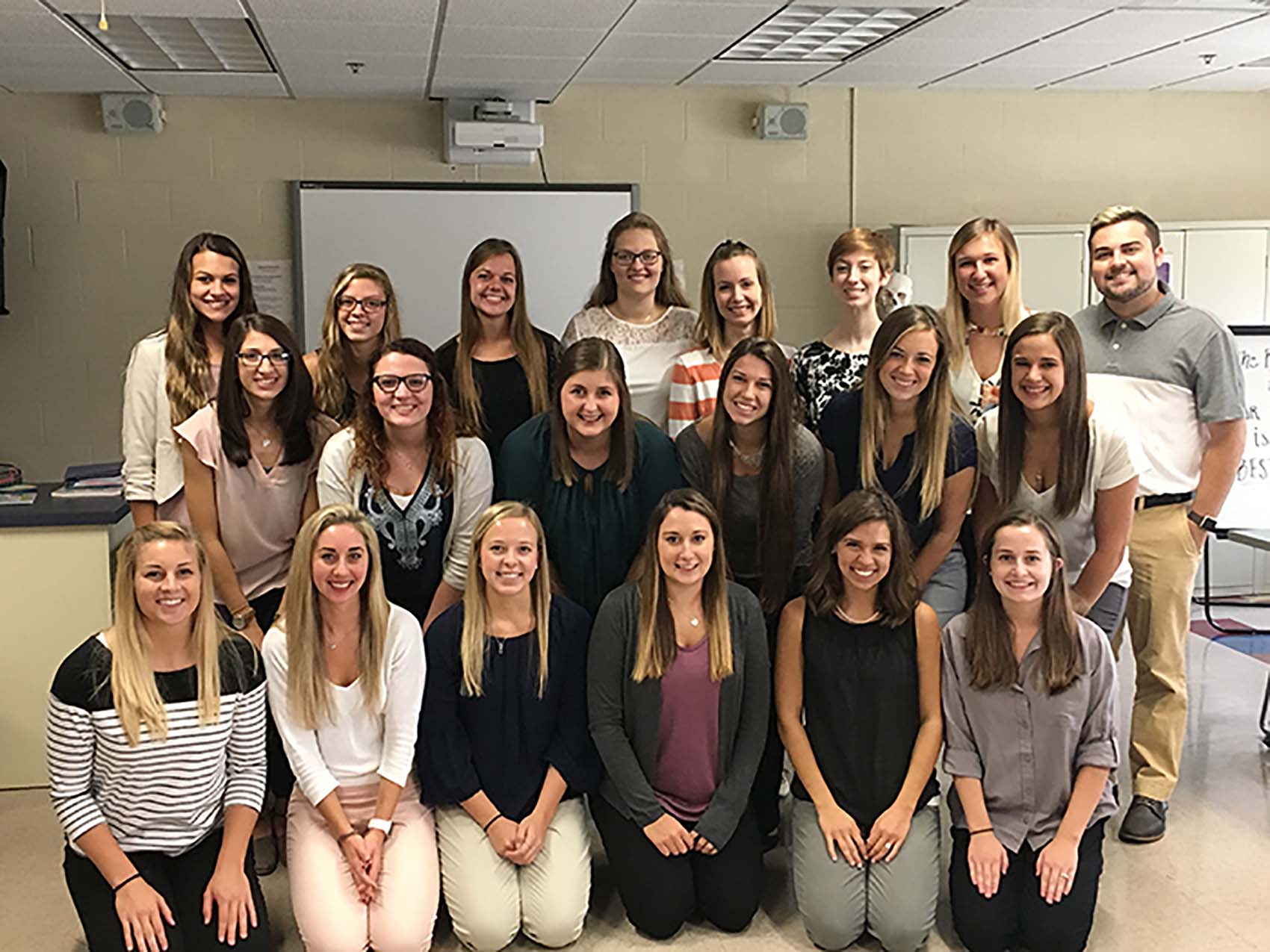 Class of 2020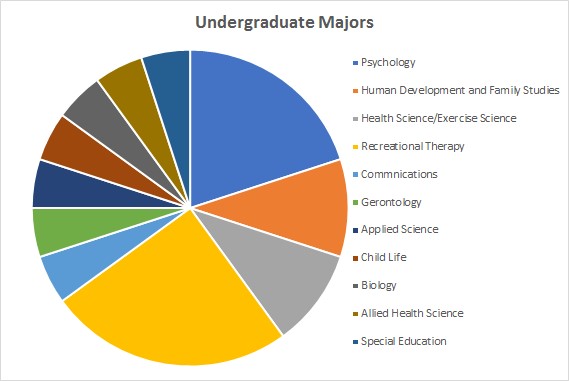 SOTA OFFICERS

Previous Officers
   |   
Mission & Purpose
   |  
 Constitution
Service Learning & Volunteering
|   
Travel Reimbursement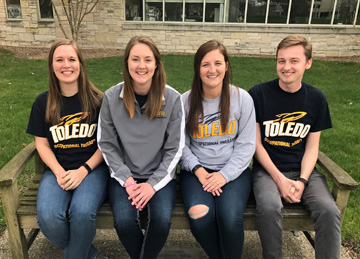 Rachel Meinert (President), Jamie Bihn (Secretary), Morgan Vallery, Treasurer,
Andrew Harding (Assembly of Student Delegates Representative)
The Student Occupational Therapy Association, which is more commonly known as SOTA,
is a student-run organization that looks to broaden and advance the educational,
service and social opportunities of Occupational Therapy students.
---
Community Service

Our students regularly volunteer their time to help local communities and organizations in need. Each week (Monday and Wednesday) our students attend "Knock Out Parkinson's," a local boxing program for individuals with Parkinson's Disease to help delay and manage the symptoms of the disease. A video of this service opportunity is found below. Our students also help run a student led free clinic. The UT Community Care Clinic occurs every Thursday evening to provide free medical care to individuals without health insurance.  
Fundraising
Each year SOTA organizes fundraising events to help raise money for the student organization. The big yearly event, "Twylight Thursday," takes place at The Pinnacle to provide a relaxing event to socialize with food, drinks, and entertainment.
Pi Theta Epsilon Members



Constitution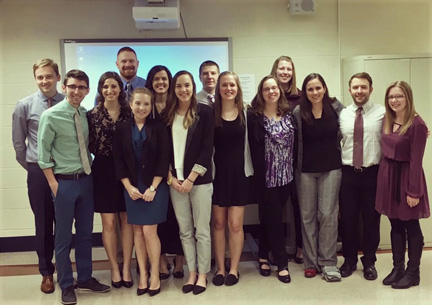 Back row: Andrew Harding (Treasurer), David Yarmoluk, Katherine Bauer (Secretary),
Adam Newcomer (President), Nena Doran
Front row: Michael Blake, Michelle DeMarco, Chelsie Myers, Emily Pottkotter (Vice President),
Rachel Meinert, Johanna Black, Vanessa Carmody, Cody Horst, Kaitlin Moore

While all students in the OTD Program deserve acknowledgement for their high academic performance, 
the PI Theta Epsilon chapter recognizes those who go above and beyond in the classroom. This
Organization serves to advance the field of Occupational Therapy through scholarly activities such
as promoting research related to the profession. More information about PTE can be found at:
http://www.aotf.org/pithetaepsilon . 


Pi Theta Epsilon - Calendar
Meetings are held on the FOURTH Wednesday of every month 12-1pm
Please mail questions, comments, and suggestions to ketki.raina@utoledo.edu