Psychiatry Residency Benefits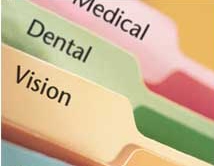 Stipend (2014-2015)
First year resident PG-1 $49,388
Second year resident PG-2 $51,116
Third year resident PG-3 $52,861
Fourth year resident PG-4 $54,230

Educational Allowance: Available

Health Insurance: Enrollment in health insurance, vision, and dental insurance programs is available for the resident and eligible dependents.

Life and Disability Insurance: Provided

Professional Liability Insurance: Provided for each resident

Tuition Reimbursement: Graduate school tuition waived.

Vacation: 3 weeks/15 days for PG-1, and 4 weeks/20 days thereafter.

Conference Time: 1 week/5 days

Sick Leave: 15 working days

Paternity Leave: 5 working days with pay taken from sick leave

Maternity Leave: Sick leave is used first, then vacation time up to that allowable with pay. Further leave is available without pay.

Meals: All meals on campus are charged at a discounted rate.

Computer Services: Readily accessed (no charge) to Internet, Med Line, and Institutional network (e.g., Ohio Link).

Exercise Facility: Use of the on-campus YMCA & JCC of Greater Toledo at the Morse Center and The Radisson at The University of Toledo swimming pool for self and family. There is an annual fee for use of these facilities.