Nominate a Faculty Member
Students, alumni, faculty, and staff are strongly encouraged to nominate faculty who exemplify excellence in teaching.
Completed nomination forms must be electronically submitted online or received in the UT Alumni office no later than 5:00 p.m. on February 26, 2015 to be considered in this year's competition.
Winners are eligible to win $1,500.
2008 Recipients of the Outstanding Teacher Awards
Dr. Brian Ashburner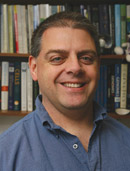 Dr. Brian Ashburner, associate professor of biological sciences. He came to UT in 2001 as an assistant professor and was named associate professor in 2006.
"His enthusiasm for biology has been contagious. He encourages students to get the most out of their education, both inside and outside the classroom," one nominator wrote. "I am always amazed that he can remember as many names as he does, and he never hesitates to personally greet a student with a smile. Thirty years from now I know I will continue to think of the impact Dr. Ashburner had on my education and experience at UT." Another wrote, "He is a very approachable faculty member, and that's why so many students like him.
Heis very down-to-earth."

"Although my research is important to me, my real passion is in teaching and working with undergraduates," Ashburner said. "I strive to involve the students in the learning process as much as possible by fostering an interactive classroom where I can discuss a topic with the students rather than giving them a straight lecture. This allows me to draw the answers out from the students rather than simply reciting memorized answers. I believe that when students are involved in the learning process in the classroom they learn the material better."
Dr. Karen Bjorkman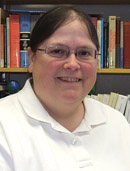 Dr. Karen Bjorkman, professor and associate chair of physics and astronomy. She joined the faculty as an assistant professor in 1996, was promoted to associate professor in 2000, and professor in 2003.

"Karen is a brilliant astronomer. But what's exciting is that she can share that with her students as an extraordinary teacher," wrote one nominator. "She makes a difficult concept manageable, and manages to do it with intelligence, humor and class." Another noted, "She takes her role of teacher as seriously as her role of researcher. Also, she has an uncanny knack for making the most difficult astrophysics problem seem completely understandable."

"I consider teaching to be a very important part of my mission as a professor, and I believe that teaching and learning occur both inside and outside the classroom," Bjorkman said. "I believe that part of the benefit of having active research faculty teaching courses is that we can bring the excitement of new discoveries and ongoing scientific inquiry into the classroom, at all levels, on a personal basis, and I make an effort to do this in my classes. I like to take advantage of the opportunity to introduce my students to the fun of science and the wonder of learning amazing things about the universe in which we live."
Dr. Christina Fitzgerald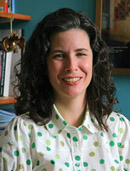 Dr. Christina Fitzgerald, assistant professor of English. She started teaching at the University in 2003.

"Dr. Fitzgerald's knowledge of the material that she teaches is outstanding. She is informative, yet she provokes students to question her opinion and that of others," one nominator wrote. Another wrote, "Her classes are dizzyingly full of information but presented in such a way that they are straightforward and clear. Her assignments are designed to get the most out of a critically thinking student. Aside from that, she is funny and entertaining, and manages to pull in Monty Python quotations apropos to the academic setting."

"My favorite kind of positive student evaluation comment, one that I frequently receive, is the kind that begins 'I didn't think I'd like this course, but…' Students quickly learn from my courses on medieval literature and language that pleasure, discovery, connection and understanding can take place in the most unexpected of subject matters," Fitzgerald said. "The study of the past also helps to foster a flexible and enlarged worldview and a truly global perspective, for it takes students outside of themselves and their world, and requires them to encounter and grapple with lives and ideas unlike their own. That enlarging of vision and understanding is the core theme of all of my classes and my teaching philosophy."
Dr. Joseph Slater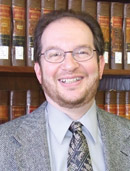 Dr. Joseph Slater, John Stoepler Professor of Law and Values. He joined the College of Law faculty in 1999 as an assistant professor, was promoted to associate professor in 2003, professor in 2005 and named to the honorary title in 2008.

"Not only is Professor Slater an incredible professor who continues to engage students in class, but he takes the time to assist in extracurricular activities," wrote a nominator. "For the past two years, I have been blessed to have Professor Slater as an adviser for the Employment Moot Court team. He has taken countless hours out of his free time to attend practices and even accompanied the students to a competition in New York." Another wrote, "Slater is always available for outside class consultation. He is highly respected by both his colleagues and the students."

"For me, teaching works best when it is a conversation," Slater said. "The teacher must balance two different roles: being a respectful participant in the conversation, and steering and directing the conversation in certain directions. This works best when the professor uses his or her expertise not only to answer questions, but also to stimulate students to think of new questions and possible answers. I've been lucky in that I have had a wonderful group of students at the law school."