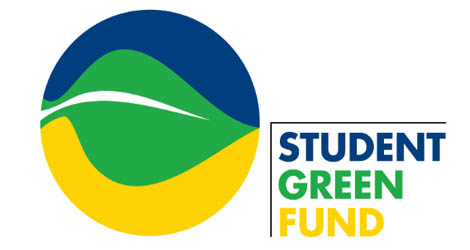 The UT Student Green Fund is funded by voluntary student donations, and serves to finance student proposed and executed projects that promote sustainability, renewable energy, efficiency, waste reduction, and educational initiatives such as conferences, workshops, public classes, and internships.
Main Menu
Additional Information
What's the latest news?
---
With the support of the student body, the $5 voluntary fee that contributes to the Student Green Fund has changed from opt-in to opt-out status! We hope everyone chooses to support the fund by leaving the donation on their Spring 2015 student bills!

Funding proposal applications can be found here, as well as on the Grants page. We are now accepting applications for Spring 2015 on a rolling basis!
Applications to be on the Student Green Fund Committee are available here!

Feel free to join us at our weekly meetings on Mondays at 2-3 pm! Email us at utgreenfund@utoledo.edu for meeting location.