Campus Visits
A campus visit is the best way to figure out if UToledo is a great fit for you. We're confident that once you explore our beautiful campus and meet our students and faculty, you'll find a home here.
In fact, one of our engineering students told us that he was so impressed when he visited that he applied to UToledo on his way home!
---
Schedule Your Visit Now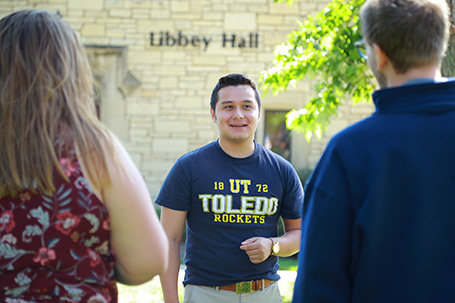 In-person Tour
Our student ambassadors and admission staff will lead your tour. Wander campus. Learn about academics, student life, financial aid and scholarships. Ask as many questions as you like! You also can sign up to tour your academic college.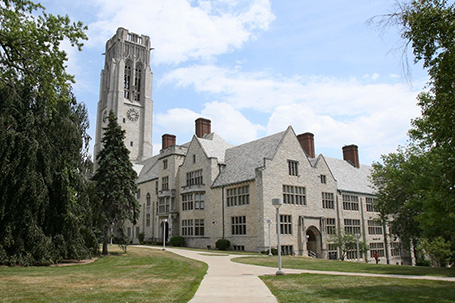 Virtual tour
Can't make it to campus? Take our virtual tour to get a glimpse of life at UToledo. We'll show you our academic buildings, residence halls and other fun spots on campus.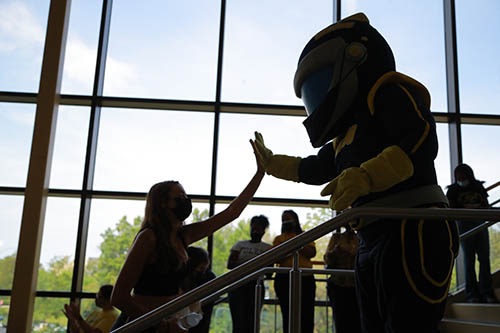 Rocket Scholarship Day: Feb. 4, 2023
APPLY NOW to The University of Toledo to determine your eligibility for our annual scholarship competition! You'll go toe-to-toe with fellow future Rockets while using your creativity, imagination — and yes, smarts — to win additional funds for college. Rocket Scholarship Day is by invitation only — if you have a minimum 3.0 GPA and are admitted to UToledo, you qualify!
---
Meet with your admission counselor
Schedule a personal visit with your admission counselor. Learn more about admissions, academics and financial aid. Get answers to your pressing questions.
---
Plan Your Visit
We're so glad you're coming to see us. This list of resources will help you plan your visit.