Past Events
2020-2021 INSTITUTE EVENTS
(Events are postponed in alignment with the stay-in-place order and recommendations on social-distancing.)
---
2019-2020 INSTITUTE EVENTs
(Some events were postponed in alignment with the stay-in-place order and recommendations on social-distancing.)
public convention on the suffrage movement
We hope to hold an interdisciplinary Public Convention on the struggle for women's suffrage, passage of the 19th amendment, and its reach and implications for our social and political culture today. This event is tentatively planned for next Fall and is being arranged to be help alongside the Catherine S. Eberly Center for Women's Suffrage Summit.
Here are some of the events we are considering:
A Walk Through the Suffrage Movement: 1848-1920: UToledo Prof. Steven Bare, and several docents, will facilitate your understanding of the historical process leading up to ratification of the Nineteenth Amendment. Your journey through time includes pictures, documents, and readings of important speeches and ideas that will allow you to walk through the setting and arguments for, and against, the Nineteenth Amendment.
The Seneca Falls Declaration of Sentiments Today: We will reenact the 1848 protest and reading of the Declaration of Sentiments. We will then be helped to construct a Declaration for today's realities, using the exercise to explore what has changed, and what has stayed the same. This event aims to recreate the circumstances in which early protests for suffrage took place so that we might better understand the lived experience of the time and to use this to draw meaningful similarities and contrasts with women in politics today.
Didn't we pass the Equal Right Amendment like 50 years ago? We didn't!? Really?: Chelsea Griffis will present a brief history of the 1972-1982 campaign to ratify the Equal Rights Amendment, which was designed in large part at the natural extension of the 19th amendment. Chelsea will then focus in particular on the current state of the ERA in Virginia, the (just recently!) 38th state to ratify it.
Voices from Across the Historic and Political Spectrum on Suffrage then Greater Political Participation (or not!) now: Christopher Martin and Shiloh Todorov will moderate a panel and group discussion on the historic, contemporary, and possible futures of recruiting and training more women to enter politics and to reflect on what the various humanistic impediments and opportunities of doing so include. Panel members will include elected leaders, candidates, and public advocates for better inclusion of women in public office.
We will update details for this event as the covid19 pandemic and social distancing policies allow and recommend.   
The RRIH is sponsoring a writing contest on The 1619 Project for middle and high school students in the Toledo area.  Students are asked to write a creative and historically accurate fictional story about a real person.  The winner in each category will receive $600, the runner-up will receive $400, and the honorable mention will receive $200! The deadline for these awards is Friday, Dec. 20, 2019.  
Information, details, and resources are included in the link above.
THE DEAN OF ARTS AND LETTERS HAS PROVIDED FUNDS FOR AN ADDITIONAL PRIZE--THE DEAN'S AWARD--WITH A DEADLINE OF FRIDAY, FEBRUARY 14, 2020. PLEASE CLICK THE SUBMIT BUTTON TO UPLOAD YOUR ENTRY FOR THIS AWARD.  
---
Humanities cafe series 
the politics of race, land-ownership, and democracy in zimbabwe and south africa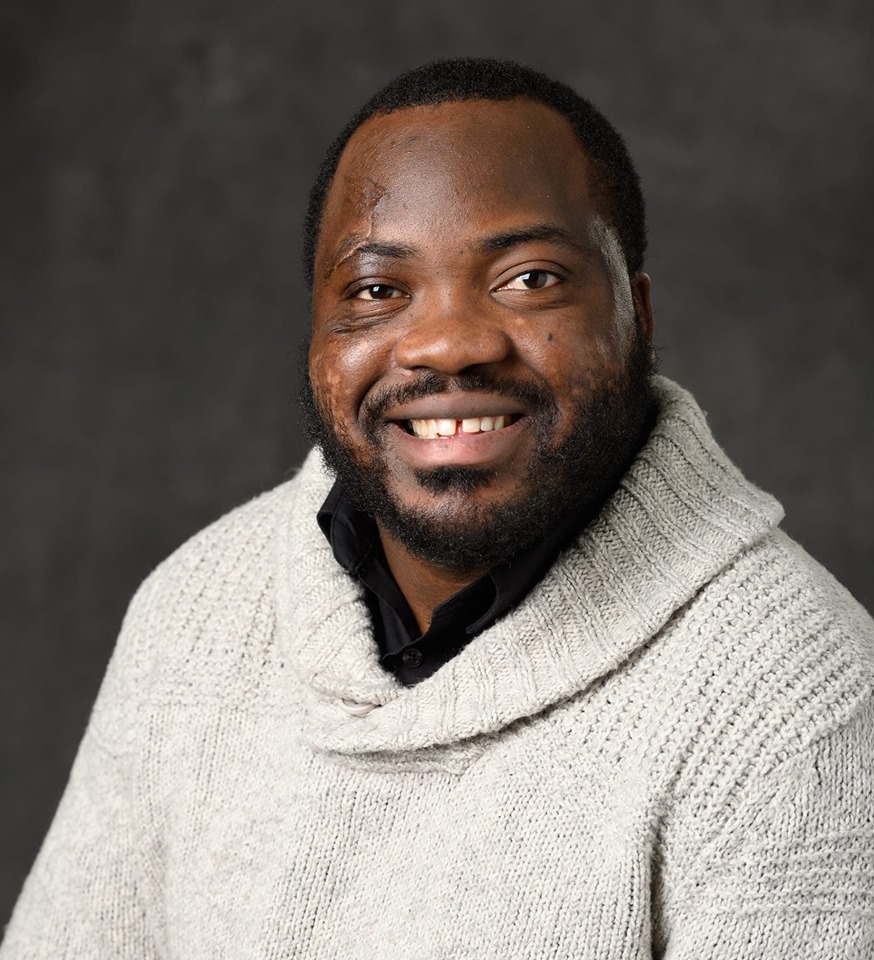 FEATURING DR. SHINGI MAVIMA, DEPARTMENT OF HISTORY
WEDNESDAY, MARCH 4, 5:30-7:00
CURIOUS CAT COFFEE
3059 W BANCROFT ST, TOLEDO, OH 43606
REFRESHMENTS PROVIDED
South Africa and Zimbabwe were established as 'settler colonies' in the 20th century. Their eventual transition to democratic rule, and thus independence, was achieved only near the end of the century, and with great conflict. And the legacy of colonialism lingers in both, particularly as regards race and the ownership of land. Shingi Mavima will help us explore how the colonial origin of these countries impacted the political, racial, democratic, and land-ownership issues that continue to frustrate their progress to this day.
do animals feel pain?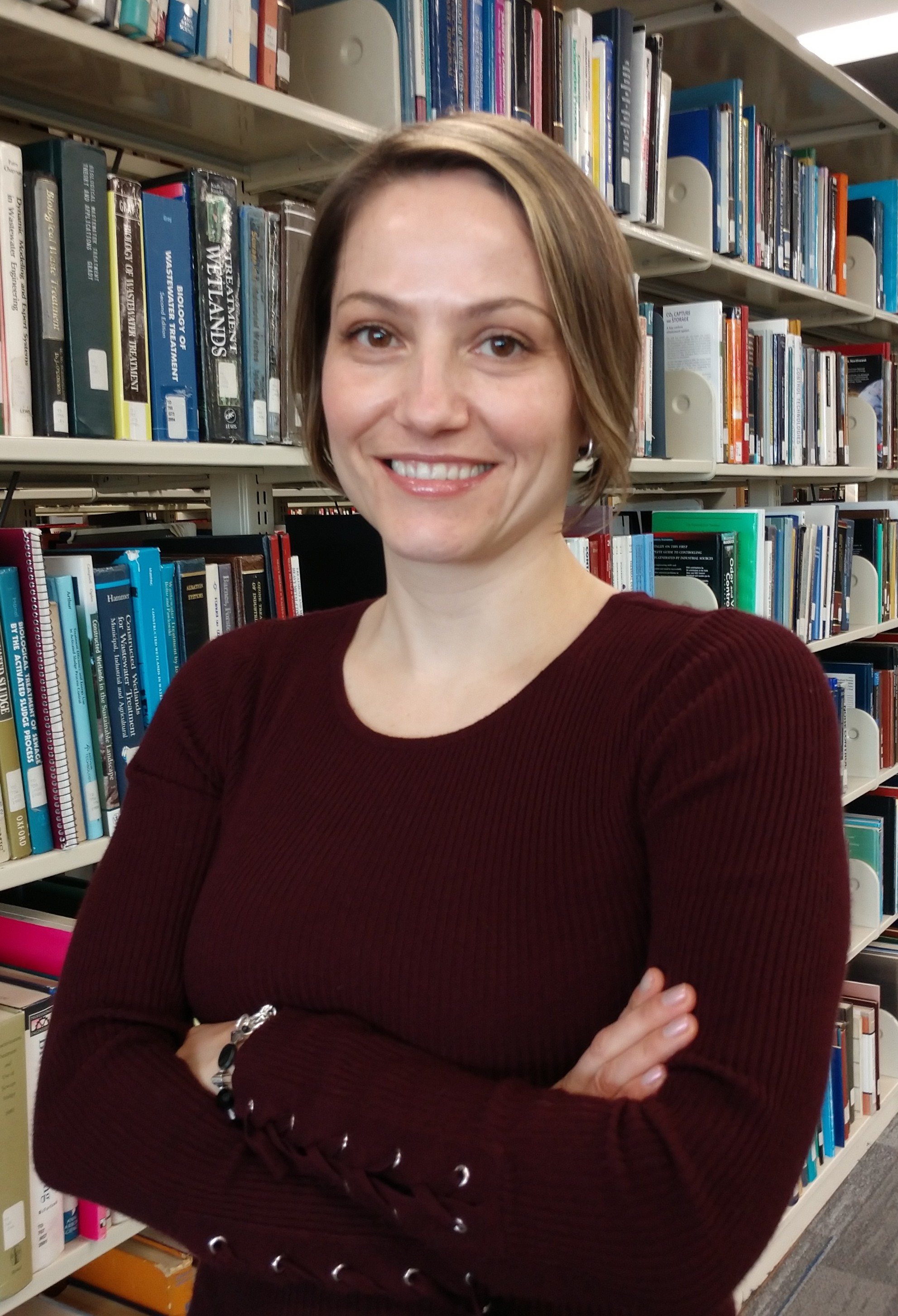 FEATURING DR. NINA ATANASOVA, DEPARTMENT OF PHILOSOPHY AND RELIGIOUS STUDIES
POSTPONED UNTIL FALL 2020
CURIOUS CAT COFFEE
3059 W BANCROFT ST, TOLEDO, OH 43606
REFRESHMENTS PROVIDED
Do animals have minds, and if so, is their experience of the world similar to ours? Can we tell that by comparing animal behavior to human behavior? If animals have minds, does that mean they feel pain? Should we consider them persons?
MORAL AND SOCIAL RESPONSIBILITY WITHOUT FREE WILL?

FEATURING DR. CHRISTOPHER MARTIN, DEPARTMENT OF PHILOSOPHY AND RELIGIOUS STUDIES
THURSDAY, DEC. 12, 5:30-7:00
CURIOUS CAT COFFEE
3059 W BANCROFT ST, TOLEDO, OH 43606
REFRESHMENTS PROVIDED
One of the central assumptions behind our Moral and Social Attitudes of Responsibility is that our actions are in some important respect up to us; that though we chose to do X we could alternatively have chosen to do Y. What if we are mistaken about this? How should we think about moral and social responsibility if our actions are the product of forces outside our control?  We will begin by reviewing one or two (surprisingly compelling!) arguments supporting the claim that we do not have free will. With these in mind we will then explore different rationales for why we might imprison someone who could not but have robbed a bank, and whether the altruist deserves praise for an action even if we accept that s/he could not have done otherwise. Can our commitment to moral and social responsibility survive without the freedom to choose our actions? 
THE PROS AND CONS OF FACIAL RECOGNITION AND POLICE PROTECTION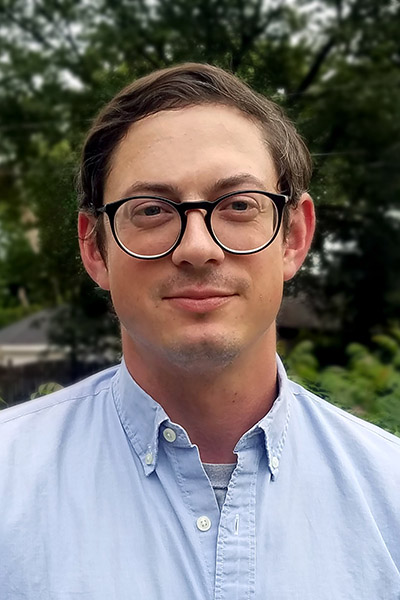 FEATURING DR. MICHAEL STAUCH, DEPARTMENT OF HISTORY
WEDNESDAY, NOV. 13, 5:30-7:00
CURIOUS CAT COFFEE
3059 W BANCROFT ST, TOLEDO, OH 43606
REFRESHMENTS PROVIDED
What do we talk about when we talk about policing?  Are the police meant to prevent crime, keep order, or do they serve some other purpose?  Not for the first time, our society has come to question how it is policed, and why.  Various reforms have been introduced in response, including body cameras and, more recently, facial recognition technology.  How do body cameras and facial recognition technology work, how are they reforms in policing, and do they work?  We will explore and discuss these ideas together at this year's first Humanities Cafe.  
---
2018-2019 INSTITUTE EVENTS
BEN STrOUD & JIM FERRIS
Join us on Thursday, November 15, 2018, at 4 p.m. (Carlson Library, Room 1005), for a reading by Ben Stroud and Jim Ferris, recipients of Ohio Arts Council 2018 Individual Excellence Awards. Fiction writer Ben Stroud, Associate Professor of English, is author of Byzantium, the winner of Bakeless Fiction Prize and selected as Best Book of the Summer in 2013 by Publisher's Weekly and the Chicago Tribune. Poet Jim Ferris, Ability Center Endowed Chair in Disability Studies, is poet laureate of Lucas County, winner of awards in mathematics and creative nonfiction as well as poetry and performance, and author of The Hospital Poems, Facts of Life, and Slouching towards Guantanamo. 

The Roger Ray Institute for the Humanities Symposium: Memories of World War I
Nov. 9, 2018
Nov. 11, 2018 commemorates 100 years since the end of World War I. Generally referred to as the first "total war," WWI blurred the boundaries between front and home front, forever changing the face of modern warfare. By its end, the "Great War" was one of the deadliest armed conflicts in history, with the toll of civilian and military casualties reaching 40 million. In its aftermath, the rise of social and political movements in many countries supported suffrage and political activism by minority groups, but also caused a radicalization of nationalist movements. This led to totalitarian regimes in several countries, as well as changes in political configurations on the world stage. Today, representations, reactions and responses to WWI are found in art, film, literature and theatre throughout the 20th century and all over the world.
This free and public UT symposium brings scholars from various disciplines and institutions to discuss and critically examine, histories, cultural representations, and memories of WWI grouped around the themes of "Impact," "Identities," and "Innovations."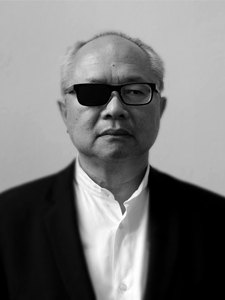 Mel Chin
Sculpture X: Igniting Change
Sept. 28, 2018
Mel Chin's keynote was part of the symposium Sculpture X: Igniting Change, organized by Contemporary Art Toledo, The University of Toledo's Department of Art, and Bowling Green State University's School of Art. The symposium and a series of associated exhibitions explored "Social Practice," a powerful means of challenging existing norms and conditions. Mel Chin's talk coincided with the debut of his outdoor installation TWO ME (2018) at the Toledo Museum of Art.
---
2017-2018 INSTITUTE EVENTS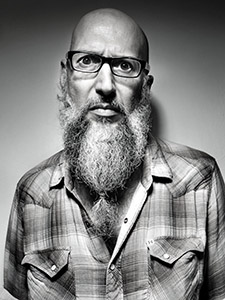 Aman Mojadidi
Borderless: Art and Migration in Troubled Times
Sept. 17, 2017
Aman Mojadidi is an Afghan-American visual artist who uses personal experience and cultural studies to address conflict, identity and globalization in his work.
Currently working largely through site-specific projects, Mojadidi's work utilizes an experimental ethnographic approach, combining qualitative research, traditional storytelling, postmodern narrative strategies and mixed-media installations to approach themes such as belonging, identity politics, conflict, artifactual history and migration; intentionally blurring and merging the lines between fact and fiction, documentation and imagination.
---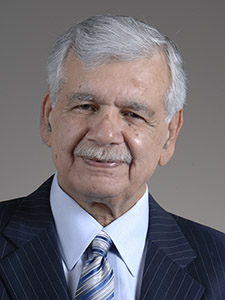 S. Amjad Hussain, MD
Story of a Tree, a River, and the Sacred Relics: Peshawar circa 1st Century CE
Sept. 18, 2017
Dr. Hussain raised awareness about the magnificent Buddhist Stupa – a building once located in his native city of Peshawar, Pakistan, and considered "the 8th wonder of the ancient world."
Dr. Hussain is a US-based Pakistani cardiothoracic surgeon, inventor, writer, photographer, explorer, columnist and community leader. The inventor of two surgical devices – the pleuroperitoneal shunt and a special endotracheal tube, Dr. Hussain has to his credit 50 research papers on medical literature, 20 scholarly presentations to academic institutions, over 60 lectures and presentations to civic, service and other subjects and over four hundred articles on a variety of subjects published in various newspapers and magazines.
---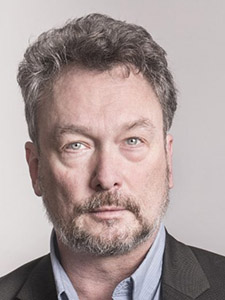 Michael Bérubé, PhD
The Humanities and the Advancement of Knowledge
Oct. 19, 2018
Dr. Bérubé argued that there is no widely accepted public rationale for new research in the humanities. This talk addressed the role of humanities centers and institutes in fostering interdisciplinary humanities research, while questioning whether such research is find a secure, institutional home in North American academe.
Michael Bérubé is the Edwin Erle Sparks Professor of Literature at Pennsylvania State University, and was director of Penn State's Institute for the Arts and Humanities from 2010 to 2017.
---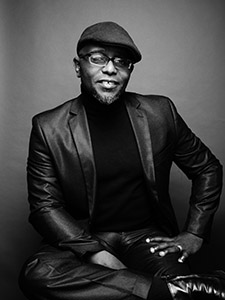 Tyehimba Jess
I Got a Lust for Life: The Unique Words and Sounds of Northwest Ohio and Southeast Michigan
Jan. 20, 2018
This series of panel discussions, poetry readings and musical performances explored the impact of the African-American Great Migration on literary and musical expression in northwest Ohio and southeast Michigan. The events started in Detroit and moved to Toledo, with buses shuttling between the two cities.
Featured speakers and performers included:
Tyehimba Jess, 2017 Pulitzer Prize-winning poet
Ben Blackwell, co-founder of Third Man Records and official White Stripes archivist
Ramona Collins, jazz singer
Lee Ellen Martin, a Jon Hendricks scholar
---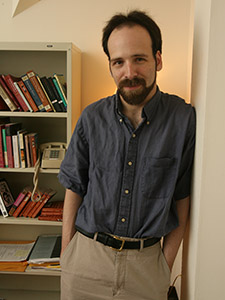 Faculty Research Showcase: On Elegy
March 22, 2018
Andrew Mattison, PhD
Professor of English
Writing and Reading in Ben Johnson's Laments
Andrew Mattison teaches Shakespeare, Milton and other Renaissance writers (and occasionally Modern European Literature). He is the author of "The Unimagined in the English Renaissance" (Fairleigh Dickinson, 2013), "Milton's Uncertain Eden" (Routledge, 2007) and journal articles on sixteenth- and seventeenth-century literature. A pianist, he has published several articles about the relationship between poetry and music, and has given lecture-performances on that subject.
---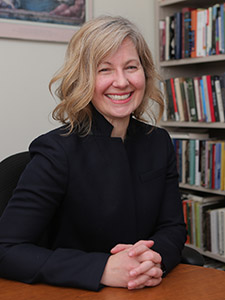 Melissa Gregory, PhD
Associate Professor of English
Mourning Children in the 19th Century
In addition to being an associate professor Melissa Gregory is also the Honors advisor for the English department. She specializes in nineteenth-century British literature and has published articles on both Victorian poetry and the novel. She is a founding member of the North American Victorian Studies Association (NAVSA) and currently serves on the executive board. With Dr. Melisa Klimaszewski of Drake University, she has edited and introduced three of Charles Dickens's collaboratively written Christmas stories for Hesperus Press—"The Wreck of the Golden Mary" (2006), "Somebody's Luggage" (2006), and "Dr. Marigold's Prescriptions" (2007)—and has also coauthored an original brief biography of Dickens (2008). In addition to her primary specialty, she teaches a special section of English 2730 titled "Poetry of the Body."
---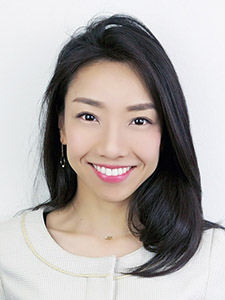 Faculty Research Showcase: Technology Meets Humanities
April 12, 2018
Kasumi Yamazaki, PhD
Assistant Professor of Japanese
3D Virtual World and a Collaborative Superpower: The Case of JFL Classrooms
Kasumi Yamazaki teaches advanced level courses of Japanese as a Foreign Language (JFL) and culture. Dr. Yamazaki's research focuses on a wide range of contemporary Computer-Assisted Language Learning (CALL) pedagogy and integration, namely, the use of 3D simulation games and virtual realities (VRs), interactive novels, and the effectiveness of hybrid teaching curricula. Dr. Yamazaki is currently working on an interdisciplinary project in the area of ICALL, designing an intelligent smartphone application to support language learners' experiential and communicative learning. Dr. Yamazaki's research garnered attention through her series of publications and presentations at refereed international conferences such as AATJ, ACTFL, CALICO, JALT-CALL, CSCTFL.
---

Gaby Semaan, PhD
Associate Professor of Arabic
Digital Storytelling: Humanities Vehicle in the 21st Century
Dr. Gaby Semaan is the director of Middle East Studies and the Arabic program coordinator at The University of Toledo. He is also the co-director of the Arabic Summer Intensive Program at California State University San Bernardino. Dr. Semaan is a media and intercultural communication specialist whose research areas include cultural identities of minority groups. Parts of this article were used in the author's dissertation.