Accounting Advisory Council
The Accounting Advisory Council is an active group of accounting professionals who serve as consultants to the chair, faculty and students of the accounting department. They support the chair and the faculty by bringing the perspective of the business community into the department and act as a sounding council and resource to help and support in any way they can. AAC members consult with us on curriculum matters, provide financial support, mentor students, and act as guest speakers and panelists at various accounting presentations and events. The AAC meets three times a year.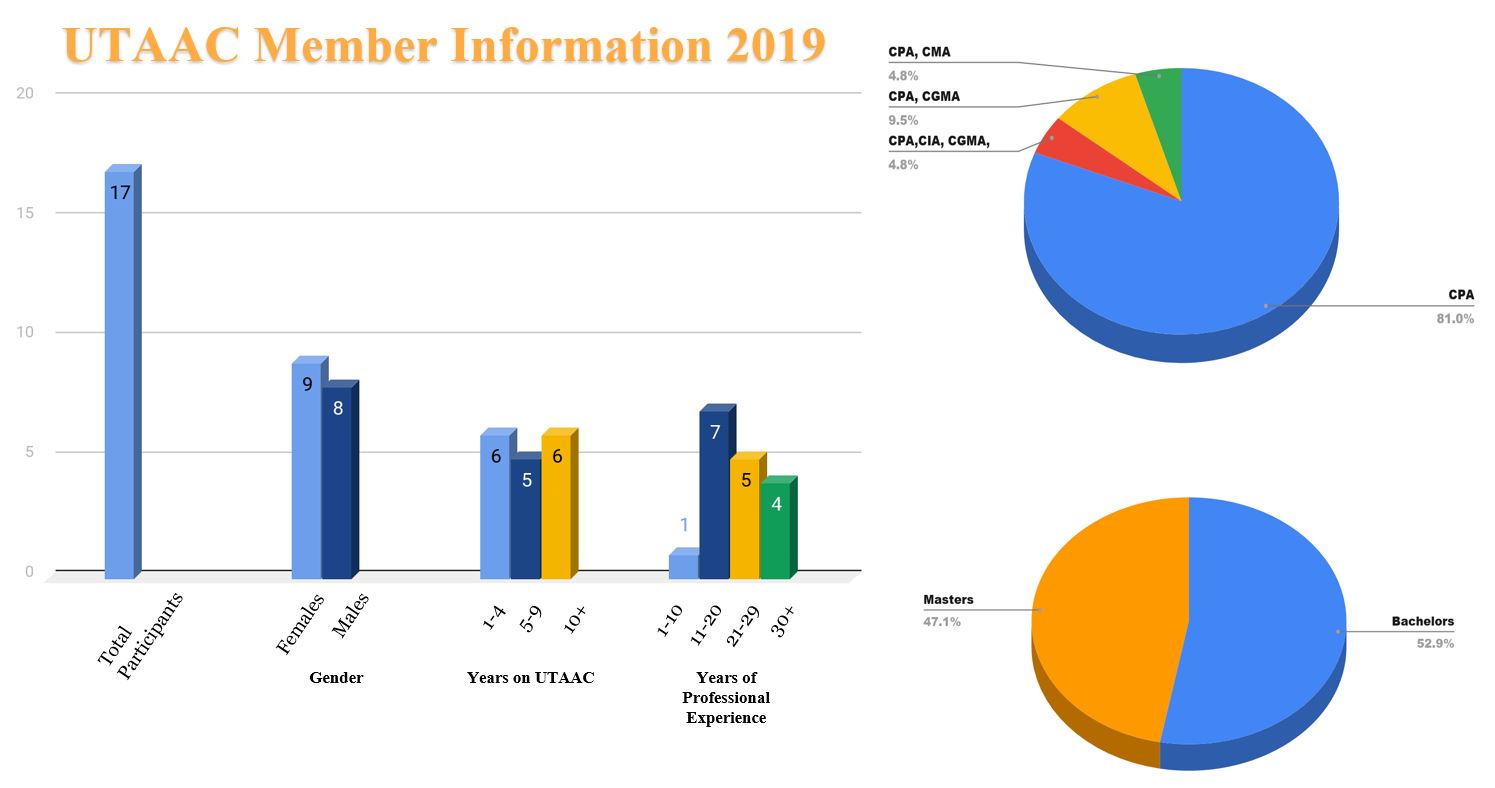 Brent C. Mussery, Chair
Vice President – Internal Audit
Welltower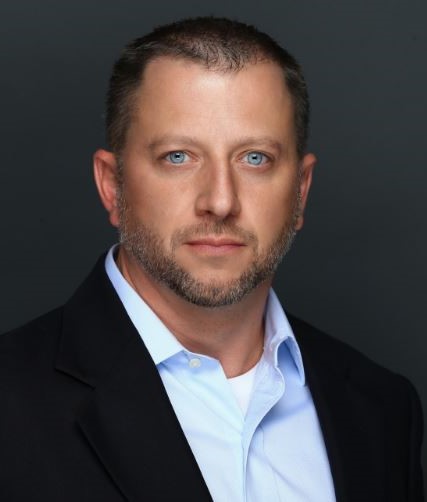 Brent Mussery serves as Vice President of Internal Audit.   He joined Welltower (previously Health Care REIT) in May 2011. Mr. Mussery's primary focus is developing and leading the internal audit function to add value to the organization. Among his responsibilities are serving as an objective consultative resource, assessing internal controls and accounting systems, and overseeing compliance with policies and procedures.
Prior to joining the company, Mr. Mussery was a Regional Internal Audit Director at Owens-Illinois. He also worked for Ernst & Young, LLP and PricewaterhouseCoopers, LLP.  Mr. Mussery received a B.S.B.A. from the University of Toledo. He is a Certified Public Accountant, Certified Internal Auditor, Chartered Global Management Accountant, and a Chartered Information Technology Professional.
Mike Barton
Owens Corning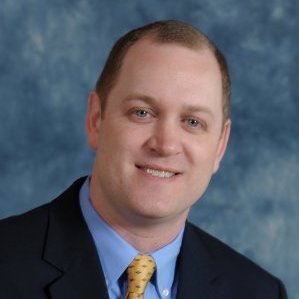 Mike Barton is currently the external financial reporting leader for Owens Corning, a leading global producer of building materials headquartered in Toledo, OH.  In this role, Mike oversees the preparation of financial filings with the Securities and Exchange Commission and leads complex technical accounting activities within the company.

During his time at OC, Mike was also a finance manager in the Insulation business, and held a global accounting role for the Composites business.  Mike joined Owens Corning in 2011 from Maurice Sporting Goods, where he was promoted through a number of finance roles, with his last position being director of finance & accounting.  Prior to that, Mike worked in the assurance practices of McGladrey and American Express Tax & Business Services.

Mike received Bachelor of Science and Master of Business Administration degrees from Indiana University.  He is a Certified Management Accountant, Certified Public Accountant in the State of Ohio and a Six Sigma Green Belt.
LYNNE DAVIS
Assistant Vice President, DIRECTOR OF TAX
HCR MANORCARE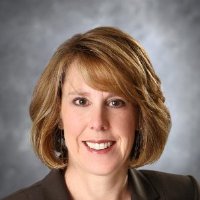 Lynne Davis is Assistant Vice President, Director of Tax at HCR ManorCare, a leading provider of skilled nursing, memory care, assisted living, rehabilitation, and home health care with 500 locations nationwide.  Lynne is responsible for planning and compliance for income, franchise, property and indirect taxes across all jurisdictions.
Prior to joining HCR in 2012, Lynne worked in tax at Plante Moran, Price Waterhouse, and Buckenmeyer & King, CPA's and in internal audit and financial analysis at The Limited, Inc.  She a Certified Public Accountant and holds a Bachelor's degree in Business Administration and a Master's degree in Accounting, both from the University of Michigan.
Scott Earls
Partner
UHY LLP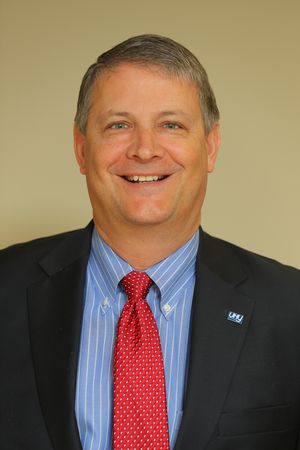 Scott Earls is a Tax Partner in the Farmington Hills, MI office of UHY LLP.  Scott advises numerous clients on a wide array of tax issues, including pass-thru entity taxation and planning, Research and Development tax credit planning, succession planning for family held and closely held businesses, state and local tax issues, and individual taxation.  Mr. Earls is also one of the leaders of UHY's Tax Accounting Methods group.
Scott has been with UHY since 2005 following almost twenty years at Ernst & Young LLP.  Scott has a BBA from UT with a major in accounting (1984) and MBA from the University of Toledo with a major in Finance (1986). He is currently a member of the AICPA, OSCPA, and MACPA.
Robert A. Falk, CPA
Principal, Business Consulting
Weber-O'Brien Ltd.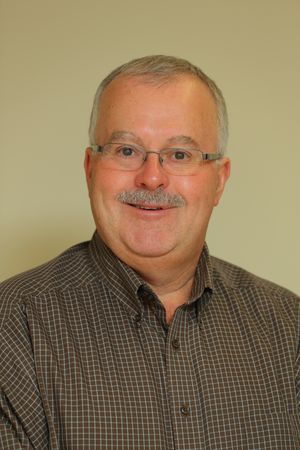 Bob Falk is a graduate of the University of Toledo.  Prior to joining Weber-O'Brien, Ltd., he was a partner at a large local CPA firm.  Bob specializes in general business consulting services with an emphasis in distributors, manufacturing, real estate and personal service industries. He has an extensive background in providing succession planning, estate planning and closely held business tax planning.
Bob is a member of the Advisory Board of Sky Bank, American Institute of Certified Public Accountants and Ohio Society of Certified Public Accountants.
SCOTT GEDRIS
VICE PRESIDENT GLOBAL TAX
OWENS-ILLINOIS, INC.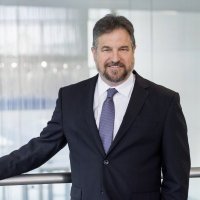 Scott Gedris is Vice President, Global Tax at Owens-Illinois. He leads a global team responsible for tax planning, compliance, financial reporting and transfer pricing and is active in tax legislative efforts in Washington DC. Scott has worked in various roles at O-I over the past 19 years including leading the European tax team in Switzerland, global management reporting and finance roles for the North America glass operations. Prior to joining O-I, he spent eight year with Ernst & Young in Detroit, specializing in international tax.

Scott graduated in 1991 from the University of Michigan with a Bachelors in Business Administration and a Masters of Accounting. In addition to his role at O-I, he is also Vice Chairman of the Tax Leadership Committee for the National Association of Manufacturers, Treasurer of the University of Michigan Club of Greater Detroit and a member of the American Institute of CPAs, Michigan Association of CPAs and Tax Executives Institute.
Eric Golus
Clark Schaefer Hackett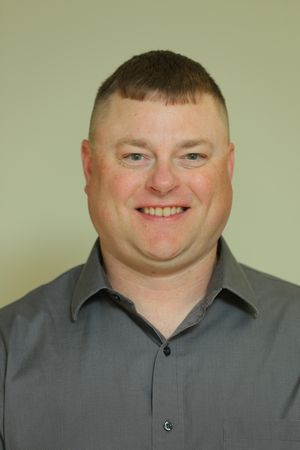 Eric Golus is one of the newest Shareholders at Clark Schaefer Hackett following the merger in 2017 with LublinSussman.  Eric was with LublinSussman Group for 20 years as an audit partner of the firm.  He specializes in providing accounting, auditing, tax, and business consulting services, and has significant experience with for-profit and non-profit organizations, including many organizations subject to A-133 reporting.

Eric is the current Treasurer for Alzheimer's and Dementia Care Services of Northwestern Ohio and is a member of the American Institute of Certified Public Accountants and Ohio Society of Certified Public Accountants.
Jack C. Hagmeyer, CPA, CVA
Partner, Valuation and Audit
William Vaughan Company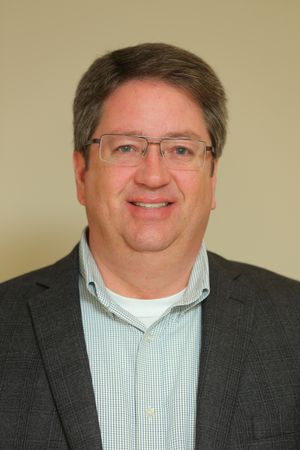 Jack Hagmeyer is a Partner with William Vaughan Company who has been with the firm for over 25 years. Jack specializes in providing accounting, auditing and business valuation services for a variety of privately owned companies representing a wide range of industries. Jack has valued businesses for gift and estate purposes, succession planning and various litigation matters. As an audit partner, he focuses on manufacturing and non-profit audits and leads the firm's employee benefit plan audit practice.
 Jack is a graduate of the University of Toledo. He is a member of the National Association of Certified Valuators and Analysts, the Toledo Estate Planning Council and the Society of Financial Service Professionals. He also serves his community with his participation in the Reynolds Corners Rotary and as Treasurer of the Board of the Ohio Council of Community Schools.
Teresa R. Homan
Financial Reporting Manager
Marathon Petroleum Company LP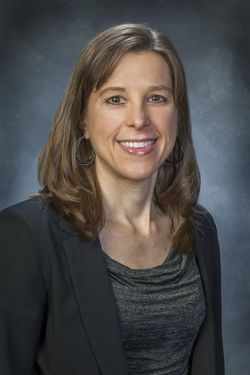 Ms. Homan serves as Financial Forecasting & Budgeting Manager for Marathon Petroleum Corporation.  She has been with Marathon Petroleum for 14 years, joining the company in May 2002.  She's been in her current role in Financial Forecasting since November 2016.  Ms. Homan's current responsibilities include oversight of the company's forecasting and budgeting process.  Prior to her current position, Ms. Homan served as Marathon Petroleum's Investor Relations Manager, serving as a primary contact for current and prospective investors.  Prior to this, Ms. Homan served as Marathon Petroleum's Financial Reporting Manager, in which she oversaw the company's internal and external financial reporting functions, including preparing Marathon Petroleum's Form 10-Q's and 10-K's to be filed with the Securities and Exchange Commission on a quarterly basis.  Ms. Homan has held numerous other positions at Marathon Petroleum, including positions both within and outside of accounting.
Prior to joining Marathon Petroleum, Ms. Homan worked at Arthur Anderson LLP for 3 years.
Ms. Homan has a Bachelor of Business Administration from the University of Toledo, with a major in accounting, and a Master of Business Administration from Bowling Green State University.  She is also a Certified Public Accountant.
Ms. Homan is a member of the Ohio Society of CPA's and serves on the University of Toledo's Accounting Advisory Board.
DOUG HOMER
DIRECTOR, GLOBAL AUDIT & erm
LIBBEY, INC.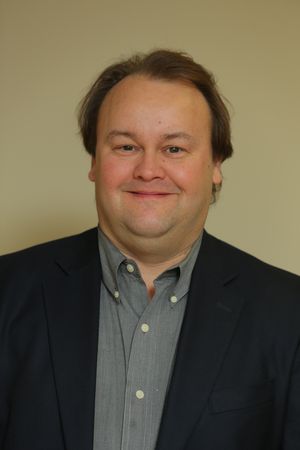 Doug Homer, CPA, is currently the Director Global Audit and Enterprise Risk Management for Libbey Inc. in Toledo.  In his current role, Doug leads the global internal audit function as well as works with senior management to identify, evaluate and manage the key enterprise risks that may impact the Company's strategy.  Prior to joining Libbey in 2013, Doug was the Global Audit leader at O-I from 2004 where he built the internal audit function from a staff of three to a global group of 25 professionals over the course of three years and also led the Company's initial efforts to comply with the provision of the Sarbanes-Oxley Act. Also while at O-I, Doug started the Company's first Enterprise Risk Management function. Before Joining O-I, Doug was a senior manager in the audit practice of Ernst & young where he specialized in audits of privately held entrepreneurial growth companies as well as global manufacturing and distribution clients.

Doug received his BBA in Accounting from the University of Toledo in 1992 and his MBA from The Ohio State University, Fisher College of Business in 2006. Doug is also a licensed CPA in Ohio and also a Certified Global Management Accountant (CGMA). He is also a frequent speaker to various classes in the College of Business and Innovation and actively participates in his Company talent recruiting efforts on various campuses.
JULIE MURPHY, CPA
VZN GROUP, LLC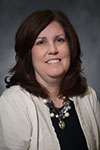 A lifelong Toledo resident Julie Murphy joined VZN in 2008. From 1988 through 2008, Julie worked as a Revenue Agent in the Toledo office of the Internal Revenue Service where she audited individual, corporate and partnership returns. Julie's knowledge of the IRS provides useful insight for clients during their dealings with this agency. Married with two children, Julie's spare time is spent driving the soccer carpool and volunteering at school.
Kevin m. Pirozek
CHIEF FINANCIAL Officer
INDUSTRIAL POWER SYSTEMS, INC.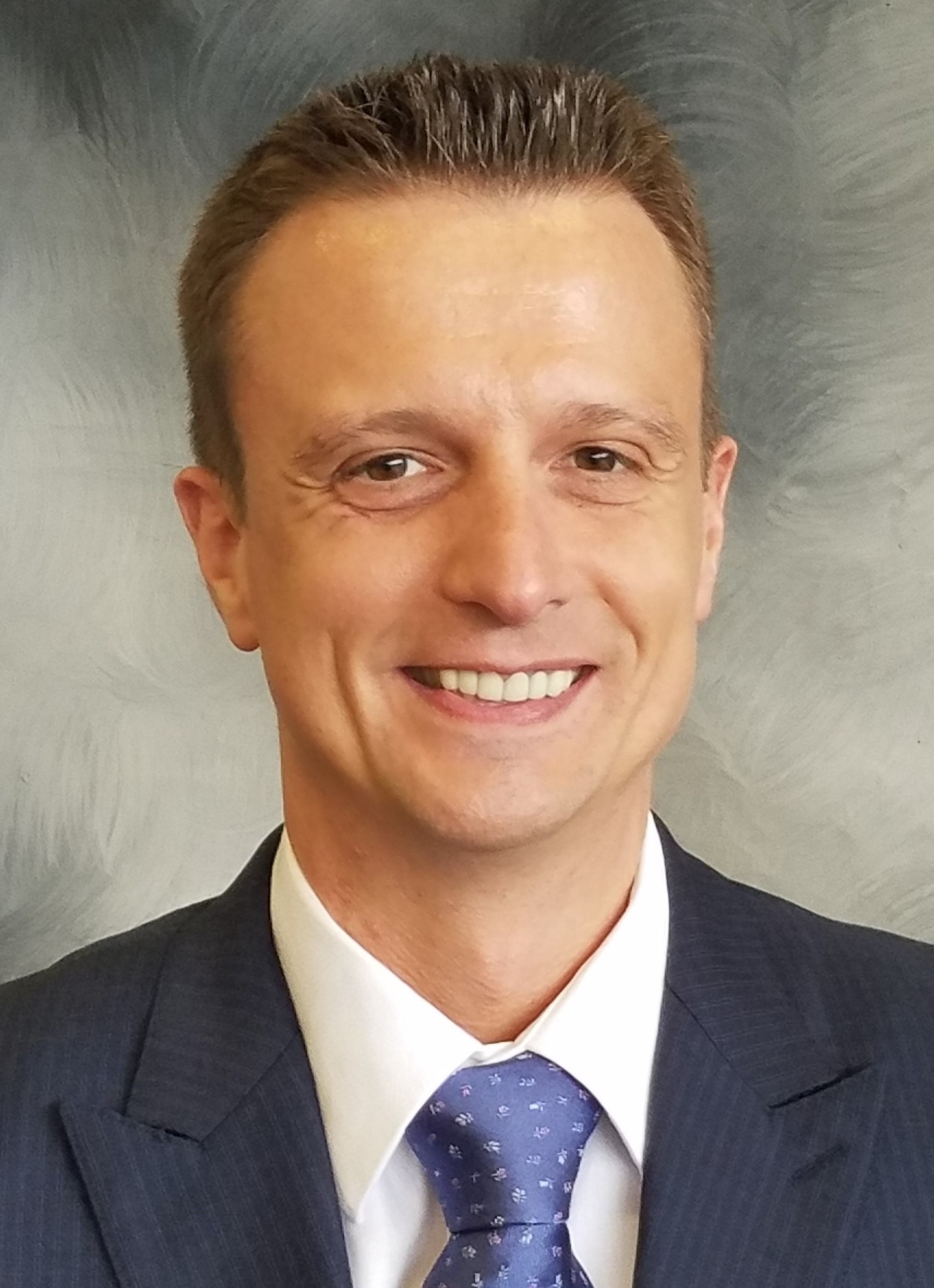 Kevin Pirozek is Chief Financial Officer of Industrial Power Systems, Inc., located in Rossford, OH.  Kevin is a graduate of the University of Toledo and a registered CPA whose experience includes thirteen years in public accounting and six as a commercial loan officer.  Kevin's community involvement includes Board positions for Harbor (President), Maumee Valley Habitat for Humanity (Treasurer), Lifestream, the Miracle League of Northwest Ohio, Bittersweet Autism Foundation and advisory councils with the University of Toledo and Lourdes University.
Curtis Recker
William Vaughan and Company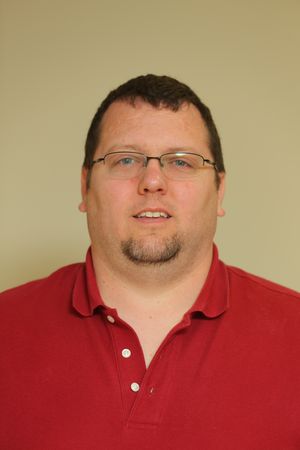 After beginning his career at Ernst & Young, LLP, Curtis joined a regional accounting firm in the Washington DC area, later DHC, and now William Vaughan. With now 10 years experience as a tax accountant, Curtis's primary focus is on closely held businesses.  These include pass-through entities and C Corporations in the manufacturing and real estate industries, providing a blend of industry and public accounting with a unique perspective to client service.

Curtis is a 2005 graduate of the University of Toledo earning a Bachelors a degree in accounting and finance. In addition, Curtis is a Certified Public Accountant and member of The Ohio Society of CPA's and AICPA.
Christine M. Slade, CPA
Senior Audit Manager
Rehmann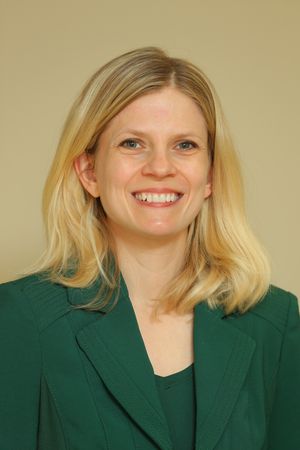 Christine Slade is a Senior Audit Manager with Rehmann and is located in the Toledo office.  Christine has worked as an auditor in a wide variety of industries during her career, including manufacturing, distribution, not-for profit organizations, and employee benefit plans.  She has worked on both closely held businesses and on publically traded company audits, including the implementation and performance of Sarbanes Oxley compliance auditing.  Christine has served as a senior manager on audits, reviews, agreed upon procedures and special projects and focuses on closely-held companies and not-for profit engagements.
Christine joined Rehmann in 2013 in conjunction with our business combination with Spilman, Hills & Heidebrink, Ltd.  Prior to joining Spilman in 2007, she gained valuable experience in the audit department of PricewaterhouseCoopers, LLP, Toledo.  Christine is a graduate of Miami University with a Bachelor's degree in Accounting and Finance.
Doug Sosko, CPA
Tax PrincipAL
Clifton larson allen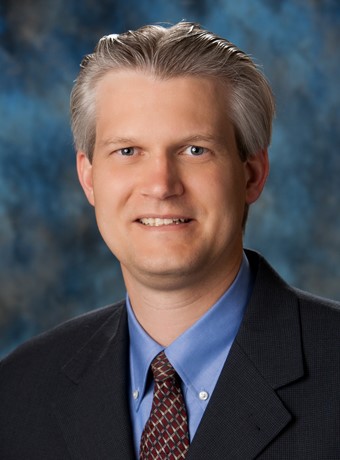 Doug Sosko has over 16 years of experience with manufacturing companies, not-for-profit entities and individual tax services.  He is a member of the AICPA and OSCPA and he currently is the treasurer for the Toledo Day Nursery, a committee member for Sal's Pals, and a member of  the University of Toledo Advisory Council.  Doug is a licensed certified public accountant in Ohio.
His experience includes non-for-profit entities, including work with the unrelated business income tax, tax planning for high worth individuals, trust and estate taxes, assisting clients with tax planning services, including organizational structure, unrelated business taxable income issues and mergers and acquisitions.  His Bachelor of Business Administration, Accounting, is from The University of Toledo.
REBECCA STEGALL
Assurance Director
PWC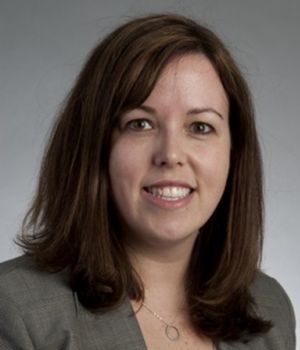 Rebecca is currently an Assurance Director in the Northwest OH market. In addition to her client responsibilities, she currently serves as the office operations lead which includes leading the firm's local corporate responsibility and community involvement efforts. As part of this role, Rebecca is responsible for driving the market's human capital and community strategies.  She brings more than 17 years of experience to this role, having served in various leadership positions on both large multi-national clients in Northwest OH and Southeastern MI as well as leadership roles within the various PwC initiatives including the Women's Senior Leadership Group, PwC Foundation "Earn Your Future" program and Take Your Child to work day activities.
Crystal Threet
E&Y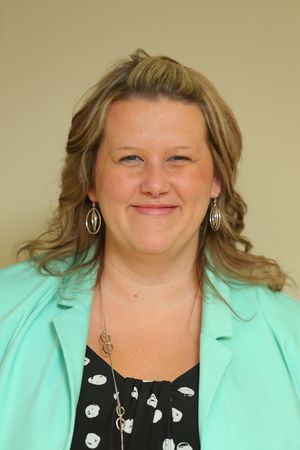 Crystal Threet is a Senior Manager in Assurance at Ernst & Young. She has been at EY for nine years and is responsible for a variety of initiatives such as the inclusiveness committee, recruiting at UT, and has taught in EY's continuing education programs for several weeks per year. She works on clients in a variety of different industries (manufacturing, healthcare) and is an expert regarding IFRS and US GAAP. Her clients include Owens-Illinois and Cooper Tire, as well as several private companies. Crystal received her Bachelor's in Accounting (which she received along with a performance minor in music) and her Masters in Accounting from the University of Toledo. Crystal is also a Certified Public Accountant (CPA).
Jaimee Weaver, CPA
Partner
Gilmore, JasIon & Mahler, Ltd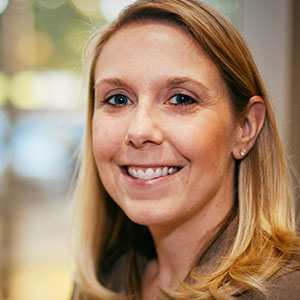 Jaimee Weaver is the lead tax partner in the Maumee office of Gilmore, Jasion & Mahler, Ltd. who has over 13 years of experience in public accounting. Jaimee began her career with PricewaterhouseCoopers providing tax services to a broad range of clients and joined Gilmore, Jasion & Mahler, Ltd. in 2003.
Jaimee provides tax planning and compliance services for individuals and all types of businesses in a variety of industries, including manufacturing, construction, healthcare, and professional services.  Jaimee graduated from Bowling Green State University with a Bachelors of Science degree in Business Administration and a Master's degree in Accounting. Jaimee is a member of the American Institute of Certified Public Accountants (AICPA).
Patty Wettle, CPA
TAX Manager 
PLANTE MORAN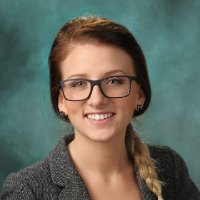 Patty Wettle, CPA is a Tax Manager at Plante Moran, a regional accounting firm, in the Toledo office.  Patty graduated with both her Bachelors and Masters in accounting from The University of Toledo.  She served as the UT campus recruiting lead at Plante Moran.  She has a wide variety of tax clients ranging from individual returns to large corporate returns.  Her focus is on Income Tax Provision calculations and reviews in conjunction with the Audit team.   She is a lifelong Toledo resident and is involved with the Warehouse District Association. 
Connie Zouhary
Buckenmeyer & King CPAs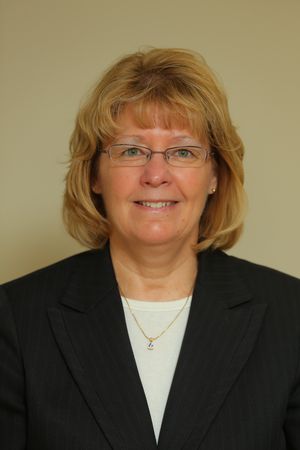 Constance D. Zouhary, CPA serves as Executive Vice President of Buckenmeyer & King, CPA's, a local Toledo accounting firm.  She has more than 25 years of experience in accounting and taxation, working with privately held businesses and their owners, especially in tax planning, buying and selling businesses, management advisory, and debt financing services.  Her community involvement has included current Vice Chair of The University of Toledo Foundation, current Board Member of Stone Oak Country Club,  Past President of the University of Toledo Alumni Association and past Treasurer of the Toledo Botanical Gardens.
Connie received her BBA from the University of Toledo and is a member of the Ohio Society of CPA's and the American Institute of CPA's.