Executive M.B.A. Program
Applications for our Executive MBA program are currently closed for Fall 2021 and Spring 2022, but you may consider pursuing a traditional M.B.A. in one of the ten specializations offered at The University of Toledo.

---
Achieve rapid advancement with the 12-month Executive MBA program at The University of Toledo College of Business and Innovation.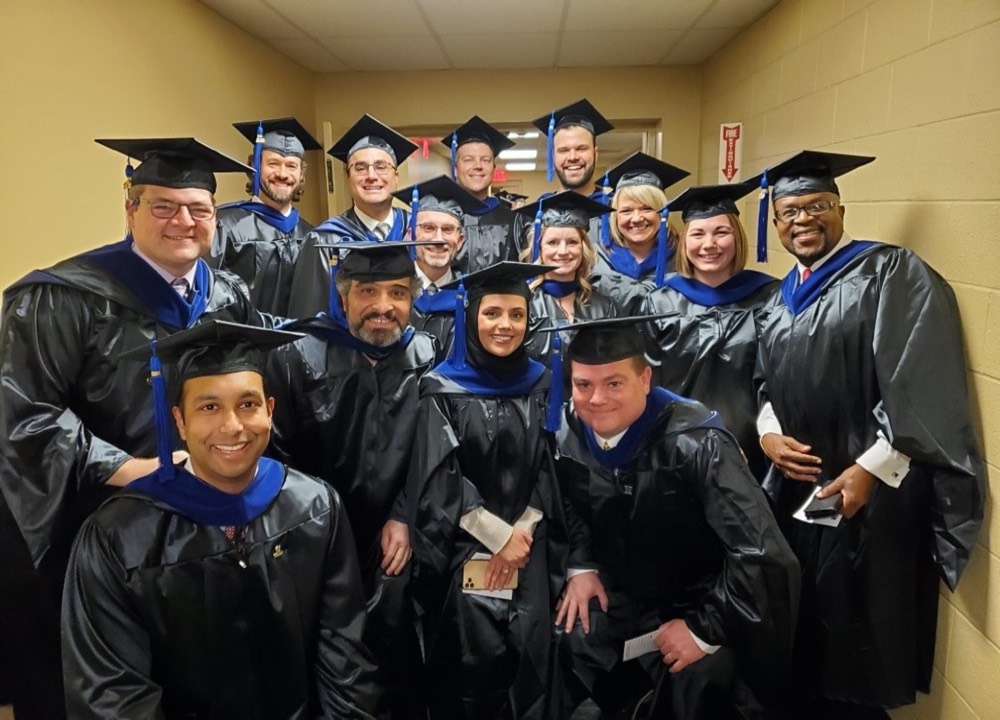 EMBA VS. MBA
Not sure if an Executive MBA is right for you? View the comparison between our EMBA and MBA programs.
---
WHY THE UTOLEDO COLLEGE OF BUSINESS AND INNOVATION?
The University of Toledo College of Business and Innovation offers one of the most efficient and effective blended models of on-site and distance learning found in an Executive MBA program. At the same time, COBI features unmatched value and flexibility that help you expand your skills and enhance your career trajectory. We know that you are busy, and COBI offers one of the most accelerated EMBA programs in America, enabling working professionals from across the region to complete their Executive MBA in just 12 months. This is accomplished under the commitment of our truly concerned faculty, innovative class scheduling, and the convenience of selective class sessions being offered via family-friendly distance learning. 
Another distinctive feature of COBI's EMBA program is executive coaching by an experienced professional devoted to your successful completion of the program. You will enjoy exceptional networking, outstanding learning and project development skills, and networking with like-minded professionals who will become your lifetime business confidants.

We call it high touch, high tech, and high quality. 
Selective use of today's high-technology classrooms enables UToledo COBI to offer several classes through the convenience of online learning technology. Not only does this reduce your need to participate in classes on-site to as little as one weekend per month during our 12-month program, but it also gives you first–hand, market-relevant experience with the technology you will need to use to succeed in today's fast-paced global business environment. 
You will call it one of the best and most important steps you will ever make to enhance your career.
Invest in yourself now!
Questions?
Reach out to COBIGradPrograms@Utoledo.edu