MASTER OF BUSINESS ADMINISTRATION (M.B.A.)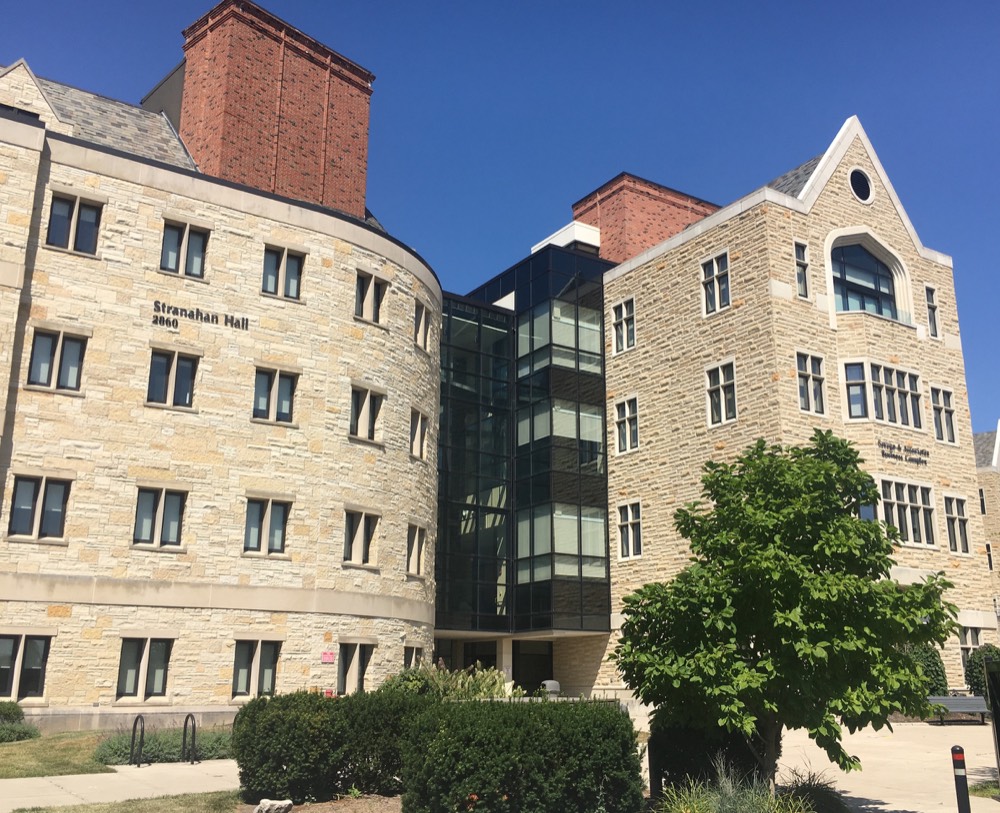 Take your career to the next level with an M.B.A. from The University of Toledo.
The John B. and Lillian E. Neff College of Business and Innovation's flexible Master of Business Administration (M.B.A.) program is the ideal graduate program for those that strive to challenge themselves and progress in their career.
We accept students who have a bachelor's degree in business or a degree in another field. All of our graduate students have hands-on opportunities to learn practical business applications and network with professionals from all industries and fields.
UToledo's AACSB-accredited M.B.A. program has a market-relevant curriculum and a variety of specializations. Expert faculty members give students an in-depth, well-rounded knowledge of business analysis and strategy.
UToledo M.B.A. students are eligible for generous scholarships or to apply for graduate assistantships, which come with a tuition waiver and stipend.
Meet Chinelo Ezenwelu, M.B.A., '22
"I immersed myself in the program and thoroughly enjoyed it. Even though it was mostly remote due to the pandemic, I found ways to get involved in other extracurricular activities such as the KeyBank Business Competition, and this made my time in the program exciting."
Meet Courteney Buchanan, M.B.A., '21
"My graduate degree helped reinforce educational topics introduced during my undergraduate career for a more expansive understanding. Professionally, having an M.B.A. was also a huge advantage in starting my career. I was able to negotiate a higher wage and will also be eligible for leadership opportunities further down the road."
Meet Gjergj Camaj, M.B.A., '17
"My degree has prepared me for the various trials and tribulations that occur when managing a startup. I am especially appreciative for the leadership, entrepreneurship and the Student Managed Portfolio courses. I apply the knowledge and skills learned from these courses to daily company operations."
Meet Reisha Taylor, M.B.A., '21
"My M.B.A. degree is more than a piece of paper. I didn't just breeze through the material to graduate. My courses actually helped me advance my career. I gave my professors all my effort, and they rewarded me with all their knowledge."
Rebecca Miska, M.B.A., '21
"Completing my graduate degree at The University of Toledo is one of the main reasons I got into my dream job—employers in the Toledo area especially know the quality of workers that come with being a UToledo alumni."
Meet John Anderson III, M.B.A., '18
"Coming from a predominantly sales-oriented background, my UToledo M.B.A. allowed me to effectively pivot into the marketing field. The marketing knowledge that I gained while in the M.B.A. program, paired with my sales experience, was invaluable to my career growth."
Upcoming Events
| | |
| --- | --- |
| JAN. 17 | First Day of Class |
| MAR. 6-10 | Spring Break (no classes) |
| APR. 28 | Last Day of Classes |
| MAY 1-5 | Final Exam Week |
| MAY 6 | Commencement |
Graduate Newsletter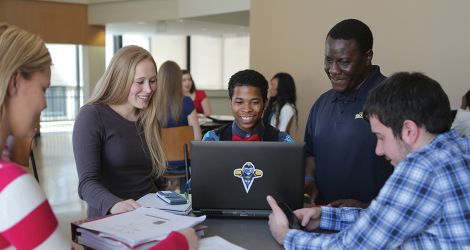 Stay up-to-date on all of the exciting things happening within the college's graduate programs.

Learn More