CCI Staff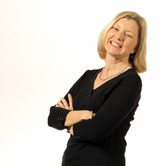 Bobbi Vaughan
Director of CCI
e: bobbi.vaughan@utoledo.edu
p: 419.383.7467

Bobbi is the administrative director of the Center for Creative Instruction. She manages the day to day activities and is responsible for the staff, budget, and all other resources for the Center. She oversees the vision and strategic management of the center including the areas of software engineering, and gaming simulations. She also works closely with colleagues in the Division of Technology and Advanced Solutions to provide exceptional customer service to internal as well as external clients. In addition to her management experience, Bobbi's technical background over the years has included software development and project management. She is a proud graduate of the University of Toledo with a BS in Computer Science and Engineering and a MS in Engineering Sciences.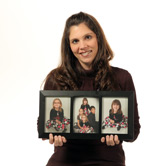 Jamie Henneman
Software Engineer
e: jamie.henneman@utoledo.edu
p: 419.383.7463

Jamie is a software engineer with experience in multimedia, database management, software development and Web application development. Jamie holds a B.S. in Computer Science Engineering from the University of Toledo. Jamie began her CCI career as an intern prior to becoming full-time in 1994.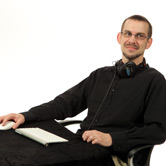 Brock Clagg
Multimedia Specialist
e: brock.clagg@utoledo.edu
p: 419.383.7477

Brock is a 1999 graduate of Bowling Green State University with a bachelors degree in Visual Communication Technology. He has been employed with the Center for Creative Instruction as a Multimedia Specialist since graduation. Brock has led many design projects through various forms of media including but not limited to: page layout, print and digital graphic design, video/broadcast graphics, flash based programming and animation, and interface design for interactive multimedia and web-based applications. His work has won numerous awards from The Advertising Club of Toledo and The Crystal Awards of Excellence through consecutive years.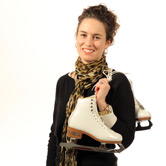 Lisa Procyk
Project Manager
e: lisa.procyk@utoledo.edu
p: 419.383.7465

As a Project Manager, Lisa oversees projects from start to finish, working with a creative and talented team to produce an end result that is intuitive, engaging, and educational. She provides direction and support, and facilitates communication between cross-functional teams and clients. Lisa holds a B.A. in Biology from Taylor University and is a Certified Master Project Manager. Before joining the CCI team, she worked in research and pharmaceutical sales. She has been with CCI since 1998.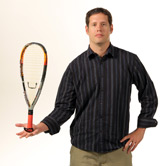 Brian Szabo
Software Engineer
e: brian.szabo@utoledo.edu
p: 419.383.7464

As a software engineer, Brian works on developing applications for traditional, internet, and mobile platforms. He has extensive database experience and also acts as a system administrator for many web servers. Brian is fluent in many programming languages including java, .Net C#, actionscript, javascript, and xlst. He holds a B.S. in Computer Science Engineering from the University of Toledo. Brian began his CCI career in 1999.