2018 Spring Commencement Speakers
| | | |
| --- | --- | --- |
| |        | |
| Spring 2018 Undergraduate Commencement Ceremony, Saturday, May 5, 2018, The Glass Bowl, Main Campus |   | Spring 2018  Graduate Commencement Ceremony, Saturday, May 5, 2018, The Glass Bowl, Main Campus |
Commencement Program Booklet 2018
Undergraduate Ceremony Speaker - Charles Ealey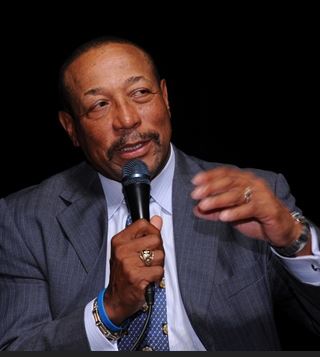 The undergraduate speaker is Charles "Chuck" Ealey, UToledo alumnus and a former American Canadian football player for the Hamilton Tiger-Cats, Winnipeg Blue Bombers and Toronto Argonauts of the Canadian Football League. Ealey played college football at the University of Toledo and high school football at Notre Dame High School in Portsmouth, Ohio.
After completing an undefeated record in high school in Portsmouth Ohio, Chuck received a football scholarship to The University of Toledo. While earning his degree in business economics, Chuck, as quarterback, led his UToledo Rockets to a record breaking 35—0 college record. He was 8th in the 1971 Heisman Trophy voting. Despite this record, Chuck was passed over by the NFL draft as quarterback. Although offered other positions, Chuck remained committed to becoming a professional quarterback and chose to go to the Canadian Football League, where the only thing that mattered was his ability. In 1972 he led the Hamilton Tiger-cats to a Grey Cup Championship, winning MVP as Quarterback. He also played for the Toronto Argonauts and the Winnipeg Blue Bombers.
Chuck has worked as a certified financial planner with Investors Group for 30 years. He recently stepped out of the role as regional director to do more client and corporate coaching. With his experience in areas of planning, teaching, managing and coaching, he provides a wealth of knowledge and experience for all. Chuck has established the Chuck Ealey Foundation with the purpose, "to encourage people of all ages to discover and embrace their undefeated spirit to better themselves and their community one play at a time."
Chuck will speak at the undergraduate commencement ceremony on Saturday, May 5 at 10 a.m.
Graduate Ceremony Speaker — Helen Sun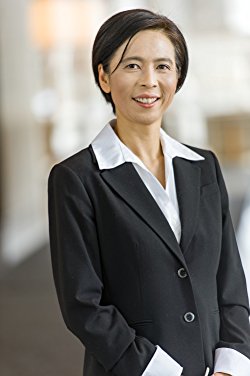 The graduate ceremony speaker is UToledo alumna and technology strategist and thought leader, Helen Sun. Sun is known as an expert in transforming businesses through innovative solutions including cloud, analytics, and architecture. Prior to her current role at JPMorgan Chase & Co. as CTO of architecture, engineering, and data management, Helen held the VP position for cloud compute, information, and architecture at Motorola Solutions, Inc. (MSI). Helen earned a PhD in education technology and information systems from The University of Toledo.
Prior to becoming a vice president at MSI, Helen held senior leadership positions at some of the world's most recognizable companies, including Harbor Capital Advisors, NewEdge Group, Oracle Corporation, and Salesforce.com Inc.
Helen is a frequent speaker at major conferences and symposiums, including Oracle OpenWorld, DataWorks and Hadoop Summit, and The Open Group on Enterprise Architecture. Helen also was keynote speaker The Open Group Big Data Conference 2012, in Barcelona, Spain. She has strived mentor and encourage women in all stages of her career. As a teacher in China, Helen encouraged ambition in young women, many of whom pursued advanced degrees and now occupy leadership positions in organizations both inside and outside China. She was named one of the 50 "Women of Influence" in 2016 by Chicago Business Journal.
After joining Oracle Corporation, Helen established herself as a thought leader, and became the first woman to achieve "Oracle Enterprise Architect" status. She was subsequently honored as "Oracle Enterprise Architect of the Year" for her contributions on critical projects. After this achievement, Helen mentored other women at Oracle, who also achieved this elite status. During her tenure at Oracle, Helen led the development of the Oracle Enterprise Architecture Framework: Information Architecture Domain, and published many white papers in information architecture, big data and analytics, and data governance.
Helen is a published author on 2 highly rated technical titles for the McGraw Hill Oracle Educations-Press. Helen is one of the authors of the Oracle Press titled "The Big Data Handbook." Helen served as lead author of the Oracle Press titled "Master Competitive Analytics with Oracle Press Endeca Information Discovery." Her third title, "Pro Salesforce Analytics Cloud," was published in January 2016.
Helen will speak at the graduate commencement ceremony on Saturday, May 5 at 3 p.m.