Our mission is to promote our freedom to think, read, create, and communicate to strengthen our democratic ideals.
---
Save the date!
UT 23rd Annual Banned Books Week Vigil: A Virtual Four-Day Celebration

September 28 through October 1, 2020
*NOTE: The host will announce a different code word at the end of each presentation that YouTube and
Facebook monitors will also be typing into the chat. The students must put the code to prove they attended.
---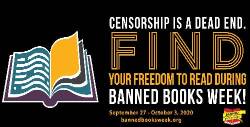 WHAT: *Defending Reading (September 28 through October 1, 2020); Part of the American Library Association's Banned Books Week (September 27—October 3, 2020).  The public is invited.

Dr. Linda Smith Lecturer's video from Dr. Sayed Amjad Hussain, author, op-ed columnist at the Blade. Emeritus UT professor, and surgeon, will be featured Thursday, October 1 at noon: "Freedom of Thought and the Ministry of Truth"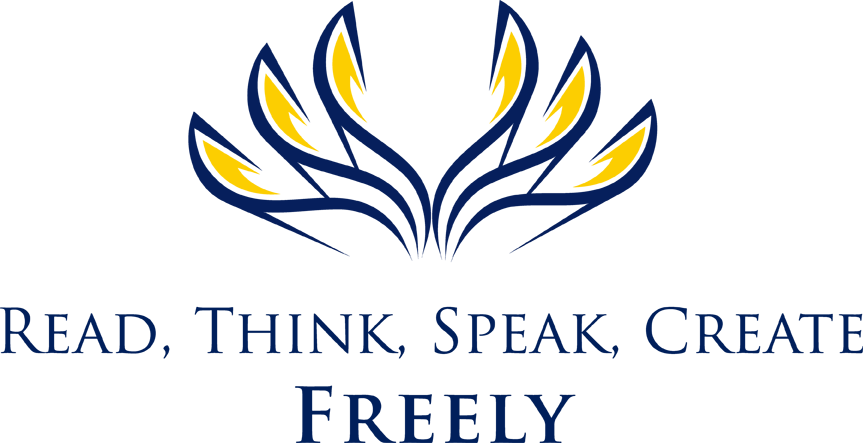 These sponsors donated money, door prizes, or food in 2019: Barry's Bagels, Ann Lumbrezer, The Anaya/Arroyo Scholarship Fund, The Independent Collegian, Lambda Pi Eta (UT Communication Honor Society), New Sins Press, Phoenicia Cuisine, UT Barnes & Noble Bookstore, UT Center for Experiential Learning and Career Development, UT Center for Success Coaching, UT Department of Art, UT Department of Communication, UT Department of English, UT Department of World Languages and Cultures, UT LGBTQA Advisory Board, UT Office of Excellence and Multicultural Student Success, UT Federal Credit Union, UT General Libraries, UT Greek Life (Office of Student Involvement), UT Jesup Scott Honors College, UT Marketing and Communications, UT Office of the Dean of Students, UT Student Government, UT Theatre and Film Department, UT CAP, UT Counseling Center, UT Starbucks, UT PRSSA (Public Relations Student Society of America), and WXUT Radio Station, special thanks to UT Office of the President (Sharon Gaber) and office of the Provost (Karen Bjorkman, Ph.D., Interim Provost), Aramark, Mitchell and Kelly Auctioneers (Adrian, MI), UT College of Arts and Letters, and UT School of Visual and Performing Arts.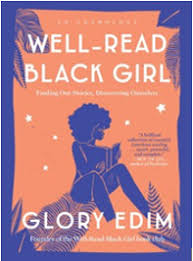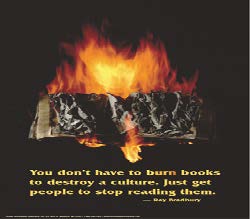 WHEN: Monday, September 28 through Thursday, October 3

WHERE: On Zoom (limited audiences); the public will be able to view these on Facebook Live and YouTube Live
WHO: UT lectures, professors, and all teachers may invite their classes to attend.
Become a Champion of Freedom of Expression! Donate a gift certificate for a banned book. Contact Jordan Welty
at TM573@bncollege.com or419-530-2516.
Proclamation by the Office of the Mayor, City of Toledo
October 1, 2020 - Read Banned Books Day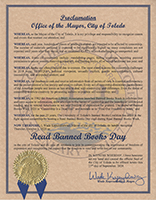 ---
2019 Adventures in 1 Government Center
We picked up the Proclamation from City of Toledo Mayor Wade Kapszukiewicz on October 8 (Tuesday), 2019. The document was not ready until mid-Wednesday morning before the event, the UT Banned Books Week Vigil, which occurred on September 26, 2019.
Sumitra Srinivasan, association professor of communication, Saadia Farooq, visiting scholar from Pakistan, and Paulette D. Kilmer, professor of communication and coordinator of the Banned Books Week Coalition, accepted the Proclamation of "Read Banned Books Day," from the mayor's deputy chief of staff, Abby Arnold, M.P.A. Saadia took the photos.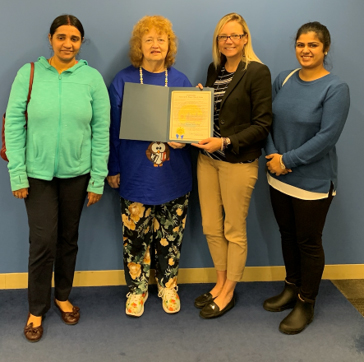 From left: Sumitra Srinivasan (Communication), Paulette D. Kilmer (Communication), Abby Arnold (Chief Deputy), and Saadia Farooq.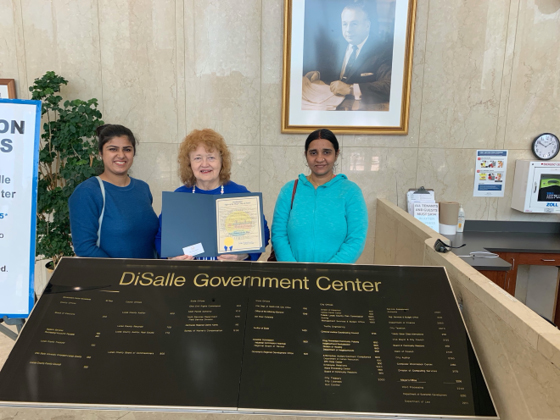 From left: Saadia Farooq, Paulette D. Kilmer (Communication), and Sumitra Srinivasan (Communication)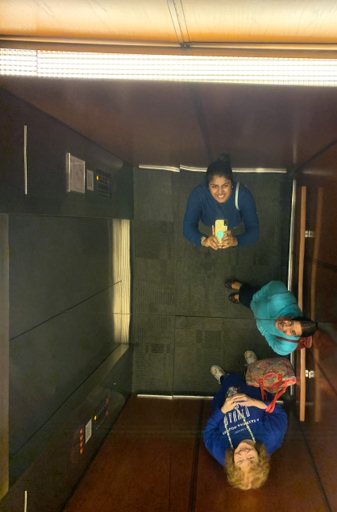 Inside the Elevator at 1 Government Center
Proclamation by the Office of the Mayor, City of Toledo
September 26, 2019 - Read Banned Books Day
Proclamation of "Read Banned Books Day" from the mayor's deputy chief of staff, Abby Arnold
---
---
The University of Toledo Banned Books Coalition:
Paulette D. Kilmer (Coordinator), UT Communication Department, pkilmer@utnet.utoledo.edu
Arjun Sabharwal, University Libraries, arjun.sabharwal@utoledo.edu
Laura Mitchell (UT Alumna), UT Alumna, lknisel@hotmail.com,
Josie Schreiber (Toledo Love Mobile Children's Library Founder), themomillennial@gmail.com
Sumitra Srinivasan, UT Communication Department, sumitra.srinivasan@utoledo.edu
Saadia Farooq (UT Alumna), saadia@muslimworldtoday.org
SaveSaveSaveSaveSaveSaveSaveSaveSaveSaveSaveSaveSaveSaveSaveSaveSaveSaveSaveSave