Blackboard Toolkit for Students
On this page -
BLACKBOARD COURSE MANAGEMENT SYSTEM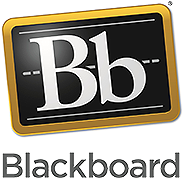 Blackboard (Bb) Learn (Original Experience) is our online course management system; it functions as your virtual classroom.
To verify that the computer you are currently using is compatible with Blackboard, please visit Bb's Browser Check Page. For best user experience, we recommend a Windows 10 or Mac with current OS. Chrome is our preferred browser for compatibility across all educational technologies. Blackboard also requires that cookies are allowed in browser settings.
Browser or certain functions not working? Try updating your browser and clearing your cache.
You can log into Blackboard about a week before the beginning of the semester, but your actual courses won't appear there until the first day of classes. New students, you will need to create your UTAD account first. 
Anxious to get started? You can get a preview of a Blackboard course in this video:
A full series of Bb tutorials is available on the Blackboard YouTube channel.
UTOLEDO CLASS SEARCH
The current listing of classes can always be found on the Registrar's class search site. To search for online classes only, select "Distance Learning" from the "Instruction Method" box when searching.
This is a preview search only. Course registration is not available from this site; registration for classes is done by logging into the myUT portal with your UTAD credentials.
LOGGING INTO YOUR COURSE FOLLOWING REGISTRATION
If you registered early your course will be available in Blackboard on its scheduled start date, as listed in your "detailed class schedule" in myUT. Late registrations during the add/drop period in the first week of classes may result in delayed access to Blackboard courses by one to two business days (24-48 hours).
The course instructor is your best source for information should this occur. Contact the instructor by email, explain your situation, and ask for the course syllabus. (Contact us if you cannot find the email address.) Please note that additional delays may occur depending on your student account status.
*If you registered for a course that starts after the first day of the normal term, you will have access to the course on the scheduled start date, such as with summer sessions and second part of term courses. Course start dates are detailed in the course listings and on your schedule in myUT.
WHAT TO EXPECT IN A BLACKBOARD COURSE
Instructors use many different tools in a variety of ways in virtual course sites, much like they might vary in their use of classroom tools and teaching methods in a traditional environment. UToledo Online's leading-edge technologies generate a multitude of possibilities for innovative, engaging, and impactful virtual learning experiences.
Here are some of the content items and learning activities you might expect to find in a Blackboard course:
Syllabus, typically as a Word or PDF available for download
Powerpoints and lecture notes
Electronic textbooks and publisher content
Open educational resources (OERs)
Recorded lecture videos from the instructor (some may even be interactive!)
YouTube  and other web-sourced videos
Hyperlinked content from web sources
Assignments with due dates and drop boxes for electronic submission
Discussion boards with prompts for student interaction
Wikis, blogs, and reflective journals
Computer-based tests, some of which may require a lockdown browser and monitor; some may also have date/time restrictions
Group work (yes, that can be done virtually!)
Live, weekly virtual class sessions (online courses with set times for class sessions are noted when registering)
Grades, instructor feedback, and progress information
Much like in a traditional course, online courses employ weekly activities, due dates, and attendance requirements. The typical 3 credit hour* course would have 3 class time hours per week plus 6 hours of weekly homework or study requirements, so expect about 9 hours of weekly work for a 3 credit hour online course (any combination of reading, research, watching lectures and videos, homework and assignments, testing, live class time, etc.)
*Using the Carnegie Unit definition of a credit hour: 1 credit hour equals 3 hours of student work per week across a 15 week semester.
ASSISTIVE SOFTWARE AND ACCESSIBILITY
For the best user experience with your screen reader, Blackboard suggests using Chrome and Jaws on a Windows system. On a Mac, use Safari and VoiceOver. To learn more about assistive technologies, visit Blackboard's accessibility page.