Roy and Marcia Armes Engineering Leadership Institute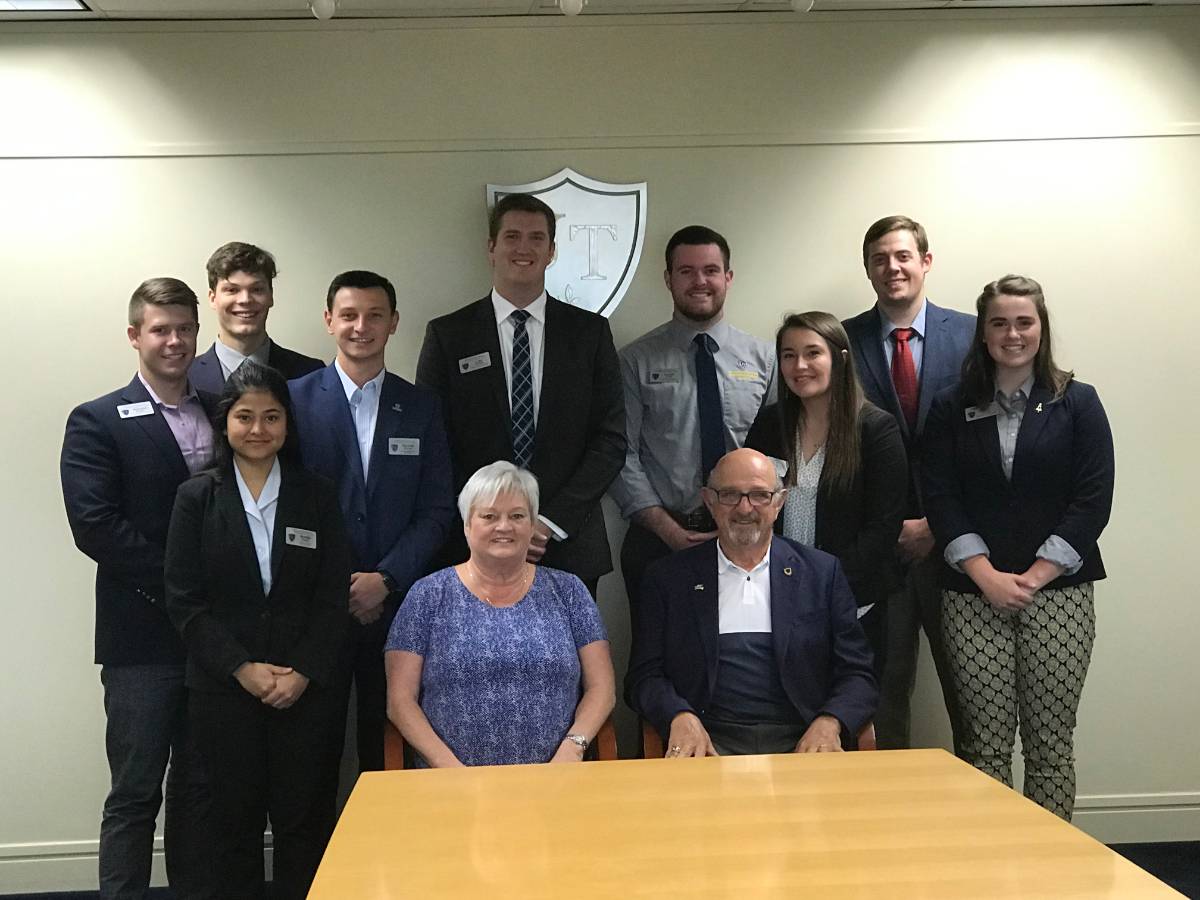 The University of Toledo's Roy and Marcia Armes Engineering Leadership Institute (ELI) of the University of Toledo College of Engineering is committed to cultivating the leaders of tomorrow. The purpose of the Engineering Leadership Institute is to maximize members' leadership potential and professionalism by creating opportunities for our students to network with industry leaders, as well as grow through engagement in professional development activities.
Our Beginning:
ELI was launched in 2009 by Dean Nagi Naganathan, catalyzed by the generous philanthropic support of Roy and Marcia Armes. Mr. Roy Armes is a 1975 graduate of the UT College of Engineering. Today, ELI students and alumni leverage the skills they've learned in this organization to make significant societal impacts far and wide: from solving issues on the global mainstage to leading positive change in their local communities.
Mission:
"The mission of the Engineering Leadership Institute is to nurture and develop a cohort of engineering graduates who are prepared to be outstanding leaders in today's dynamic professional environment and society."
What We Do:
Members of ELI hone their leadership skills in a variety of ways. Students who go through the program:

Interact with local business leaders through company tours and in-person conversations

Organize workshops hosted by subject matter experts on leadership topics such as Dale Carnegie training, etiquette, public speaking, entrepreneurship, engaging others, persuasion, self-assessment, and many others

Experience a diverse set of cultures and schools of thought while attending domestic and international conferences and competitions

Learn leadership skills through practice. Whether that be leading other student organizations or engaging in community projects and initiatives
Analyze case studies as a group on various leadership topics
Network with other highly talented students and professionals from here at UT to all the way around the world. 
If any of the above interests you, we encourage you to apply to be in the next class of the Roy & Marcia Armes Engineering Leadership Institute. We are always looking for the next cohort of high-potential leaders here at UT to help them grow into the leaders of tomorrow. Apply here today!
We look forward to meeting you, leader! 
Here is a word from our founder, Roy Armes!
"The University of Toledo produces outstanding graduates, including many excellent engineers. Helping students develop leadership skills, in addition to their academic skills, is an increasingly important component of education, particularly in today's globally competitive environment. My wife [Marcia] and I feel we have been very fortunate, professionally and personally. We are pleased to be able to give back to the University, and hope that by creating the Engineering Leadership Institute, we can help others develop the necessary skills to succeed." 
Roy Armes (BSME, '75)

 

Roy and Marcia Armes Engineering Leadership Institute Award Ceremony Video 2019- Click here    
Responsibilities of ELI student members