Engineering Virtual Town Hall Series
Our virtual Town Hall Series is aimed at connecting with our alumni, friends, and students to share the stories of our outstanding alumni.  Join us as we spotlight College of Engineering graduates who are excelling in their careers and carrying out the mission of The University of Toledo to improve the human condition.
---
North Engineering Renovation Team
April 20, 2022
Join Professor and Senior Associate Dean for Academic Affairs Dr. Scott Molitor, as he moderates a discussion of the North Engineering High Bay renovation. Joining him are special guests Jason Toth, Linda Beall, Sean Bright, and Paul Hotmer.
The College of Engineering currently resides on space that was once occupied by Owens-Illinois for research and development. An unfinished high bay space in our North Engineering building once served as a pilot production facility for testing new production processes. A renovation of this High Bay will create new and modernized classrooms, a maker space and laboratories. These innovative spaces will replace classrooms previously located in Palmer Hall.
Join us to hear the key players in the renovation discuss this exciting modernization of our College of Engineering facilities:
Jason Toth is the senior associate vice president for administration in facilities and construction and supply chain at UToledo.
Linda Beall is a distinguished lecturer emerita and former interim department chair of engineering technology at UToledo. She is currently an assistant teaching professor in construction management at Bowling Green State University.
Sean Bright is a principal at Champlin Architecture, leading the design for the High Bay renovations.
Paul Hotmer is a retiree of Owens-Illinois, spent much of his career at the Tech Center, and is also an alumnus and great friend of the College of Engineering.

---
laurie adams 
January 24, 2022
Laurie Adams graduated from The University of Toledo College of Engineering in 1986 with a bachelor of science in civil engineering and has remained active in the college community including the Civil Engineering Industrial Advisory Board, The College of Engineering Development Committee, and UToledo Alumni Association Engineering Alumni Affiliate.
Laurie joined DGL Consulting Engineers in 1986, was elected to principal in 1999, and then elected as managing principal, her current role, in 2017. She is a recognized leader in traffic and safety across the states of Ohio and Michigan. Her passion for empowering communities and her excitement for public involvement fuel her work ethic. Listen to Laurie's fascinating stories about traffic designs that you probably drive through weekly, such as the Perrysburg Diverging Diamond Interchange and the new Dorr Street Interchange. You will also hear how Laurie's family challenges have shaped her life in many ways.
---
rasesh and shilpa shah
October 27, 2021
Rasesh received a BS in Mechanical Engineering, an MS in Industrial Engineering, and an MBA, all from the University of Toledo.  He was recognized as a Distinguished Alumnus in 2007 for his work in launching and later serving as President of the Rail Group at The Andersons.  Under his leadership, The Andersons became one of the ten largest operating lessors of rail cars in North America.  After retiring in 2018, Rash became CEO & Chairman of Boundary Rail, a company founded in 2019 with the goal of building a leading railcar leasing company in North America.
Listen to Rasesh and Shilpa's incredible story about immigrating to the US from India, learn a few things about the rail industry in our nation, and hear about what inspired them to establish the Shah Center for Engineering Career Development at UToledo's College of Engineering, which works with students on co-op opportunities as well as job placement upon graduation.
---
Karl Ronn

September 22, 2021 
Since graduating from UToledo with a degree in Chemical Engineering, Karl has been a serial entrepreneur, innovator, and creator of multiple billion-dollar businesses. Come learn about his experiences that led to success with renowned products such as Pampers, Swiffer, Febreze, and
Mr. Clean Magic Eraser. Karl will share a framework called the 3-year growth plan that can help keep your career growing after graduation. Gain insights from the founding CEO of a Silicon Valley healthcare tech company on the exciting world of venture capital where tech investments are going.
---
DR. MATTHEW FRANCHETTI 
May 19, 2021
Dr. Franchetti,'98, '99, '00, '03, is a professor of mechanical, industrial and manufacturing engineering and the associate dean of undergraduate studies for the College of Engineering. He is also the director of the Environmentally Conscious Design and Manufacturing Laboratory and leads sustainability research for the manufacturing industry with funding from the United States Environmental Protection Agency (EPA), the Ohio EPA, the Ohio Department of Natural Resources and Lucas County. He has published 5 textbooks and over 60 research papers related to his sustainability research work. 
Listen to Dr. Franchetti discuss sustainability education and 21st century engineers. His talk also provides sustainability principles for practicing engineers to apply within their organizations.  These principles focus on creating value through sustainable manufacturing.
---
gary leidich


April 22, 2021
 Gary Leidich '72, '74, has been a leader in the U.S. energy industry for over 45 years, most recently serving as executive vice president for First Energy until his retirement in 2012.  He currently serves on the Board of the Western Electricity Coordinating Council and teaches a senior undergraduate and graduate level course titled "Power System Management."  This popular course is part of the innovative Master's in Energy Engineering program in the UToledo College of Engineering.  Gary played a critical role in launching this program.  Elected a senior member in the Institute of Electrical and Electronics Engineers (IEEE), Gary earned both a bachelor's degree in electrical engineering and a master's degree in engineering science from The University of Toledo. Hear Gary discuss the importance of affordable and reliable electricity, the growth and challenges of renewable energy, and how changes in our nation's electrical grid affects northwest Ohio.
---
tom and betsy brady
March 16, 2021 
Tom and Betsy Brady share the strong connections they've created throughout the Northwest Ohio community. After serving as VP and Director of Plastics Technology for Owens-Illinois, Tom left O-I in 1985 to found Plastic Technologies Inc., which led to several other related companies, all recognized as industry leaders in the design, development, manufacturing and recycling of plastic packaging. Betsy has been an integral partner in these ventures and is currently in active leadership of PTI's latest joint venture start-up company, Guardian Medical USA.
The Bradys are also known for their strong community engagement, including with the University of Toledo, Toledo Museum of Art, ProMedica, Toledo School for the Arts, Toledo Public Schools, Toledo Symphony, Toledo Early College and many more.
---
robin whitney
December 8, 2020
Dean Toole welcomed special guest, Robin Whitney '86, the 2020 Distinguished Alumni Awardee for the College of Engineering. Robin serves as the chief strategic planning and real estate officer for ProMedica Health System, headquartered in Toledo. She received her bachelor's degree from UToledo in civil engineering and is a Professional Engineer in the State of Ohio. 
Hear Robin share her professional journey and experience with downtown Toledo revitalization. 


---
Dean t. michael toole
September 21, 2020
Dean Toole hosts a behind the scenes video tour of the College of Engineering, by creating a separate video which he shared during the Town Hall (both videos are shared below). This unique opportunity provided our guests with an inside look at how COVID19 has affected the budget, current building projects, as well as the student experience. Dean Toole explained what he has done to meet each challenge, as well as his plans for the future.
 Town Hall Recording
Dean Toole's campus tour
---
Irma L. Olguin, Jr.
August 6, 2020   
Irma L. Olguin Jr. graduated from The University of Toledo in 2004 with a degree in Computer Science and Engineering. 
In 2013, Irma L. Olguin Jr. decided to build a company focused on strengthening the tech industry in Fresno, California and leveraging it as the economic driver to remake the city. Bitwise Industries now operates with the goal of activating human potential for the technology industry in underdog cities across the United States. As CEO and co-founder, Irma oversees the company's operations teams, as well as the technology-focused training program of Geekwise Academy, and software development firm, Shift3 Technologies.
---
Sandrine Mubenga
June 23, 2020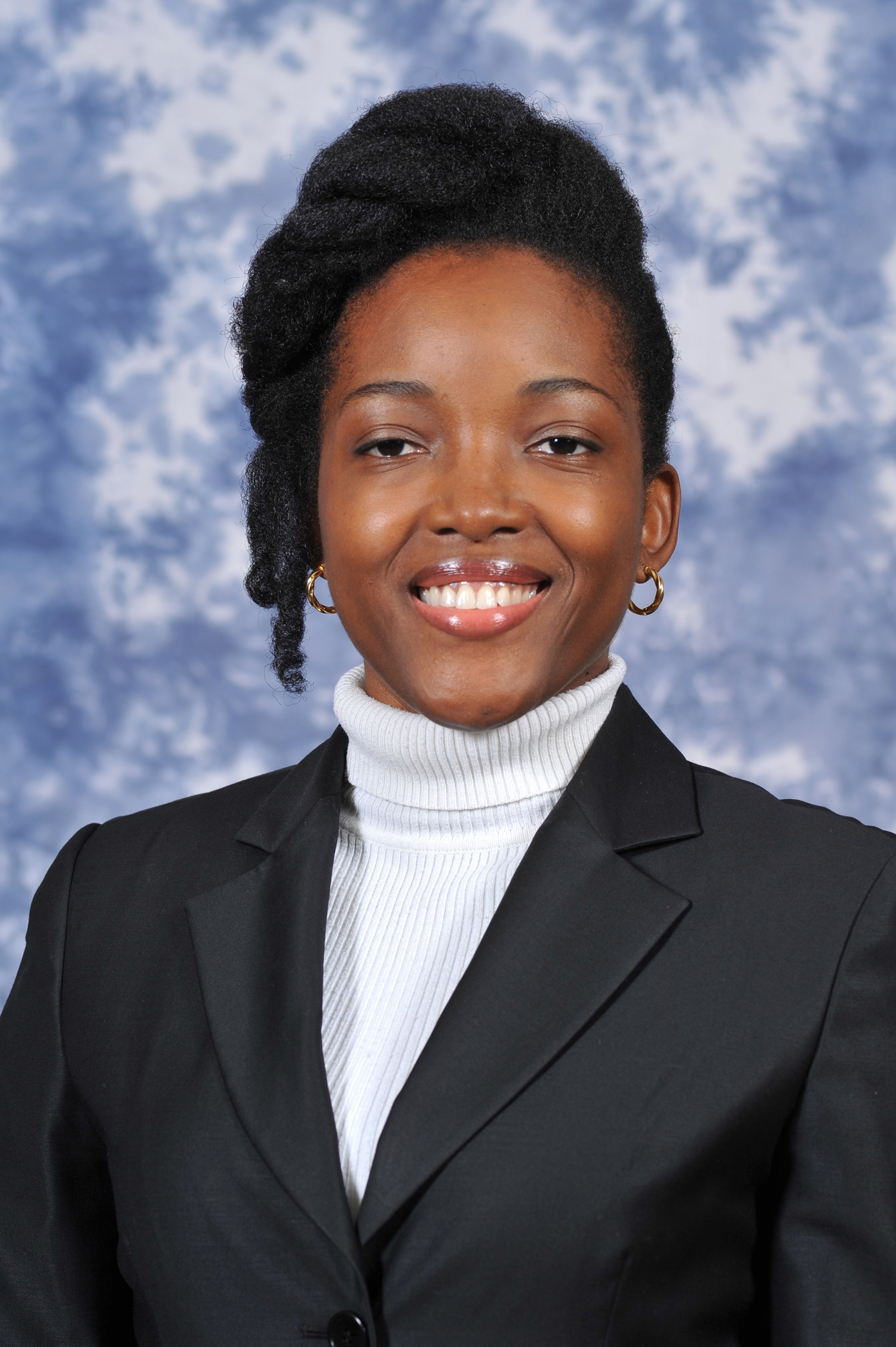 Dr. T Michael Toole, Dean of the College of Engineering, spoke with Dr. Ngalula Sandrine Mubenga, Assistant Professor of Electrical Engineering Technology, on her inspiring work in her native country, the Democratic Republic of the Congo.  Dr. Mubenga initially felt powerless about the pandemic but ultimately found a way for people in her native country to build their own breathing machines using equipment and materials accessible to them.  Dr. Mubenga shared how she organized a team and devised a truly innovative plan to save lives amid the coronavirus pandemic.
Some of the team members are recipients of STEM scholarships awarded by Dr. Mubenga's non-profit organization, the STEM DRC Initiative, which funded 60 Scholarships in the Congo in the last academic year.