Parents & Families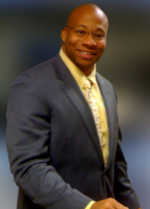 Dear Parents,
It is my pleasure and privilege to serve as the Vice President of Student Affairs, Vice Provost and Dean of Students  and work with the men and women of UT's fraternities and sororities. Greek students demand more of themselves and strive for excellence both in and out of the classroom. Greek students value more than just a social experience throughout college; they value community service, academics, brotherhood/sisterhood, and campus involvement.
It's not easy being Greek. Fraternity and sorority members must work hard as they are accountable to more people and higher standards, and they are challenged in ways that other students cannot understand. Greeks are expected to live by traditional ideals and to lead their brothers and sisters to attain excellence.
I sincerely believe that your student can be a better person through membership in one of our fraternities and sororities. They will become more involved on campus and in community service. I know that he or she will find a more supportive environment in studies, in social life, and in personal development. I hope you will encourage your student to explore Greek Life at UT.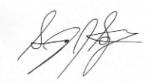 Sammy J. Spann, Ph.D.
Vice President of Student Affairs, Vice Provost and Dean of Students 

As a parent of a potential fraternity or sorority member, we want you to know that not only is our office here to help each Greek Life member but we are also here to help answer some of your questions. If you can't find the answer to your question on our FAQ Page, contact our office at 419.530.4944 or at greeklife@utoledo.edu and we will do our best to help.


Other helpful resources