Graduate Online Orientation
You're almost ready to start your UToledo graduate career. Before you begin, you'll need to take our required online orientation and training.
Your graduate degree program may require an additional, separate orientation. They will notify you if that's the case.
---
How to complete orientation
Be sure you have activated your myUT account at least 24 hours before you access your online orientation. You will need your UTAD userID and password to sign in for orientation.
Time to complete orientation: 30-45 minutes
What topics are covered?
Academics
Finances
Support services
Student life and Success Center
Student safety
After completing orientation, you will have ongoing access to the presentation and can even build customized reference lists.
Start Your graduate Orientation Now
Are you an international student?
You are required to take an orientation specifically for international students, as well as the College of Graduate Studies online orientation. The international orientation is provided by the Office of International Students and Scholars Services.
Register for International Orientation 
---
how to complete training
All graduate students must complete the following trainings:
Sexual Assault Prevention for Graduate Students [60 mins.]
Diversity, Inclusion, and Belonging: Tools for Allyship & Conclusion [20 mins.]
You will receive an email when trainings are assigned to you. You also can sign in to our training portal with your UTAD login. Assigned courses will appear in your dashboard.
You will have 30 days to complete the trainings after they are assigned.
---
Next Steps
Get off to a great start. Along with orientation, make sure you review and complete all your next steps. (link to After you're admitted)
---
QUESTIONS?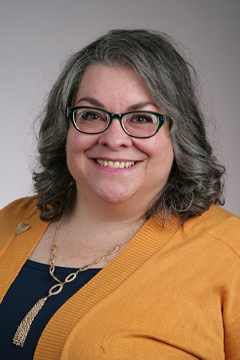 Email Teri Green
Director of Graduate Academic and Student Affairs