Alumni Magazine Issues
Transcript, our alumni magazine at the College of Law, is published once a year. If you have news about yourself or other alumni that you would like to share for possible inclusion in future publications, email law.alumni@utoledo.edu. For Class Notes, use our online Submit a Class Note form. Join our alumni mailing list to receive College of Law emails, alumni magazine, and Alumni News.
---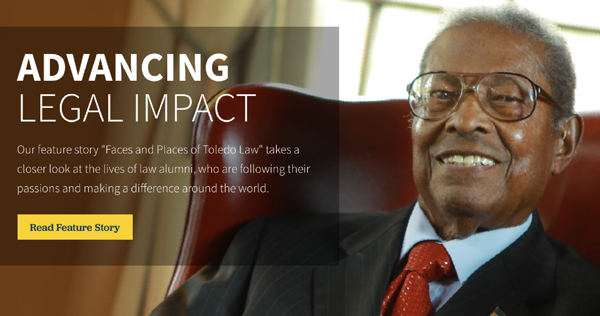 Current Issue
We're going digital this year to better utilize resources, keep you safe, and ensure the timely arrival of the latest college and alumni news. We plan to be back in print again next year, but hope you enjoy this special, digital 2020 issue. 
---
Past Issues