Sharon Speyer '85
By Rachel Phipps '07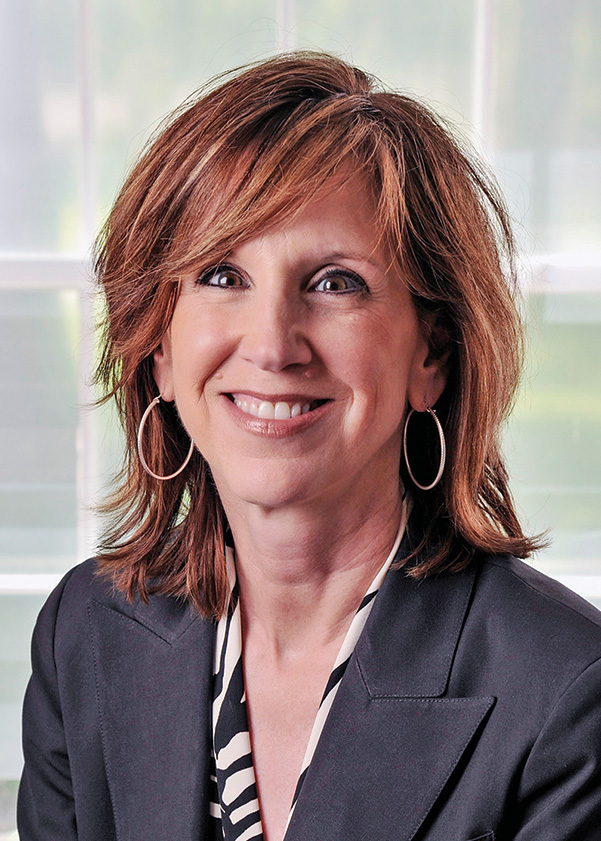 Serving as a part of the leadership team for a bank with $73 billion in assets is challenging, demanding, round-the-clock work that many would guess had to be in Sharon Speyer's sights since at least her law school days – but not so, according to Speyer.
"Frankly, I thought that I wanted to litigate and started my career practicing in the area of insurance defense litigation," says Speyer, the president of Huntington Bank's Northwest Ohio region. "It was only once I was exposed to business law, that I realized my passion."
Speyer advanced to leadership roles through the legal department of Huntington Bank and its predecessor banks, where she has worked since 1992. She became Huntington's regional president in 2007 following the bank's merger with Sky Bank. She was general counsel at Sky Bank at the time of the merger.
Immediately following law school, Speyer worked as a staff attorney at the 8th District Court of Appeals in Cleveland, Ohio. When she decided to return to her hometown of Toledo, a friend told her that a local bank was looking for an in-house lawyer to do mostly collection work.
"While it didn't sound very exciting, I knew that it would give me an opportunity to practice law with one client but handle many areas of law," she says. "I didn't have any preconceived notions about banking. I had great mentors, both from the legal department and from the business lines, who provided a strong platform to learn about banking. Very soon into it, I learned that I enjoyed this field and wanted to grow."
Speyer liked lawyering but says she found her stride when she was asked to serve as regional president and manage and lead the team for Northwest Ohio. "The hardest adjustment was moving from an advisory capacity to a decision-making capacity. Having said that, I have always been very collaborative and have had great people working with me to help me adjust to the change of roles," says Speyer.
She enjoys most the interaction with people – colleagues, customers, and the community – that her current role affords. "The opportunity to help others, both personally and professionally, is one of the most rewarding parts of this job," she says.
And though Speyer would have us believe her career to date has been a happy accident, a bit of luck, she cannot dispute the many accolades her passion and hard work have delivered. Two years ago she was named the recipient of the Toledo Regional Chamber of Commerce's Athena Award, and she serves on numerous boards and committees, including Aspire Toledo, the Regional Growth Partnership Board, the Toledo-Lucas County Port Authority Board, and the Toledo Symphony Board of Trustees.
Speyer was appointed to The University of Toledo Board of Trustees in 2009 and now serves as chair. As such she spends a lot of time thinking about the value of a college degree – and the value of a law degree, in particular.
"Thirty years ago I had neither the vision nor the desire to concentrate in a specific area of law," she says.
"Today, law students who have an identified interest or passion can pursue a law degree or a joint degree, such as a JD/MBA," says Speyer. "Combining an engineering and law degree might provide an opportunity in the area of patent law. With the ongoing changes in regulations, there is high demand in the financial industry sector for compliance and risk professionals with strong acumen. There are a myriad of examples that candidly are available at The University of Toledo."
"I encourage all of our UT undergraduate students to explore how law school might help them achieve the goals they have or frankly the ones that they haven't even thought of yet."