Valerie J. Fatica '08
Solving Problems with Sensitivity
Aug. 2, 2021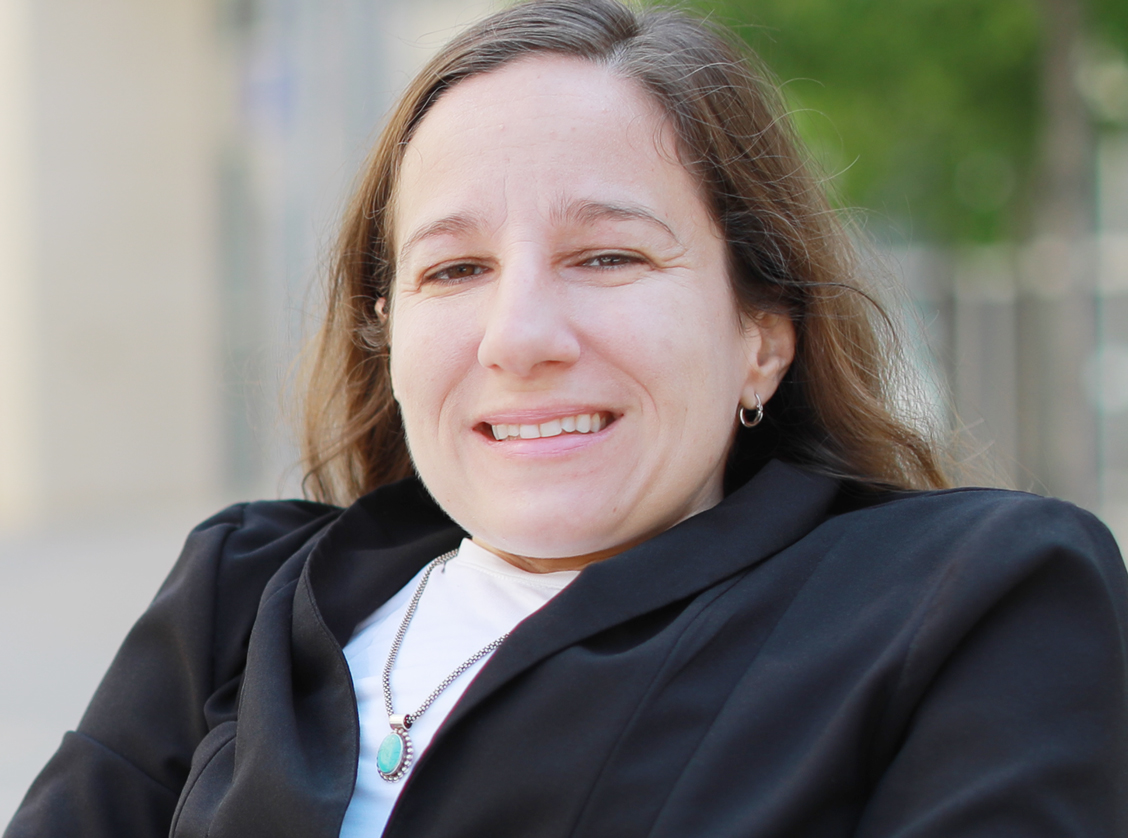 Valerie J. Fatica '08 runs her general solo practice in Toledo with a focus on family law. She also works part-time as an attorney for Legal Aid of Western Ohio, Inc. For Valerie, each day is varied with time spent at Legal Aid, state family and juvenile court appearances, as well as civil rights work in federal court for clients with disabilities.
Valerie graduated law school during the recession and employers were hesitant to hire at that point, so she started out on her own. "I worked with the Toledo Bar Association Pro Bono Program to learn how to practice in Northwest Ohio. Local attorneys were fantastic in helping young lawyers like me get their feet wet. Soon, I began building my practice, and later, working with another attorney on an unrelated case, I got involved in a federal ADA litigation."
Valerie says her history of work with low-income clients in family court and with survivors of domestic violence led her to Legal Aid of Western Ohio. At Legal Aid, she was able to jump right in and provide representation on a part-time basis for clients in need.
"Work in the area of family law is challenging because family law brings with it emotions and complications that many attorneys just don't have the desire to confront." However, Valerie says her legal education taught her to think critically about issues from the outside while being sensitive to her clients' viewpoints helps solve problems.
Valerie is no stranger to hard work. Her days are full, so she tries to create balance. She enjoys adaptive sports and is regularly involved in sled hockey and wheelchair tennis. She is the founding member of the Glass City Backspinners wheelchair tennis program. Valerie also spends time at Metroparks Toledo to balance out the physical activity, and she engages in a healthy dose of computer gaming.
Valerie received her B.A. in political science and Spanish from Kent State University and her J.D. from The University of Toledo College of Law.
---
Q&A with Valerie Fatica
How did you find your way to Toledo Law for your education?
In the running with a couple of other schools, Toledo Law offered affordable education with scholarship incentives, and my visit highlighted a welcoming atmosphere with helpful faculty.
What was your experience like at Toledo Law?
Law school was very different than my undergraduate education, and not knowing how you are doing in class until the end was definitely a new experience. It took some adjustment, but I had professors who took the time to answer my questions and work with me to get the hang of things. Friends in my classes were great to have to both commiserate with and collaborate in tackling higher education!
What have you learned during your time building your practice?
In building my practice, I learned that there are many other considerations the clients should take into account when making decisions about a case. Many of these considerations are non-legal, and good attorneys need to be sensitive to factors like finances, stress, time commitment, and future effects on family and relationships.
Has anything changed about your work during the last year?
Among other challenges, the pandemic has caused a lot of changes in the courts. Zoom and telephone hearings have largely replaced in-person court appearances, though each court has had its own set of restrictions and guidelines throughout the year. Civil protection order hearings persisted throughout the pandemic, and I may be in person in a rural county where fewer social distancing requirements existed to logging on my laptop in Lucas County for a Zoom hearing. My Title III ADA work is still feeling the effects as some businesses can barely afford to stay open, let alone remove barriers to access.
What suggestions do you have for current law students and new lawyers who might be interested in the type of work you do? How should they get started?
Starting your own practice can be daunting. Be humble, make connections in the area you want to practice, join the local bar association, reach out to other attorneys for help, don't be afraid to ask questions, and do pro bono work!
Do you have a favorite memory from attending Toledo Law?
Moot Court was a great experience for me. Competing with my team and later helping to coach was both enjoyable and really helped my courtroom skills.
How did Toledo Law prepare you for your legal career?
Toledo Law gave me the attentive instruction to knock out the bar exam and connect with local attorneys to begin my career.
What are you passionate about?
Disability rights, supporting survivors of domestic violence, justice for all
Have you had the opportunity to lead others? If yes, in what capacity?
Currently, I serve on the Toledo Bar Association Board of Directors. Through that organization, I have been able to lead on many committees and boards. I am a trustee for the Children's Rights Collaborative, Toledo Law Association, and County Law Library Resources Board. I have used my knowledge and experience to present for both the Toledo Bar Association and the Ability Center of Greater Toledo. Outside of law, I annually participate as a camp counselor for an adaptive sports camp, am a founding member of the Glass City Backspinners wheelchair tennis program, and have presented with Metroparks Toledo.
Are you involved in any unique initiatives you want to share?
Outside of my career, I am a trained volunteer with Hospice of Northwest Ohio. Pre-pandemic, I found fulfillment and enjoyment in serving as a companionship volunteer with nursing home patients. Being able to engage with folks at the end of their life who are searching for connection has been an incredibly valuable part of my own life.
Can you share any advice you have received from others?
Treat staff with the same respect you would treat a fellow attorney. Not only is it the right thing to do, but you will be working with them regularly and will need their help sometimes. Especially after not seeing people during the pandemic, I truly appreciate the good relationships I have with staff, and their smiles and helpfulness really enhance my practice.