Kelly Goldstein '07
former toledo law valedictorian to give commencement address
May 2, 2022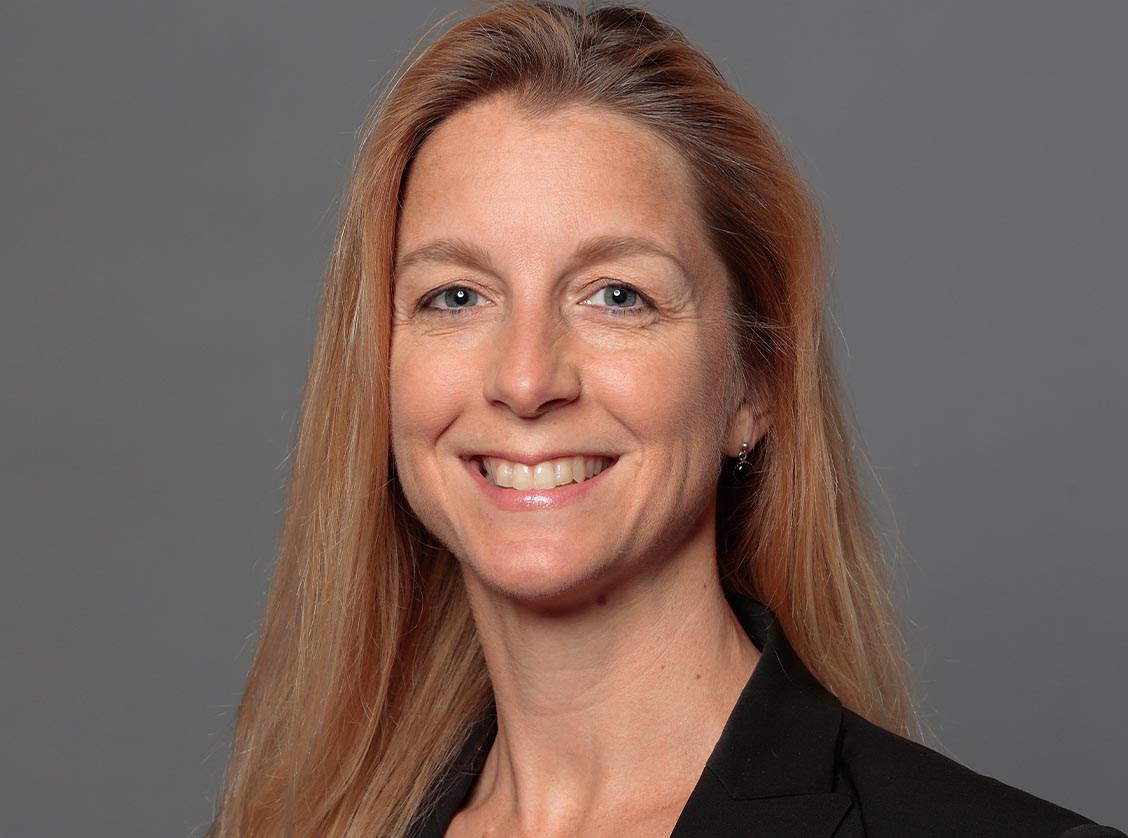 Kelly Goldstein '07 serves as Bar Counsel for the State Bar of Arizona. Kelly grew up in Holliston, Massachusetts, and Rindge, New Hampshire. She has always been fascinated by the law and knew she wanted to become a lawyer when she was about 8 years old. While Kelly was not sure if it was a realistic possibility for her to pursue that dream, ultimately she realized if she didn't even try to get into law school, she would regret it.
For the majority of her career, Kelly worked in private practice at Snell & Wilmer's Phoenix office, including over six years as a partner at the firm. At Snell & Wilmer, she was a commercial litigator and a member of the firm's critical motions and appeals group, where she represented clients at all levels of trial and appeal, including before the Arizona Supreme Court and the U.S. Supreme Court.
Kelly has held numerous positions with the American Bar Association's Section of Litigation, including co-chair of the Commercial & Business Litigation Committee, taught professional responsibility at the Arizona State University Sandra Day O'Connor College of Law, and co-chaired the 2019 Arizona State Bar Convention. She has been recognized by The Best Lawyers in America and Southwest Super Lawyers.
Kelly will deliver remarks to this year's spring graduating class. She was the valedictorian of her law graduating class in 2007 and served as editor-in-chief of The University of Toledo Law Review.
Kelly began her undergraduate studies at Hollins University in Roanoke, VA, and ultimately earned her B.A. from the University of Connecticut in Political Science (1997) and a J.D. from the University of Toledo College of Law (2007).
---
Q&A with Kelly Goldstein
Do you have a favorite law school memory?
I had great friends at Toledo Law and far too many good memories to pick a single favorite one. Some that stand out the most are the Bike to the Bay, our graduation celebration, the trip to Chicago with the outgoing and incoming law review boards, meeting Justice Scalia, and getting to know Sixth Circuit Judge David McKeague during Justice Ginsburg's visit.
How did Toledo Law prepare you for your career?
They helped me secure four intern and externships and offered practical courses in addition to courses on substantive law.
What was the best advice you ever received?
Do onto others as you would have done to you.
Who is someone you admire and why?
Snell & Wilmer's former chairman, John Bouma. I admire everything I know about John. He was an enormously talented attorney, but he was also incredibly professional, kind, generous, hard-working, practical, and even fun. Working with John was the best experience of my career.
What do you enjoy doing outside of work?
I enjoy traveling, hiking, running, reading, visiting museums, trying new restaurants, and attending concerts, movies, and sporting events.