Mia Gonzalez '12
Cultivating Success in Business Development
Nov. 1, 2020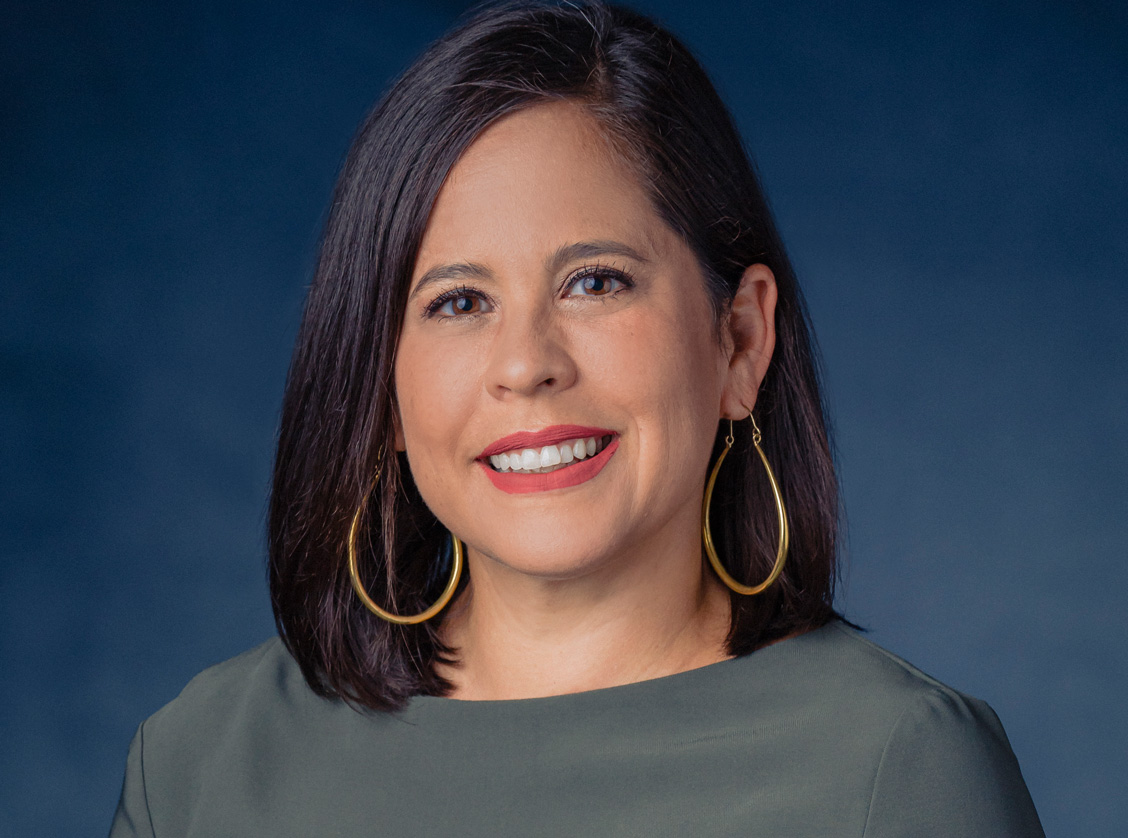 Mia Gonzalez '12 is director of business development with Behavioral Health Holdings in Kansas City, Mo. Since graduating from law school, Mia has worked in a fundraising capacity for several nonprofit organizations. She made a move to business development in the last several years. At Behavioral Health Holdings, Mia develops marketing and growth strategies. She meets with the company's divisions and conducts research to find new customers, evaluate and explore how to penetrate new markets in other states, and negotiates new contracts with current clients. Mia's goal is to grow the agency's market share and revenue. To do this, she must understand the fundamentals of the business and match that with the needs of customers and partners.
Mia knows her law degree is essential to the work she does. In addition to business development, she is a member of the Greater Kansas City Chamber of Commerce leadership program. Mia received her B.A. in sociology from the University of Kansas and her J.D. from The University of Toledo College of Law. She is currently working on her M.B.A. at the University of Kansas.
---
Q&A with Mia Gonzalez
What was your day-to-day work like in 2019? Has it changed, given the current health concerns? If so, how?
My day-to-day work in 2019 was dramatically different from 2020. There were very little health concerns when it came to planning meetings, events, and such. In 2019, I had several networking events, conferences, trainings with large groups of people shaking hands and getting to know one another. All meetings were face-to-face; Zoom was not even an option. When you set a meeting, you were almost certain it would take place. Currently, all large group events are indefinitely canceled. Most meetings take place via Zoom. If you meet in person, everyone wears a mask, making it hard to speak and be heard. When the stay-at-home order first happened, all new business halted. We were rushing to provide personal protective equipment (PPE) to all employees and update current policies to reflect legislative changes. However, we were still providing our services and making revenue. Once the stay-at-home-order expired, new business contracts were back on the table. As the months go by and organizations know their budgets and needs, we are busy again.
How did you find your way to Toledo Law for your education?
I was working as a community organizer, and I was disheartened to learn that not all have the same access to legal representation. I was living in Toledo at the time and respected Toledo Law's reputation. I had some friends who had attended. I decided to take the LSAT and apply. I remember going to the bookstore to look at the books I'd be reading, I thought — how could I possibly read all of those?
Do you have a favorite memory from attending Toledo Law?
I have many fond memories of Toledo Law. All of them include my fellow students. We did everything together: study, eat, laugh, cry, attend weddings, gatherings, and, most importantly, support each other. 
How did Toledo Law prepare you for your career?
Toledo Law taught me professionalism and to set high expectations for myself. I learned how to manage my time, be organized, and communicate well. Sure, you learn the law inside and out, but it is important to know how to communicate high-level ideas to a spectrum of people. This means listening for the issue/assignment/question, researching and organizing your ideas ahead of time. Currently, I am director of business development for a company that provides behavioral services to individuals that have severe maladaptive behaviors. My role is to bring new business contracts to our company by convincing other organizations that we know what we are doing. Day-to-day, I am expected to explain how we provide behavioral health services to many different groups: legislators, school districts, insurance companies, hospitals, parents, and communities. For example, a hospital may want to know how we provide our services from a clinical perspective before they agree to a contract. But a parent wants to be comforted and know we care about their child before they agree to our services.
What were the turning points in your education or career opportunities that led you to where you are now?
I found that the strict environment of law was not a good fit for my personality. I enjoy a challenge, being creative, and having a way to communicate my ideas freely. I found myself turning to development work for nonprofits. My J.D. brought attention to my resume; they knew I could be organized, professional, and responsible. Now that I am in business development, I have found my career home. Different from nonprofit development, it is more dependable and consistent.
What is the most challenging aspect of the work you do, and how does your legal education and training help you?
One of the most challenging aspects of my work is approaching high-level persons in organizations and communicating with them peer-to-peer. I can do this because my legal training has helped me understand complex legal infrastructures, such as state mental health policies or insurance guidelines. I am expected to know how to research, read, and comprehend almost any policy or statute. I will need to communicate our services through this lens to our potential new contractors.
What have you found most satisfying about your career so far?
Honestly, it took me a few years to find happiness in my career. I have found that I need a good supervisor, healthy workplace culture, and consistency in expectations. However, the most satisfying aspect of my career is autonomy. I can make my own timeline and decide what my day-to-day looks like. This is since I am highly dependable and always meet expectations.
Do you have any suggestions for current law students or new lawyers who might be interested in pursuing a career path similar to yours?
I would recommend reaching out to alumni if you are interested in pursuing a career like mine. It helps to know you are not alone, and there are many possibilities.
What are you passionate about?
I am the most passionate about leaving a legacy of helping my community.
How do you create balance in your life? What other things do you enjoy doing?
I enjoy spending time outside with my dog, kickboxing, lifting weights, community gardening, finding a good patio to enjoy a meal with friends, and when we aren't in the middle of the pandemic, traveling where and when I can.
Is there anything else you would like alumni (or students) to know about you?
Feel free to reach out anytime! Even if you're not sure what you want to do.