Janet Hales '91
Advocating for Justice and Change
Nov. 1, 2020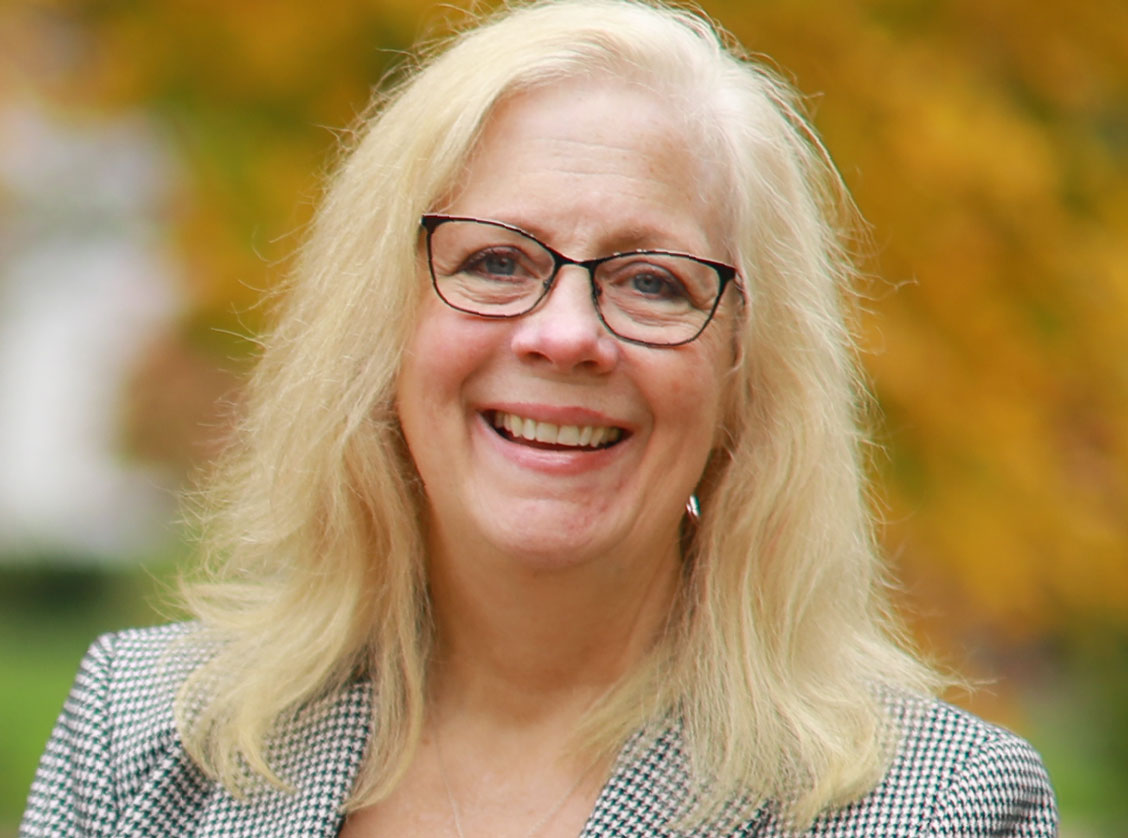 Janet E. Hales '91 is executive director of Advocates for Basic Legal Equality, Inc. (ABLE), a nonprofit law firm that provides high-quality legal assistance to help low-income individuals and groups achieve independence, equal justice, and economic opportunity. The firm serves 32 counties in western Ohio from its offices in Dayton, Defiance, and Toledo. At ABLE, attorneys and advocates focus on legal issues that impact large groups of low-income individuals to bring about permanent changes in services, systems, and institutions that ultimately benefit hundreds or even thousands of individuals and families. ABLE programs support agricultural worker and immigrant rights, community economic development, children's rights, and access to healthcare, housing, and education.
In Janet's role as executive director, she provides leadership, vision, and strategic direction for the nonprofit organization — overseeing all operations and programs. She works closely with the board of trustees to further ABLE's mission. Other key duties include fundraising, marketing, and community outreach.
Janet received her B.A. in elementary education with a minor in special education from Bowling Green State University. She holds a J.D. from The University of Toledo College of Law.
---
Q&A with Janet Hales
How has your work changed from 2019 to 2020, given the current health concerns?
The health concerns have resulted in most of our employees working from home, virtual meetings, and fundraising events. It also involved encouraging advocates to embrace different ways to serve clients and get information to people about fast-paced changes in laws, rules, and practices, e.g., unemployment compensation, utility shutoffs, access to special education, and many other areas affecting our client population in 32 counties. Everyone stepped up to meet this challenge. We needed to quickly write new policies and office procedures to respond to COVID-19. My level of anxiety and concern is higher because we have attorneys who still must go to court and outreach workers still conducting outreach to agricultural camps, as well as a dramatic loss of funding. While we are following all federal and state guidelines, there is constant watchfulness and concern. The number and pace of decisions have increased exponentially. We are submitting many more grant applications to bridge the huge funding cuts ABLE is experiencing.
How did you find your way to Toledo Law for your legal education?
Toledo Law invited me to a meet and greet for potential scholarship students. At that time, Phil Closius led the law school. Dean Closius was very welcoming. When I expressed concern about whether I could handle law school with a toddler and an infant, he said, "I have no doubt — you can do it." That changed everything.
Do you have a favorite memory from attending Toledo Law?
I have several, but will only share two. After our first semester exams, a kind professor called me at home to tell me I got an A in her class. She knew how nervous I was about those first exams. Another favorite memory involved a candid observation by a professor. After an appellate argument competition, the professor said that I needed to find a way to control my nervousness because it was painful to watch. He suggested that I try some relaxation tapes. When I replied that I already listened to relaxation tapes, he told me I should listen more often or try a new one because it clearly wasn't working! He said this all with humor and with my best interest at heart. I realized that no matter how well I prepared, my presentation mattered just as much. While few enjoy speaking in public, I learned to calm myself before speaking and other high-stress situations.
How did Toledo Law prepare you for your career?
Professors were excellent and accessible, and they expected our best. They encouraged intellectual curiosity. Toledo Law offered opportunities to explore and excel for people with a variety of interests and aptitudes.
What were the turning points in your education or career opportunities that led you to where you are now?
There were five turning points: 1) Taking a pre-law course as my last class at BGSU and having the professor encourage me to pursue law; 2) Applying for law clerk jobs at ABLE and Cooper & Walinski at the same time and getting a job offer at Cooper before interviewing at ABLE. At Cooper & Walinski, I had an opportunity to learn from attorneys who taught me to think on my feet, analyze critically, and write well. They insisted that I get federal clerkship experience if I wanted to work there long-term, which I did. At Cooper & Walinski, I had the privilege of following my passion, civil rights, while also learning other areas of the law and representing corporate clients; 3) The economic downturn resulting in the bankruptcy of a major client combined with a fair housing case that went on appeal twice and lasted for years without fees, which resulted in a challenging financial situation; 4) Beginning a new career in public interest law at Legal Aid of Western Ohio (LAWO), where I realized the deep fulfillment and challenges of poverty law practice; and 5) The opportunity to move to Columbus to work at the Ohio Poverty Law Center, where I took on policy advocacy and the administrative side of managing a legal aid organization, as well as grant writing and fundraising.
You worked at a law firm and now run a public interest organization. Why such a big change?
It's not as much of a stretch as one might think. A nonprofit law firm is a business organization with a different reason for existence. Many of the management principles are the same, and our responsibilities to clients are the same as they are to paying clients. The change fulfills a lifelong dream of working in public interest law.
What is the most challenging aspect of the work you do, and how does your legal education and training help you?
Huge cuts in revenue related to economic and political forces beyond my control are highly challenging because people in poverty need us now more than ever. My legal education and training taught me how to analyze possible solutions strategically and humanely and to trust my ability to make decisions.
What have you found most satisfying about your career so far?
The opportunity to contribute to the community and continued professional and personal growth.
Do you have any suggestions for current law students or new lawyers who might be interested in pursuing a career path similar to yours?
Make sure that you do direct service before policy work or management. As Bryan Stevenson says, we must experience proximity to the people we aim to serve. We may not be able to walk in our client's shoes, but we must be close enough to see them, to feel and respect their strength and dignity - and their anguish - and to work with them as partners in their success. Without that, we can do more harm than good, and our work will not result in sustainable change.
What do you enjoy doing outside of work?
Walking, gardening, spending time with and cooking for family and friends, yoga.
What are you passionate about?
I was brought up to be passionate about civil rights and our country's potential, and those values run deep. At work, I am passionate about managing so that people are doing the best work of their lives, creating more equitable opportunities and communities, and community economic development using community-led economic models that build wealth and power in neighborhoods and organizations. There is a lot of exciting legal work that can support these efforts.
Is there anything else you would like alumni to know about you?
Let's talk if you are interested in supporting an organization providing a vital service to people and communities in western Ohio!