Samuel Marcellino '13
Helping the Hardworking
Nov. 1, 2021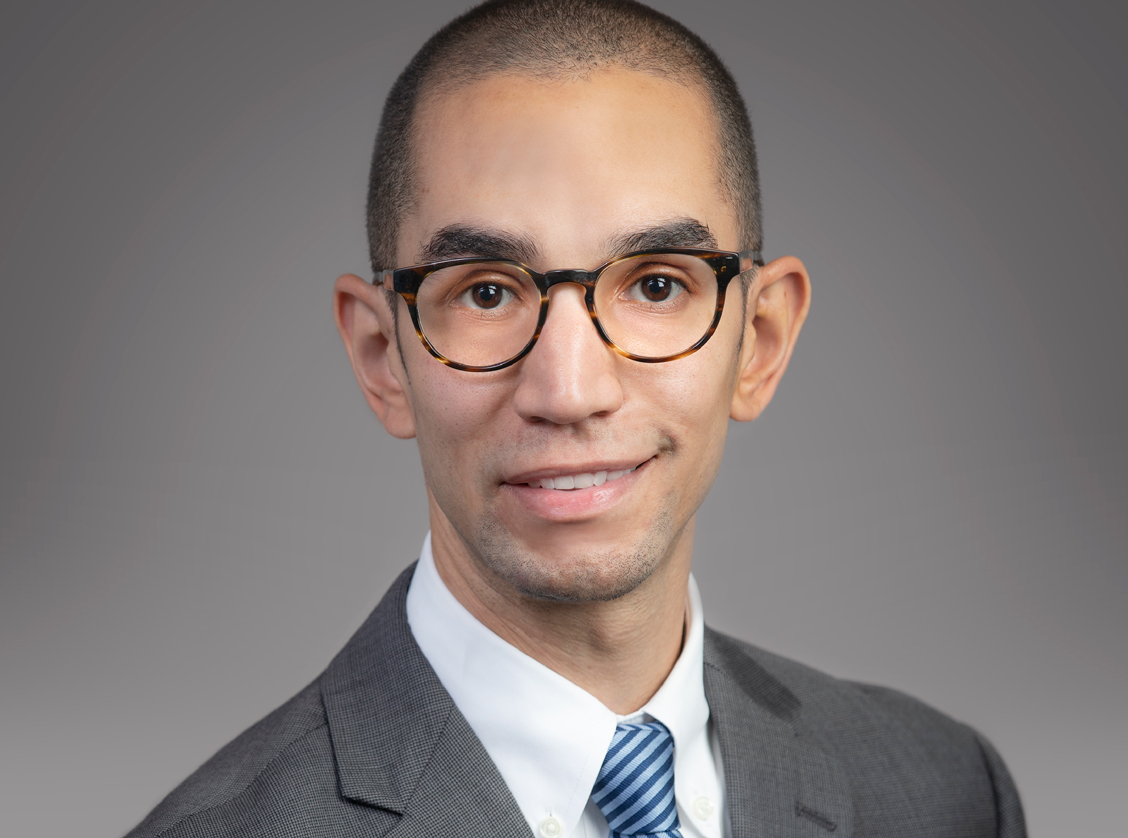 Samuel Marcellino '13 works on labor and employment issues at Nager, Romaine & Schneiberg in Columbus, Ohio, and takes seriously his role in helping hardworking people who have often fallen on tough times. He focuses a large portion of his practice on workers' compensation litigation.
Sam was born near Boston. His family relocated to Bexley, Ohio, during his first year of high school. When Sam decided to go to law school, Toledo Law stood above the rest. It had an excellent reputation for helping graduates pass the bar exam and secure employment. Cost was a factor as well. Toledo Law was more affordable than many schools and offered just as many opportunities due to its proximity to several larger cities, so there were numerous opportunities during and after law school.
Sam worked at the City of Toledo Prosecutor's Office while in law school. During that time, he became a certified legal intern, where he could take on a more active role in cases. As a result, he obtained real-world prosecutorial experience before finishing his 3L year. In addition to his work and class responsibilities, Sam was an active member of the law school community and was elected president of the Student Bar Association in his final year.
Sam's track record of great work and engagement in the community has continued since leaving law school. He has represented thousands of clients before state and federal courts, as well as administrative agencies. Sam also serves on several boards and community groups, receiving awards such as Super Lawyers: Rising Stars and Best Lawyers: Ones to Watch.
Sam received his B.A. in communications from the University of Kentucky and his J.D. from The University of Toledo College of Law.
---
Q&A with Sam Marcellino
How did Toledo Law prepare you for your career?
Toledo Law provided numerous opportunities to get practical experience by connecting students with the Toledo legal community. By engaging with alumni and local leaders, Toledo Law was able to help students get real-life experience before graduation. While the classroom experience was incredibly important, the practical experience was invaluable.
What was your first position AFTER law school?
I was an associate at a small law firm in Columbus, Ohio, which focused on consumer protection law and small business litigation.
What were the major turning points in your career that led you to where you are now?
I got my first job in workers' compensation at a bar. That is not an exaggeration. I was at a bar with my father talking about law school, and the person next to us indicated he was a partner at a law firm. Fast forward a beer or two later, and I was invited to apply for a summer law clerk position. This was my first experience at a law firm, and it helped me forge my path to my current position.
What has been the most challenging aspect of your work in worker's compensation?
Navigating the legislative and legal landscape of the practice. As is the case with many practice areas, workers' compensation is always changing with every decision and every statewide budget bill. I work closely with a few professional organizations that help shape and guide these decisions.
What have you found most satisfying about your career thus far?
The opportunity to help people throughout Ohio. My clients are hardworking people who have often fallen on tough times due to employment issues and workplace injuries. The ability to help them get their lives back on track is what keeps me in this area of the law.
How did you decide to focus on this area of law, and what suggestions do you have for those who want to do so?
After interviewing and securing the summer job, I spent my summer learning more about workers' compensation than I ever intended to. However, the more I learned, the more fascinating I found it. The rest is history.
No matter the practice area, if you want to move into a certain area of the law, reach out to people who practice in that arena. Many people seem to "fall into" their career path, which is fortunate. However, if you have a specific area of the law that you are interested in, reach out to an attorney in that area and ask to meet.
If they are unable to help you, move on to the next. Go to Bar Association meetings. Just make the effort. Employers are always looking for dedicated and passionate practitioners. If you take the time to meet with people, they are sure to help you find your way.
How do you give back to the community?
I volunteer with various local charities and try to take on interesting pro-bono cases. Moreover, I sit on the board of several nonprofit and professional organizations around Ohio.
What do you enjoy doing outside of work?
Outside of work, I enjoy spending time with my family, volunteering, and attending sporting events and concerts (outside of the pandemic).
What are you passionate about?
Outside of my family, I am passionate about helping people.
Is there anything else you would like alumni (or current students) to know about you?
There are a lot of wonderful people in the Toledo Law alumni network. You should do all you can to connect with them. Send them an email, connect with them on LinkedIn, or ask them out for coffee. Even if you aren't looking for a job, you will help strengthen the Toledo Law network.